Archives
AND MORE...


Anyone Shocked, Shocked?
____________________


Gratitude, Iranian-Style
____________________


China Hackers Strike Again
____________________


Beavis and Butt-Head Go Nuclear
____________________


January 12, 2012
ISLAMophobia or JEWophobia?
Yes, we know the cause du jour of the chronically-appalled is Islamophobia, despite statistics showing there are anywhere from 6-9 times more attacks against Jews, than against Muslims (see 2009; and 2010 FBI stats).
But facts rarely get in the way of politically-correct causes, plus ISLAMophobia is so much easier to say than JEWophobia, right?
See story below.
The Jerusalem Post | January 12, 2012
NJ Synagogue Firebomb Injures Rabbi
Rabbi injured in fourth incident against New Jersey synagogues in a month; synagogue leaders to re-examine security.
By Deena Yellin/ MCT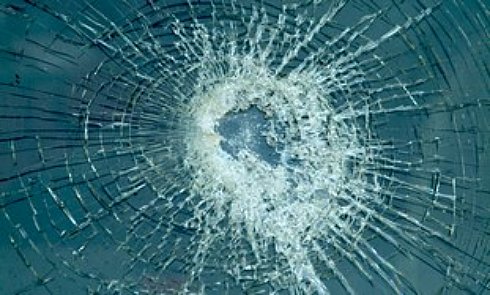 Photo by: Thinkstock
HACKENSACK, NJ - Jewish leaders and law enforcement officials are tightening security measures as investigators search for the culprit who firebombed a Rutherford, NJ, synagogue Wednesday, injuring its rabbi.
Many synagogue leaders said they would re-examine security in the wake of the fourth bias incident within a month, and they will be gathering in Paramus for a meeting at the Jewish Federation of Northern New Jersey with top law enforcement and elected officials to address security issues at Jewish institutions.
Meanwhile, the Anti-Defamation League is increasing its reward to $2,500 in the hopes that it will encourage those with information about any of the attacks on synagogues to step forward.
"We've seen a rise from vandalism to arson to attempted murder," said Etzion Neuer, director of the ADL's New Jersey office, who has sent out security alerts to area synagogues calling for greater vigilance. "Every synagogue must take extra steps to protect its constituents and building," he said.
At a Wednesday afternoon news conference, Bergen County Prosecutor John L. Molinelli urged the community and local law enforcement to be watchful of houses of worship in their communities.
The heads of the police departments in Hackensack and Maywood, where two of the incidents occurred, said they would step up patrols for all religious institutions. Maywood Police Chief David Pegg called on residents in Bergen County to join together.
"We also ask the public if they see something, see a car, if something doesn't feel right, to contact police," said Capt. Tomas Padilla, Hackensack's acting officer in charge.
The FBI has also gotten involved and has been monitoring all the attacks since last month, according to Michael B. Ward, the special agent in charge of the Newark field office. They sent a civil rights agent and a bomb technician to the scene in Rutherford on Wednesday, he said.
Many Jewish leaders say their synagogues are already armed with security systems, special glass, indoor-outdoor cameras and lighting to thwart unwanted visitors, and a growing number of temples have received state homeland security grants for security upgrades to their facilities since 9/11.
"You can't hermetically seal the building, but we're trying to do whatever we can," said June Aranoff, executive director of the Fair Lawn Jewish Center.
The large Conservative temple already has a card-swiping system for access and security cameras, as well as other measures, in place, and consultants have come in recently to assess the building for more upgrades. The temple is applying for a state homeland security grant to help beef up security.
Some Jewish community members privately expressed frustration at how long it's taking for investigators to crack the vandalism cases that occurred several weeks ago, revealing that these incidents have opened up their worst fears. But Jewish leaders urged congregants to keep their emotions in check and have faith in police.
"Sadly, Jews are prepared for these types of things," said Rabbi David Seth Kirsher of Temple Emanu-El in Closter. "This is not the first time we've been attacked for our religious beliefs. This is practically in our DNA. But we are being smarter about things. We are planning through Facebook and Twitter, and we have manned security 24/7."
Like other leaders, he is asking his congregants to keep their eyes and ears open for anything or anyone unusual.
Molinelli said at the news conference that while people should be aware, they should not try to take matters into their own hands.
"Leave guns for law enforcement," he said.
Most Jewish leaders echoed that sentiment. But Rabbi Robert Mark of the New Milford Jewish Center said it wouldn't hurt to establish a neighborhood watch group to patrol for vandals.
"I'm a believer in self-help," said Mark, a judo instructor for 15 years who said he has had positive results when he's "taken things into his own hands."
"The community must let it be known that they will not stand for this type of stuff. Otherwise, it's going to get out of hand," he added.
But most leaders stressed vigilance and security systems as the best deterrents to ruthless acts.
Original article here.
We welcome your comments, but please comply with our
Comment Rules.
You must be registered and logged in to leave a comment. Comments will display your Username and location.
Log In »
Notable Quotables

"Mr. Netanyahu is one of the most media-savvy politicians on the planet. On Friday he appeared live via video link on 'Real Time with Bill Maher,' taking the host's alternately sardonic and serious line of questioning with gazelle-like alacrity."

~  Anthony Grant, jourrnalist who has written for many major newspapers and worked in television at Paris and Tel Aviv, interviewing former PM Benjamin Netanyahu on Monday, at the outset of Mr. Netanyahu's new book (more here).