Notable Quotables Archive
October 18, 2022

"Mr. Netanyahu is one of the most media-savvy politicians on the planet. On Friday he appeared live via video link on 'Real Time with Bill Maher,' taking the host's alternately sardonic and serious line of questioning with gazelle-like alacrity."


~ Anthony Grant, jourrnalist who has written for many major newspapers and worked in television at Paris and Tel Aviv, interviewing former PM Benjamin Netanyahu
on Monday, at the outset of Mr. Netanyahu's new book (more here).
---
July 12, 2022
An ancient Mikveh (Jewish ritual bath) dated to the time of the second temple was unveiled in Jerusalem during archaeological excavating near the Western Wall.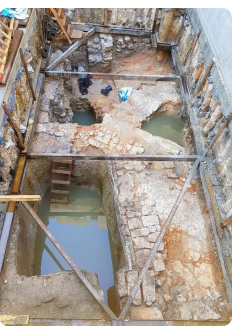 ~  Michal Hever, Hebrew University. On Twitter.

---
June 1, 2022

"It was the Palestinian mob that prevented Abu Akleh's funeral from progressing to the church by hearse as the family had wanted. It was the mob that took the body without authorization, which forced Israeli Police to intervene with force to have them return the body to the hospital. Once returned, the body was transported to the church in the hearse under Israeli protection according to plan."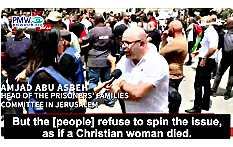 ~  Itamar Marcus, Founder and Director of Palestinian Media Watch, on the hijacking of Shireen Abu Akleh's funeral (more here).
---
March 31, 2022
"Obviously, if Iran has nuclear weapons, it's very bad news for basically everyone. It's very bad news for Israel, clearly, but it's also very bad news for America. You do not contain an Islamist bomb, you prevent it."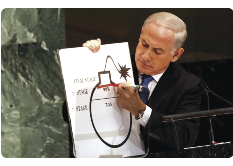 ~  Former Israeli prime minister Benjamin Netanyahu, telling Congress in a special Congressional virtual mission on Thursday (more here).
---
January 23, 2022
"There's much to be thankful for about how things ended last week in Texas, and about the outpouring of love and support, across faiths, for a little Jewish community. But the wise counsel for Jews is to be grateful for last week's good luck, while taking it as a warning that our luck in America may run out."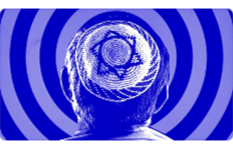 ~  Bret Stephens, prolific journalist, author and op-ed writer, in "What an Antisemite's Fantasy Says About Jewish Reality" (more here).
---
December 27, 2021
"Joe Biden isn't leading from behind. Joe Biden is sleeping from behind. This year has been one embarrassment after another. Russian hacks. Chinese threats. Iranian missiles. And twenty years after September 11th, Afghanistan is back in the hands of the Taliban."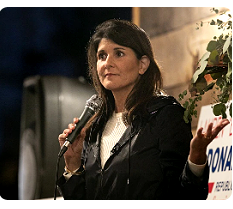 ~  Former U.N. Ambassador Nikki Haley tweeting Monday afternoon (more here).
---
October 19, 2021
"If I get to the point where there is a judgment that says, 'You must say you hate Israel and the Jews', I would rather cease to be Chief Justice."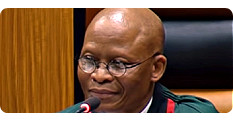 ~ Chief Justice of South Africa since 2011, Mogoeng Mogoeng, comes under sustained attack from his country's powerful pro-Palestinian lobby for his declaration of support for the State of Israel (more here).

---
August 30, 2021

"The damage to the reputation of the United States is indescribable. We are now seen, and will be seen for many years, as an unreliable partner in any multinational agreement or operation. Trust in the United States is irreparably damaged."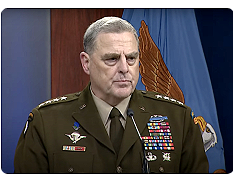 ~ From Open Letter penned three days ago, by nearly 90 retired US generals and admirals to Sec of Defense Lloyd Austin and Chairman of Joint Chiefs of Staff Gen Mark Milley, calling on them to resign from their positions over their handling of US withdrawal from Afghanistan (more here).
---
August 19, 2021
"It's hard to find many Democrats willing to comment on Mr. Biden's [Afghanistan] debacle. A few have stepped up with criticism…Yet most of the party is either in hiding or in damage control. Many haven't even issued statements, tweeting instead about healthcare or the Haitian earthquake."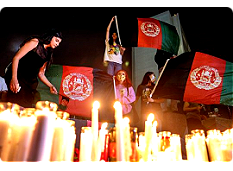 ~ Kimberley A. Strassel, columnist and author, member of the WSJ editorial board, writing in Thursday's WSJ an opinion piece entitled "Democrats Run From Afghanistan" (more here).
---
July 5, 2021
"Remember that Israel was created out of Palestinian land. Guess where they were gonna put it first? Uganda. The initial plan was to put Israel — they wanted to snatch some Black people land, but you know those Maasai were not having that. But that was the initial plan, was to create a Jewish homeland on the African continent."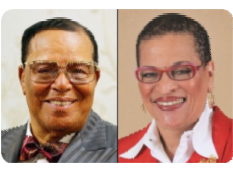 ~ Dr. Julianne Malveaux, a defender of Louis Farrakhan, who was appointed Dean of Ethnic Studies at UCLA (more here).
---
June 17, 2021
"I talked about the proposition that certain critical infrastructure should be off-limits to attack, period, by cyber or any other means. I gave them a list, and I don't have it in front of me, if I am not mistaken, of 16 entities — 16 defined as critical infrastructure, from the energy sector to our water systems."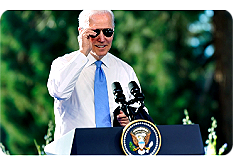 ~ President Joe Biden, at a press conference Wednesday, after meeting with Russian President Vladimir Putin (more here).
---
May 21, 2021
"If the UN General Assembly had existed during the Nazi regime, would it have held a special session to condemn the Allies for their disproportionate response and the large number of German casualties? ...Did the General Assembly hold an emergency debate to condemn coalition forces for acting disproportionately in their fight against ISIS?"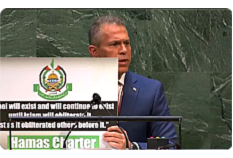 Gilad Erdan, Permanent Representative of Israel to the UN and the Israeli Ambassador to the US, speaking to the UN General Assembly on May 20, 2021 (more here).

---
April 12, 2021
"On my way to a meeting in Jerusalem, I stopped at a falafel stand from the oldest and best in the city and enjoyed a pleasant conversation with the friendly owners of the place."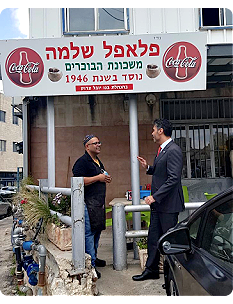 ~  Mohamed Al Khaja, Ambassador of the United Arab Emirates to Israel, on Monday, posting on Twitter.
---
March 17, 2021
"Let me be clear. There's no room in our classrooms for things like Critical Race Theory. Teaching kids to hate their country and to hate each other is not worth one red cent of taxpayer money."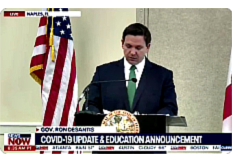 ~ Florida Gov. Ron DeSantis, announcing Wednesday that Florida's curriculum will "expressly exclude unsanctioned narratives like Critical Race Theory and other unsubstantiated theories." (more here).
---
February 27, 2021

"There were a lot of things about Khashoggi that made him a strange hero for Americans of any stripes. He was a Qatari agent of influence. He was a former Saudi intelligence officer who sided with the Wahhabist jihadists in the royal family who supported al Qaeda. He was friends with Osama bin Laden and mourned his death."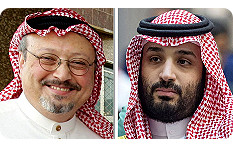 ~  Caroline B. Glick, author and journalist, writing in "The Khashoggi Passion Play" about the Biden administration's decision to publish the intelligence report on Jamal Khashoggi's death in late 2018 (more here).
---
February 9, 2021

"The UN Human Rights Council is flawed and needs reform but walking away won't fix it. The best way to improve the Council, so it can achieve its potential, is through robust and principled U.S. leadership. Under POTUS Biden, we are reengaging and ready to lead."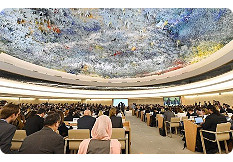 ~ US Secretary of State Antony Blinken announcing Monday that the Biden administration had decided to return the US to the UN Human Rights Council, reversing the departure by former president Donald Trump, who pulled out of the council in 2018 due to its disproportionate focus on Israel, which has received by far the largest number of critical council resolutions against any country (more here).
---
November 28, 2020

"The Obama national-security team fell down on the job all too often, and now a veteran of that mess, Avril Haines, will be director of national intelligence. Joe Biden is likely to be a one-term president. He should embrace that and seize the opportunity to run some risks and take some chances. Instead, it's another installment of Night of the Living Dead Democrats."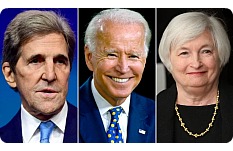 ~ Kevin D. Williamson, writer and journalist, in his piece entitled "Joe Biden cabinet picks are setting presidency up to be 'Swamp Things 2'" (more here).
---
September 9, 2020
"I'm not a big Trump supporter. The committee should look at the facts and judge him on the facts – not on the way he behaves sometimes. The people who have received the Peace Prize in recent years have done much less than Donald Trump. For example, Barack Obama did nothing."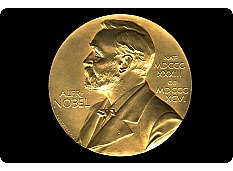 ~ Christian Tybring-Gjedde, a member of the Norwegian Parliament, after nominating President Trump for the 2021 Nobel Peace Prize (more here).
---
August 18, 2020
"The happiness of the Israeli people with the peace agreement shocked me, I was not expecting it - the peoples want peace."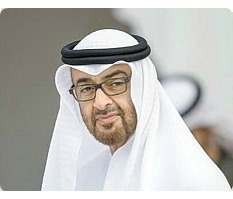 ~ Dr. Waseem Yousef, a renowned religious figure in the United Arab Emirates, commenting Monday on Twitter.
---
May 11, 2020
"Barack Obama is a lawyer, so it was stunning to read that he ventured into the Michael Flynn case in a way that misstated the supposed crime and ignored the history of his own Administration in targeting Mr. Flynn. Since the former President chose to offer his legal views when he didn't need to, we wonder what he's really worried about."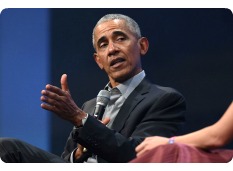 ~ Wall Street Journal Opinion Editorial, from May 10, 2020, entitled "Barack Obama on Michael Flynn" (more here).
---
March 31, 2020
"Stop lying. Stop stealing. If the Iranian regime needs funds to deal with the coronavirus, it can access billions in Khamenei's tax-free hedge fund. It's not the sanctions. It's the regime."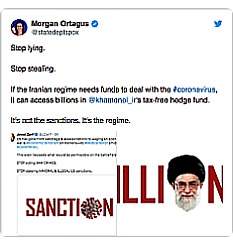 ~ State Dept Spokesperson, Morgan Ortagus responding on Monday to Iran FM Javad Zarif's tweet that the "US has gone from sabotage & assassinations to waging...medical terror amidst COVID-19" (more here).
---
March 2, 2020
"Bernie Sanders would be the first Jewish president. He would also be the president most hostile to Israel. ...And while defeating Mr. Sanders would remove the Democratic candidate most hostile to Israel, the growing progressive distaste for the Jewish state within the party that Mr. Sanders both fed and benefited from isn't going anywhere "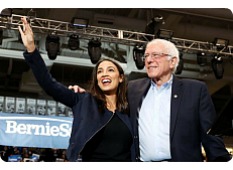 ~ William McGurn, Wall Street Journal journalist, writing in "The Democrats' Israel Problem" (more here).
---
August 24, 2019

"Don't threaten us with cutting off your aid. It will not work. I am not a Jew with trembling knees. I am a proud Jew with 3,700 years of civilized history. Nobody came to our aid when we were dying in the gas chambers and ovens. Nobody came to our aid when we were striving to create our country. We paid for it. We fought for it. We died for it. We will stand by our principles. We will defend them. And, when necessary, we will die for them again, with or without your aid."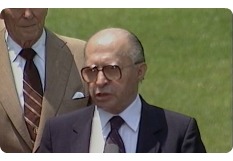 ~  Israeli PM Menachem Begin, in June 1982 at height of Lebanon War, responding to then Senator Joe Biden in front of Senate Foreign Relations Committee, after Biden had attacked Israeli settlements in Judea and Samaria and threatened to cut economic aid to Israel (more here).
---
May 15, 2019
"[Rashida] Tlaib and her antisemitic colleagues are successfully seizing control over the Democratic Party because their fake history, fake facts, and fake news about Jews jibe with the general progressive preference for ideological purity over objective reality; and for revolutionary goals and victim narratives over truth, norms, and law."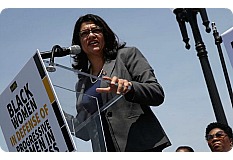 ~ Caroline Glick, world-renowned journalist, on why Democratic congressional leaders are rushing to defend Rep. Rashida Tlaib (D-MI) for inventing a bigoted, alternative, antisemitic history of the Holocaust (more here).
---
February 6, 2019
"Here, in the United States, we are alarmed by new calls to adopt socialism in our country. America was founded on liberty and independence -- not government coercion, domination and control. We are born free, and we will stay free. Tonight, we renew our resolve that America will never be a socialist country."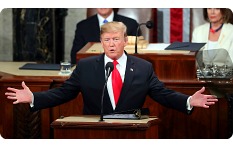 ~ President Donald Trump, in his State of the Union address on February 5, 2019 (more here).
---
September 25, 2018
"According to the mullahs in Tehran, we are 'the Great Satan,' lord of the underworld, master of the raging inferno. So, I might imagine they would take me seriously when I assure them today: If you cross us, our allies, or our partners; if you harm our citizens; if you continue to lie, cheat and deceive, yes, there will indeed be hell to pay."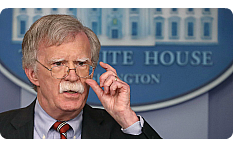 ~ US National Security Adviser John Bolton, in a keynote address at the United Against Nuclear Iran annual summit on Tuesday, after a top military official in Iran warned the US and Israel on Monday that there would be a "devastating" response to the parade attack (more here).
---
August 22, 2018
"The Russians are stuck [in Syria] at the moment. And I don't think they want to be stuck there. I think their frenetic diplomatic activity in Europe indicates that they'd like to find somebody else, for example, to bear the cost of reconstructing Syria - which they may or may not succeed in doing."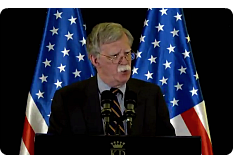 ~ U.S. National Security Adviser John Bolton, while on a three-day visit to Israel, where he spoke with officials ahead of a meeting with his Russian counterpart in Geneva (more here).
---
July 2,  2018
"Foreign interference is suspected to have played a role in climate change. Israel and another country in the region have joint teams which work to ensure clouds entering Iranian skies are unable to release rain. On top of that, we are facing the issue of cloud and snow theft."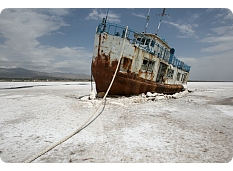 ~ Brigadier General Gholam Reza Jalali, head of Iran's Civil Defense Organization, in a press conference on Monday, where he accused Israel of manipulating weather to prevent rain over the Islamic republic (more here).

---
June 17, 2018
"For the past generation, American and Israeli leaders engaging in negotiations with their enemies have given their opponents a say – indeed, they have routinely given them veto power – over the members of their negotiating teams. ...Trump took the opposite approach. ...Both Trump's supporters and detractors know that so long as [John] Bolton is at the table, the chance of the US agreeing to a bad deal is fairly close to zero."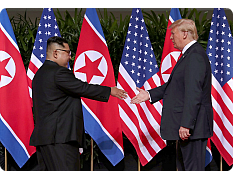 ~ Columnist Caroline Glick, writing about this week's historic meeting between President Trump & North Korean leader Kim Jong Un, and how Trump's playbook involves doing essentially the opposite of what negotiators have been doing for the past 30 years (more here).
---
June 11, 2018

"Israel is the very embodiment of Jewish continuity: It is the only nation on earth that inhabits the same land, bears the same name, speaks the same language, and worships the same God that it did 3,000 years ago. You dig the soil and you find pottery from Davidic times, coins from Bar Kokhba, and 2,000-year-old scrolls written in a script remarkably like the one that today advertises ice cream at the corner candy store."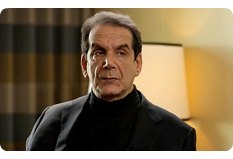 ~ Dr. Charles Krauthammer, famed conservative columnist, public intellectual, author, political commentator, and former physician, in 1998 piece on Israel (more here).
---
May 29, 2018
"And now ALQadiPAL [a Palestinian group/person that goes by Twitter handle 'ALQadiPAL'] has deleted its tweet, which said: 'Brother, write homemade rockets. Now the world thinks that our missiles are sophisticated.'"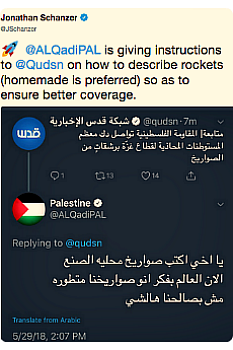 ~ Jonathan Schanzer, fmr US Treasury terror finance analyst, translating tweets between ALQadiPAL & Qudsn [another Arab group with over 500K followers on Twitter] on Tuesday, as heavy barrages of missiles & mortars were fired from Gaza into Israel.
---
May 11, 2018
"Iran is the one constantly trying to expand and create new proxies and fronts. We hit almost the entire Iranian infrastructure in Syria. They must understand that if it rains here, it will pour there."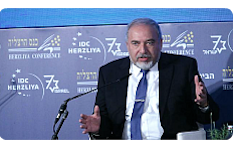 ~ Israeli Defense Minister Avigdor Lieberman, on Thursday at the Herzliya Conference, addressing the escalation in Syria Wednesday night following an Iranian attack on Israeli bases in the Golan Heights and Israeli retaliation (more here).

---
May 8, 2018
"At the heart of the Iran deal was a giant fiction, that a murderous regime desired only a peaceful, nuclear energy program. Today, we have definitive proof that this Iranian promise was a lie."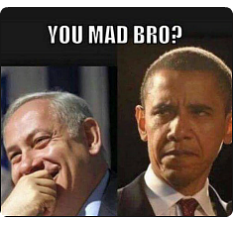 ~ President Trump, in his announcement Tuesday that the US would withdraw from Iran nuclear deal. [Below the quote is a meme circulated on Twitter following the announcement.]
---
March 12, 2018

Putin:   "Would you like some tea?"
Guests: "We're good, thanks."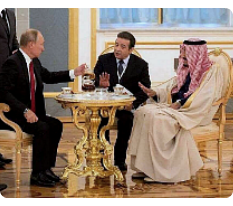 ~ Russian President Vladimir Putin entertaining guests, following the March poisoning of a former Russian spy and his daughter with a nerve agent in England. (Parody, as seen on Twitter.)

---
January 15, 2018
"Draft a will and designate appropriate insurance beneficiaries and/or power of attorney; discuss a plan with loved ones regarding care/custody of children, pets, property, belongings, non-liquid assets (collections, artwork, etc.), funeral wishes, etc."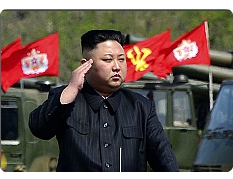 ~ Excerpt from US State Department's warning for Americans traveling to North Korea, as published on Wednesday (more here).
---
December 18, 2017
"At the UN we're always asked to do more & give more. So, when we make a decision, at the will of the American people, about where to locate OUR embassy, we don't expect those we've helped to target us. On Thurs there'll be a vote criticizing our choice. The US will be taking names."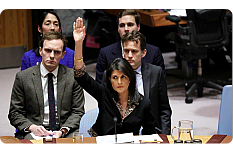 ~ Ambassador Nikki Haley, tweeting on Monday after her veto of UN Security Council Resolution on Jerusalem (more here).
---
October 13, 2017
"As I have said many times, the Iran deal was one of the worst and most one-sided transactions the United States has ever entered into."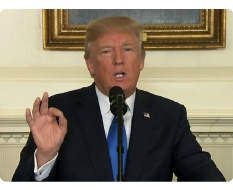 ~ President Trump, during a speech at the White House on Friday, where he announced he would not recertify the Iran deal (more here).
---
September 26, 2017
"The JCPOA [Iran Deal] is a prelude to a Middle Eastern version of the North Korean mess. It gives the clerical regime sunset-expiring restrictions, advanced centrifuges, intercontinental ballistic missiles, the ability to frustrate U.N. inspectors' access to military sites where Tehran has conducted secret nuclear-weapons and uranium-enrichment work in the past, and tens of billions of dollars in sanctions relief, with hundreds of billions to follow."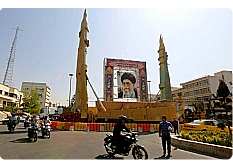 ~ Excerpt from WSJ article entitled "How Trump Can Improve the Iran Deal". 
---
August 17, 2017
"When you start wiping out your history; sanitizing your history to make you feel better, it's a bad thing."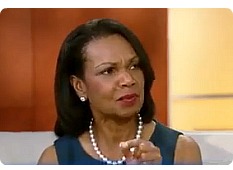 ~ Former Secretary of State Condoleezza Rice, on removing Civil War monuments (more here).
---
August 2, 2017
"One lesson from Pyongyang's steady nuclear ascent is to avoid making the same mistake with other proliferators, who are carefully studying its successes. Statecraft should mean grasping the implications of incipient threats and resolving them before they become manifest. With North Korea and Iran, the U.S. has effectively done the opposite."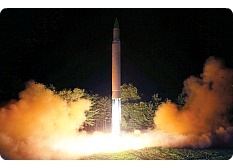 ~ Former US Ambassador to UN John Bolton, writing about North Korea's ICBM launch last week (more here).
---
July 20, 2017
"The European Union is the only association of countries in the world that conditions the relations with Israel, that produces technology in every area, on political conditions. The only ones! Nobody does it. It's crazy. It's actually crazy."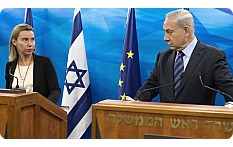 ~ Israel PM Benjamin Netanyahu, unaware that audio from his closed-door meeting with Central European leaders is being piped to reporters, lashing out about EU's "crazy" policy on Israel (more here).
---
June 30, 2017
"Simply restoring today's governments in Baghdad and Damascus to their post-World War I boundaries would guarantee renewed support for terrorism and future conflict. I have previously suggested creating a new, secular, demographically Sunni state from territory in western Iraq and eastern Syria. There may well be other solutions, but pining for borders demarcated by Europeans nearly a century ago is not one of them."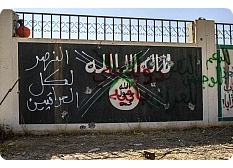 ~ Ambassador John Bolton, writing in "America Needs a Post-ISIS Strategy".

---
June 9, 2017
"Democracies, of course, rely on the electorate being both informed and sober-minded. But what to do when an unthinking popularism that refuses to be informed by facts erupts on either the left or right? Mrs. May called this election to put herself in a stronger position to implement the Brexit Britain voted for. What she hadn't reckoned on was generation stupid coming of age in 2017."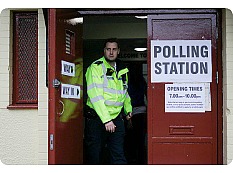 ~ Columnist Tom Wilson, writing about Britain's shock election results in "Generation Stupid Comes of Age".
---
June 7, 2017
"Iran's message as always is that terrorism is a global problem, and unity to fight extremism, violence and terrorism with regional and international cooperation is the most important need of today's world."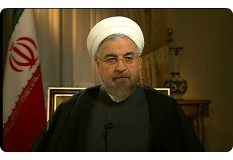 ~ Iranian President Hassan Rouhani, in a statement following the twin terrorist attacks in Tehran earlier in the day (more here).

---
May 23, 2017
"If the [Manchester] attacker had been Palestinian and the victims had been Israeli children, the suicide bomber's family would have received a stipend from the Palestinian Authority. That's Palestinian law. That law must be changed."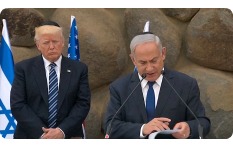 ~ Israel PM Benjamin Netanyahu, in comments to President Trump after Trump's meeting with Palestinian President Abbas the morning following the Manchester, UK terror attack.
---
May 14, 2017
"[That a terrorist] was elected mayor of Hebron is a clear message from the Palestinians [in favor] of terrorist attacks against Israel."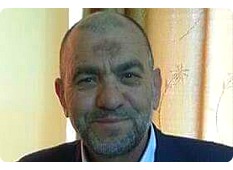 ~ Druze-Israeli Knesset member, Ayoob Kara (Likud), commenting on the election of Tayseer Abu Sneineh (pictured above) - a convicted murderer of 6 Israelis in 1980 terror attack - as mayor of Hebron, the largest city in the West Bank (more here).
---
March 17, 2017
"Let me be very clear: The policy of strategic patience has ended. ... All options are on the table. If they elevate the threat of their weapons program to a level we believe requires action, that option is on the table."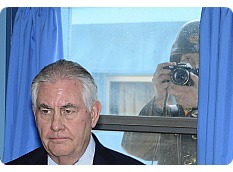 ~ Secretary of State Rex Tillerson, at a news conference in Seoul on Friday with his South Korean counterpart, Foreign Minister Yun Byung-se (more here).
---
March 11, 2017
"Some 2,500 years ago in ancient Persia, there was an attempt to wipe out the Jews, which did not succeed, and which we commemorate with this holiday. Today, Iran – heir of the Persians – has similar designs to wipe out the state of the Jews. They say this clearly, and it is etched on their ballistic missiles."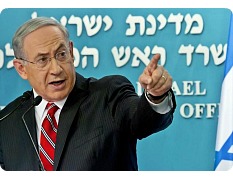 Israel PM Netanyahu, commemorating Purim holiday, promises that just as the Persians did not succeed in killing the Jews in antiquity, neither will the Iranians succeed today (more here).
---
February 21, 2017
"Instituting a doctrine of mea culpa would enhance our credibility by showing that American decision-makers do not endorse the sins of their predecessors."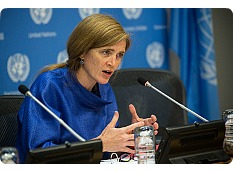 ~ Former US Ambassador to the UN and then Harvard University lecturer, Samantha Power, writing in the New Republic's March 3, 2003 issue (more here).
---
February 6, 2017
Posters in Iran threatening women with hellfire for not wearing hijab, posted by Robert Spencer, who asks what do feminists have to say about this threat of hellfire or of being brutalized or even killed for not wearing the hijab, which exists throughout the Muslim world?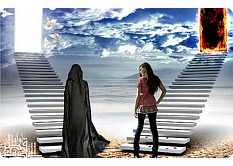 ~ Robert Spencer of Jihad Watch (more here). 
---
February 4, 2017
"We are working day and night to protect Iran's security. If we see smallest misstep from the enemies, our roaring missiles will fall on their heads."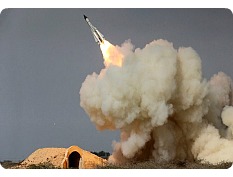 ~ Brig. Gen. Amir Ali Hajizadeh, head of Iran Revolutionary Guards' aerospace unit, during military exercise held Saturday to test missile & radar systems in apparent defiance of new sanctions imposed by Trump admin (more here).

---
January 26, 2017
"For 70 years, we sustained an international system of open commerce and democratic alliances that has enabled America and the West to grow and thrive. Global leadership is what made America great. We abandon it at our peril."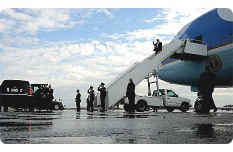 ~ Columnist Charles Krauthammer, writing about the dangers of American isolationism (more here).
---
December 26, 2016
"I ask those countries wishing us Happy Chanukah how they could vote to call the place where Chanukah happened 'occupied'."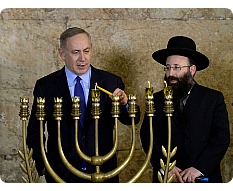 ~ Israeli PM Benjamin Netanyahu, lighting 2nd Chanukah candle at Western Wall in Jerusalem, on passage of anti-Israel resolution in UN Security Council Friday.
---
December 24, 2016
"If Algeria introduced a resolution declaring that the earth was flat and that Israel had flattened it, it would pass by a vote of 164 to 13 with 26 abstentions."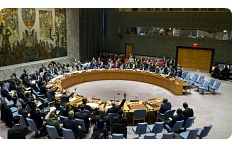 ~ Abba Eban, former Israel Ambassador to the United Nations, commenting on the
United Nations.
---
December 11, 2016
"As I hurtled through space, one thought kept crossing my mind - every part of this rocket was supplied by the lowest bidder."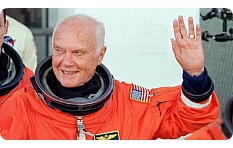 ~ John Herschel Glenn Jr. (1921-2016), American aviator, engineer, astronaut, US Senator from Ohio and first American to orbit the Earth, circling three times.
---
November 10, 2016

"Politics can only fix certain things. Our country has, in particular, made too much of Presidents, whom we regard as potentates and saviors, for whom city blocks must be shut down when they sweep through, and to whom we look for relief from all of our social woes. That is wrong."


~ Prof. Eliot A. Cohen, writing "To An Anxious Friend..." following the 2016 Presidential election (more here).
---
October 22, 2016
"There is no obligation to build the sukkah outside, and since one is required to eat and sleep in the sukkah, building it inside the home is the easiest way to accomplish that."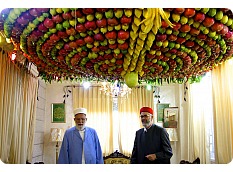 ~ Samaritan priest Husney Cohen, while standing with his brother Samaritan high priest Abdullah Wassef Tawfiq, in his living room with a home-made 'sukkah' made of fresh fruit for the holiday of Tabernacles (Sukkot), in Mt Gerizim near West Bank town of Nablus (more here).
---
October 13, 2016

"To say that Israel has no link to the Temple Mount is like saying that China has no link to the Great Wall or that Egypt has no connection to the Pyramids. ...With this absurd decision UNESCO has lost what little legitimacy it still had."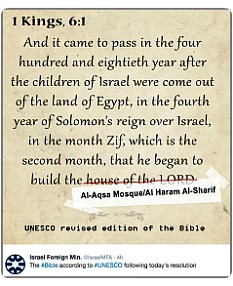 ~ Israel PM Benjamin Netanyahu, on UNESCO approval of a resolution that ignores Jewish ties to its most holy religious sites, the Temple Mount and the Western Wall in Jerusalem (more here).
---
October 5, 2016

"Schizophrenics from America are sharpening nuclear weapons for Moscow."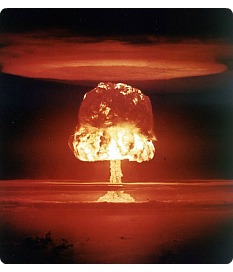 ~ Headline in Russian defense ministry TV channel Zvezda, as Russia evacuates more than 40 million people in three day drill to prepare for nuclear war (more here).
---
September 30, 2016
The White House issued a Press Release on Thursday that President Obama would lead a delegation to Israel to attend the "State Funeral of Former President and Prime Minister Shimon Peres on September 30, 2016 in Tel Aviv, Israel." Peres, however, was laid to rest in Jerusalem, Israel, so whose funeral did Obama attend?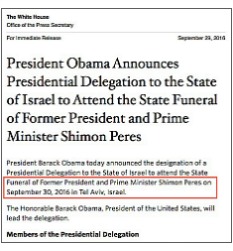 ~ Excerpt from White House Press Release issued on September 29, 2016 (full Press Release here).
---
September 19, 2016

"Living in Israel in those crowded years taught me that free people aren't so easily cowed by terror, and that jihadists are no match for a determined democracy. But it also taught me that democracies rarely muster their full reserves of determination until they've been bloodied one time too many."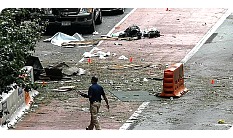 ~ WSJ columnist Bret Stephens, writing in op-ed "Life During Wartime" that as attacks become more common, public tolerance for liberal pieties will wane (more here).
---
Augist 31, 2016

"Perhaps the media would do us all a service if they didn't cover it quite as much. People wouldn't know what's going on."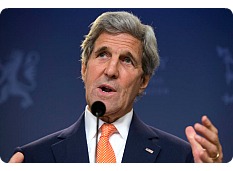 ~ Secretary of State John Kerry, addressing the problem of terrorism at a press conference in Bangladesh, in light of recent terror attacks in that country (more here).
---
August 29, 2016
"SOS"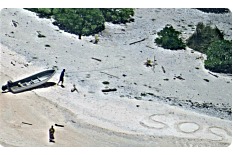 ~ U.S. Navy & Coast Guard rescue two stranded mariners on Friday after crews saw their "SOS" in the sand on an uninhabited island in Micronesia (more here).

---
August 6, 2016

"What matters to American credibility is what the mullahs of Iran believe. ...How does [Obama] explain that Iran has taken three more Americans as hostages since those January payments? ...The thugs of the world don't care what Mr. Obama believes. They care only that he shows them the money—then they'll release their hostages."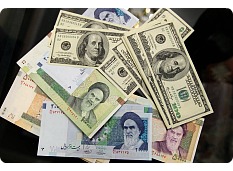 ~ From WSJ Editorial entitled "The President's Non-Ransom to Iran" (more here).
---
August 3, 2016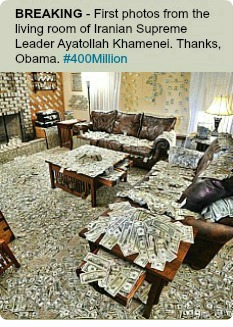 ~ As seen on Twitter.
---
July 26, 2016

"There has been a steady [stream], almost like termites can get into a residence and eat before you know that you've been eaten up and you fall in on yourself, there has been settlement activity that has marched forward with impunity and at an ever increasing rate to the point where it has become alarming."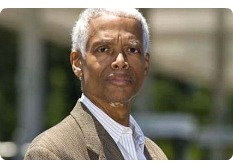 ~ Democratic Congressman Hank Johnson from Georgia, a member of the House Armed Services Committee [who once said Guam could capsize from the weight of too many people], comparing Jewish settlers to "termites" while speaking at an anti-Israel event (more here). 
---
July 20, 2016
"Islam, this absurd theology of an immoral Bedouin, is a rotting corpse which poisons our lives."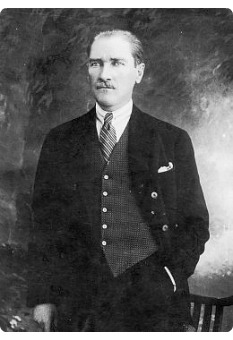 ~ Mustafa Kemal Atatürk, Turkish army officer, revolutionary, and first President of Turkey; credited with being the founder of the Republic of Turkey.
---
July 8,  2016

"Today, more than ever, there is fertile ground - with the grace of God - for the annihilation, the wiping out, and the collapse of the Zionist regime. In Lebanon alone, over 100,000 missiles are ready to be launched. If there is a will, if it serves [our] interests, and if the Zionist regime repeats its past mistakes due to its miscalculations, these missiles will pierce through space, and will strike at the heart of the Zionist regime. They will prepare the ground for its great collapse in the new era."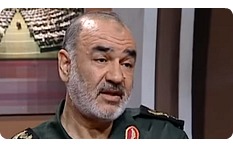 ~ Iran Revolutionary Guard Corps (IRGC) Deputy Commander Hossein Salami, speaking at a sermon in Tehran prior to Friday prayers marking Qods Day, on July 1, 2016 (more here).
---
June 30, 2016

"You don't murder a sleeping child for peace. You don't slit a little girl's throat to protest a policy you don't like. You do this because you've been brainwashed. You've been brainwashed by a warped ideology that teaches you that this child isn't human. We will not let barbarism defeat humanity."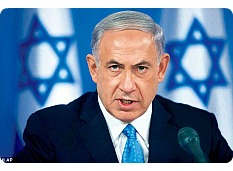 ~ Israel PM Benjamin Netanyahu, following the terrorist attack Thursday in which Hallel Yaffa Ariel, a 13-year-old Israeli girl was fatally stabbed by a Palestinian terrorist while asleep in her bed (more here).
---
June 19, 2016

"The enemies of the Islamic Republic, headed by the Americans, the Zionists and the British, are (only) aware of a part of the Islamic Republic of Iran's power in different defensive and missile fields and fortunately, since we are self-reliant in this area, our enemies aren't aware of certain parts and will not be aware any time soon unless something happens."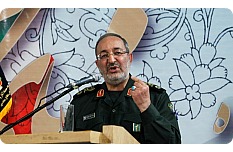 ~ Brigadier General Massoud Jazzayeri, Deputy Chief of Staff of Iran's Armed Forces, in remarks he made on Saturday (more here).
---
June 2, 2016

"We are a country of sophisticated people. We assume that all politicians are liars. We can't be scandalized. Nobody takes us for suckers. We nominate people like Mr. Trump and Mrs. Clinton because we think we see through them and nonetheless like enough of what we see to elect them to the presidency. ...Maybe we have it wrong. Maybe they're the ones who see through us."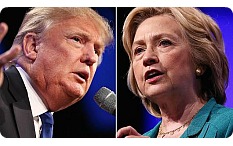 ~ WSJ columnist Bret Stephens, writing in "Out-Clintoning the Clintons" (more here).
---
May 24, 2016
"They have engaged in a lot of hue and cry over Iran's missile capabilities, but they should know that this ballyhoo does not have any influence and they cannot do a damn thing. ...The nuclear issue and missiles are excuses and of course excuses are useless and they can do no damn thing. The point is Iran doesn't follow arrogant powers."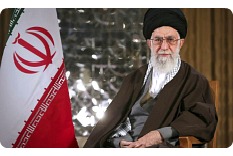 ~ Iranian supreme leader Ali Khamenei, speaking on Monday about how the U.S. can do nothing about the Islamic Republic's ballistic missile program (more here).
---
May 23, 2016
"Capital punishments will be implemented soon in Gaza. I ask that they take place before a large crowd."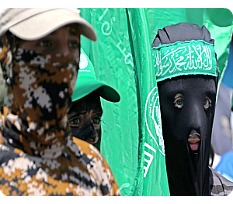 ~ Ismail Jaber, Hamas attorney general in Gaza, announcing public executions that will 'take Gaza past Saudi Arabia' (more here).
---
May 10, 2016

"Iran has a right to the benefits of the agreement they signed up to and if people, by confusion or misinterpretation or in some cases disinformation, are being misled, it's appropriate for us to try to clarify that. ...[European banks] are absolutely free to open accounts for Iran, trade and exchange money, facilitate a legitimate business agreement, bankroll it, lend money—all those things are absolutely open."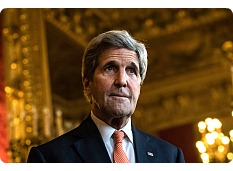 ~ Secretary of State John Kerry, in London on Tuesday, trying to drum up business in Europe for Iran (more here).
---
May 9, 2016

"The White House was looking for sound bites that beat the opposition, not necessarily sound bites that captured the truth of what was going on. I wish they were just putting out facts. They exaggerated and overstated to sell the deal."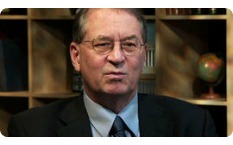 ~ David Albright, physicist & arms control expert with the Institute for Science & International Security in Washington, in the aftermath of deputy national security adviser Ben Rhodes' comments to New York Times Magazine on Iran deal (more here).
---
May 4, 2016
"Slander comes before destruction. Today millions in the Muslim world read and hear threatening lies about the Jewish people. ...This incitement comes from Islamic extremism and the Arab world. But in the last years it has been joined by incitement no less destructive from the Western world. British parliamentarians, Swedish officials and French thought leaders."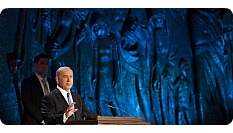 ~ Israel PM Benjamin Netanyahu, speaking at a ceremony at the Yad Vashem Holocaust Memorial Museum in Jerusalem, as Israel marks the annual Holocaust Remembrance Day (more here).
---
April 15, 2016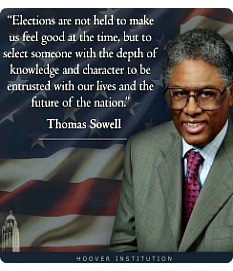 ---
April 12, 2016

"We've become lazy in our thinking about Islam and the West. Whether the Islam practiced by al Qaeda or ISIS is 'radical' or merely traditional isn't the question. It's whether the West can recognize that the moral nihilism of today's Jihadi Johns is the logical outgrowth of the moral relativism that is the default religion of today's West."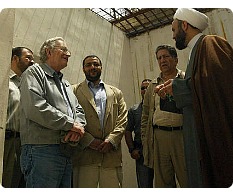 ~ Wall Street columnist, Bret Stephens, writing in "Islam and the Radical West" on how the the progressive left became the gateway drug to jihad.
---
March 18, 2016

"I'm speaking with myself, number one, because I have a very good brain and I've said a lot of things. I know what I'm doing, and I listen to a lot of people, I talk to a lot of people, and at the appropriate time I'll tell you who the people are. But I speak to a lot of people, but my primary consultant is myself, and I have a good instinct for this stuff."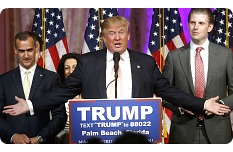 ~ GOP presidential nominee Donald Trump, on MSNBC's "Morning Joe", responding to the question of who he talks with 'consistently' about foreign affairs (more here).
---
March 9,  2016
Iranian TV aired a video on Tuesday of Iran's Islamic Revolution Guards Corps (IRGC) holding the final phase of large-scale missile drills, which involved ballistic missiles being fired from silo-based launchers in various locations across Iran.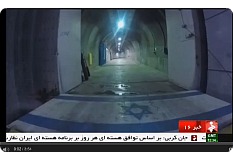 ~ A snapshot two seconds into the video, shows the Israeli flag on the floor of the silo (more here).
---
February 24, 2016
"Continuing Iran's support for the oppressed Palestinian people, Iran announces the provision of financial aid to families of Palestinian martyrs who were killed in the 'Jerusalem intifada'." [Every family of a 'martyr' will receive $7,000, while a family whose home was demolished by the IDF will receive $30,000.]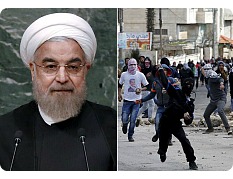 ~ Iranian ambassador to Lebanon, Mohammad Fathali, speaking at a press conference in Beirut on Wednesday (more here).

---
February 2, 2016

"We live in an era of mediocrity and anxiety, not collapse and tragedy. The real difference, to adapt a line from Daniel Patrick Moynihan, is that we've spent the better part of a generation defining 'presidential' down."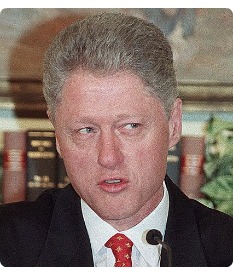 ~ Wall Street Journal columnist Bret Stephens, writing in "Defining Presidential Down" (more here).
---
January 28, 2016

"If combatting terrorism is not taken seriously, it will spread to every corner of the world."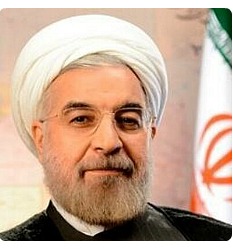 ~ Hassan Rouhani, President of Iran [the #1 state sponsor of terrorism in the world], tweeting on Thursday.

---
January 8, 2016

"This is a complicated business, mistakes are inherent in complicated businesses. Mistakes are a part of any human endeavor. Mistakes are made."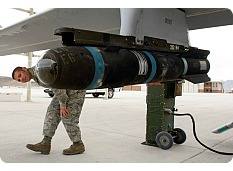 ~ State Dept official, commenting on how an inert US Hellfire missile sent to Europe for training purposes was wrongly shipped from there to Cuba in 2014 (more here).
---
January 4, 2016
"While the Obama Administration was negotiating a nuclear deal with the world's leading state sponsor of terrorism, they were simultaneously spying on and trying to undermine our closest ally in the region, Israel. This spying may very well have swept up the communications of members of Congress, which represents an affront to the separation of powers."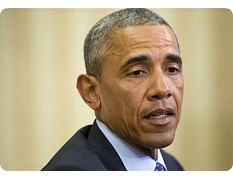 ~ Rep. Ron DeSantis (R., Fla.), petitioning President Obama late Monday afternoon & demanding the  administration reveal how it used information obtained during secret surveillance of Israeli leaders (more here).
---
December 14, 2015

"The rise of European anti-Semitism is, in reality, just a return to the norm. For a millennium, virulent Jew-hatred – persecution, expulsions, massacres – was the norm in Europe until the shame of the Holocaust created a temporary anomaly wherein anti-Semitism became socially unacceptable. The hiatus is over. Jew-hatred is back, recapitulating the past with impressive zeal."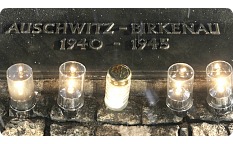 ~ Columnist Charles Krauthammer, in an article commemorating the recent 70th anniversary of the liberation of Auschwitz (more here).
---
November 20, 2015
"And the response was, 'But there's always some civilian casualties. We have the best capability in the world to protect from civilians casualties. Obama's response was, 'No, you don't understand. I want no civilian casualties. Zero.' So that has driven our so-called rules of engagement to a degree we have never had in any previous air campaign from desert storm to the present."


~ US retired four-star general, Jack Keane, testifying Wed in front of House Foreign Affairs Committee about US airstrikes against ISIS (see "US Pilots Confirm: Obama Admin Blocks 75 Percent of Islamic State Strikes").

---
November 17, 2015
"If a gaffe is when a politician speaks the truth, what's really on his mind, when Kerry said 'legitimacy', it told us a lot about him and the president. A president who said at the U.N. the future does not belong to those who insult the prophet, they think deep down, that the murder of cartoonist has kind of legitimacy because it transgressed religious sensibility. That's appalling coming out of the secretary of state and by extension, this administration."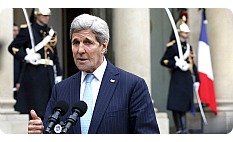 ~ Columnist Charles Krauthammer, commenting on Secretary of State John Kerry's remarks Tuesday that sympathized with the motivation of the terrorists involved in the Charlie Hebdo attack earlier this year (more here).
---
November 8, 2015

Video capturing chilling moments before a Palestinian woman stabbed an Israeli guard at the gate to Beitar Illit development near Jerusalem on Sunday. The woman approached the guard and he asked to see her ID. As he inspected her papers, she pulled a knife from her purse and began slashing him. The guard drew his weapon and shot her. Both expected to survive.




~ Video can also be viewed here.
---
November 2, 2015

"Someone who provides you with protection, electricity and water, who transfers you money. And you work for him, taking his money. And then you kill him?! Even if he's a Jew?! No. ...Our brothers in Palestine tell us that the Jews do not attack anyone who does not attack them."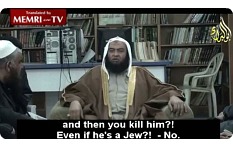 ~ Jordanian cleric Abdullah el-Alawneh, in a ruling earlier this year that it is not permissible under Islamic law to kill Jews in Palestine (more here).
---
October 26, 2015
"While everyone understands the need to keep the web free, Facebook's decision to allow this flood of terrorist incitement and calls to murder Jews to continue has crossed all red lines. Facebook is fanning the flames of the current Palestinian intifada and its refusals to actively monitor and block the incitement to violence is an outrageous abandonment of its obligations to the public."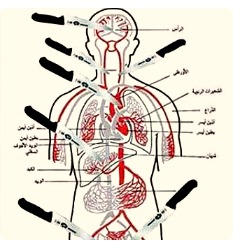 ~ Nitsana Darshan-Leitner, Director of Israeli NGO Shurat Hadin, on civil complaint filed on behalf of 20,000 Israelis late Sunday in NYS court against Facebook (more here).
---
October 17, 2015
Today's Palestinian student protest in Gaza. Looks like these guys are studying to be chefs...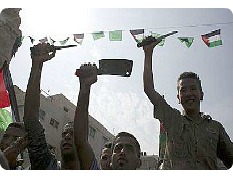 ~ Posted on Twitter.

---
September 30, 2015
PICTURE OF THE DAY: A fleeing Palestinian rioter, who attacked Israelis today in Jerusalem, is tackled and arrested by an Israeli policewoman. Priceless!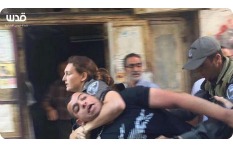 ~ Posted on Twitter.

---
September 19, 2015
"Regrettably, all attempts of the international coalition to counter the terrorist group Islamic State look more like some demonstrative steps, an attempt at simulating anti-terrorist activity. First, Islamic State is only growing. Second, there is no model the coalition might offer as a successful project."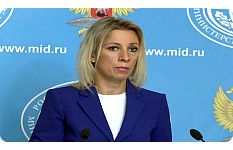 ~ Russian Foreign Ministry Spokeswoman Maria Zakharova, in an interview with the Rossiya-24 television channel on Friday (more here).

---
September 15, 2015
Palestinian rioters prepare piles of rocks inside Al Aqsa Mosque to throw at visitors & tourists (although considered 'disrespectful' to walk on carpet with shoes, stockpiling rocks to throw at – and possibly injure/kill – visitors & tourists is apparently permitted by 'Religion of Peace').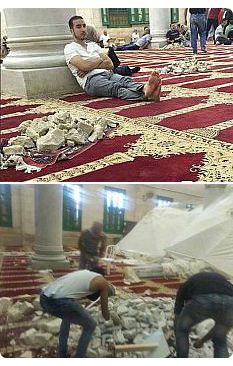 ~ Inside Al Aqsa Mosque in Jerusalem.

---
August 20, 2015

"Hamas naval commandos have arrested a dolphin they say was spying for Israel off the coast of Gaza. ...Count the Mossad dolphin as the latest member of the zoological Zionist conspiracy: Israel's neighbors have been locking up finned and feathered 007s for years now."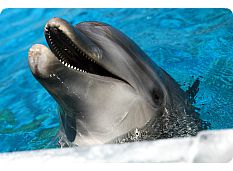 ~ Excerpt from New York Post editorial entitled "Why Arabs Keep Finding 'Israeli Animal Spies.'"
---
August 10, 2015

"The ayatollah constantly believed that we are untrustworthy, that you can't negotiate with us, that we will screw them. This [congressional rejection] will be the ultimate screwing. The United States Congress will prove the ayatollah's suspicion, and there's no way he's ever coming back."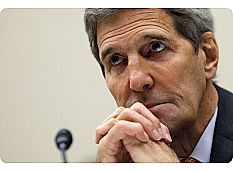 ~ Secretary of State John Kerry, in an interview in The Atlantic entitled "John Kerry on the Risk of Congress 'Screwing' the Ayatollah" (more here).

---
August 5, 2015

"The structure of the sanctions that the US had built based on the UN Security Council's resolutions was destroyed. And like the 1990s, when no other country complied with the US sanctions against Iran, no one will accept the return of the sanctions (in the future)."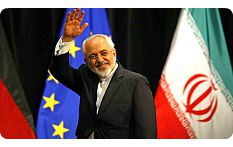 ~ Iran's Foreign Minister Mohammad Javad Zarif, speaking to Iran's Strategic Council on Foreign Relations on August 3rd, according to "semi-official" Fars news agency, and as reported here.
---
July 25, 2015
"US president has said he could knock out Iran's military. We welcome no war, nor do we initiate any war, but... If any war happens, the one who will emerge loser will be the aggressive and criminal U.S."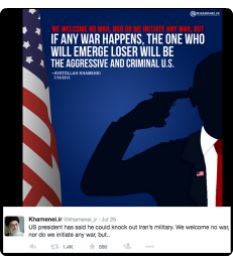 ~ Ayatollah Khamenei, posting on his Twitter account.
---
July 17, 2015
Following the signing of the Iran nuclear deal on Tuesday between the P5+1 and Iran, prayer lecterns in Teheran on Friday included a quote from the late Ayatollah Ruhollah Khomeini: "We will trample upon America."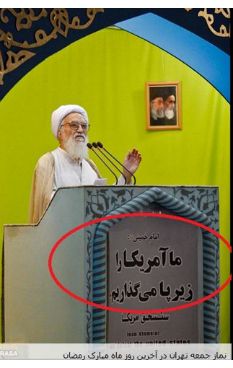 ~ Courtesy FDD's Iran Project, via Twitter.
---
July 8, 2015
"With their own words, Barack Obama, John Kerry and their team trying to make a nuclear deal with Iran have caved time and time again. As another deadline comes and goes, it's unclear how much more Iran might be able to get before a final deal is potentially struck, a new supercut video reveals":




~ Courtesy Washington Free Beacon.

---
June 26, 2015

An ironic sight for those who visit the square across from the Palais Coburg in Vienna, where negotiations over Iran's nuclear program are being conducted between Western powers & Iran. Fitting street name for Iran to sign a nuclear deal with the US, eh?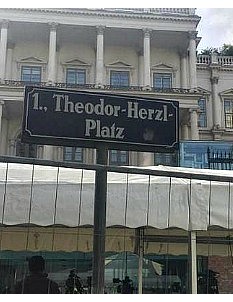 ~ Theodor Herzl (1860-1904) was the visionary behind modern Zionism and the reinstitution of a Jewish homeland.
---
June 18, 2015
"Israel is an enemy because of its origin, but isn't an enemy because of its actions – while Iran is an enemy because of its actions, not because of its origin. This means that Iran is more of a threat. If I were a Saudi decision maker, I would not hesitate for a second to coordinate with Israel against Iran's nuclear program."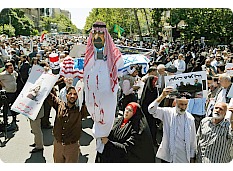 ~ Abdullah al Shammari, Riyadh academic who served as a senior Saudi diplomat, quoted in WSJ's "Saudi Arabia Reluctantly Finds Common Cause With Israel in Suspicions About Iran."
---
June 17, 2015

"First, brava! This is a historic moment and you will be credited for realizing it. When Qaddafi himself is finally removed, you should of course make a public statement before the cameras wherever you are, even in the driveway of your vacation house. You must go on camera. You must establish yourself in the historical record at this moment. The most important phrase is 'successful strategy.'"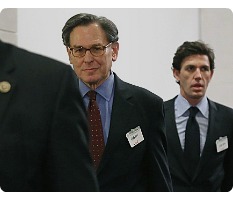 ~ Sidney Blumenthal, in a recently revealed email sent to Hillary Clinton the day after rebel forces captured Tripoli, advising her how she should respond to the fall of Libyan dictator Moammar Qaddafi (more here).
---
June 1, 2015

"You would be wrong to dare to want to inspect our military centers and whoever does look at IRGC centers we will fill his throat with molten lead. ...We have not begged our nuclear knowledge from the West and Europeans to give it to them easily. We have suffered a lot and have lost our best young scientists on this path."


~ IRGC Brigadier General Gholamhossein Qeybparavar, the commander of IRGC forces in the Fars province, speaking to officials of the Iranian regime on Saturday (more here).

---
May 28, 2015
"As Obama donned his yarmulke and embraced your community, did you also catch the hint of a warning? If you did, it was because the president was raising, very subtly, the specter of dual loyalty: the hoary allegation that Jews pursue their tribal interests to the detriment of the wider community or nation."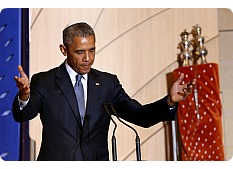 ~ Michael Doran, senior fellow at the Hudson Institute, writing in "A Letter to My Liberal Jewish Friends," on how Obama's address last week to Congregation Adas Israel as "an honorary member of the tribe" was something other than it seemed.
---
May 13, 2015

"This is a good deal for the United States. North Korea will freeze and then dismantle its nuclear program. South Korea and our other allies will be better protected. The entire world will be safer as we slow the spread of nuclear weapons. ... The United States and international inspectors will carefully monitor North Korea to make sure it keeps its commitments."


~ President Bill Clinton, extolling the virtues of nuclear deal with N. Korea signed earlier that morning, on Oct 21, 1994 (view here). Twelve years later, on Oct 9, 2006, N. Korea demonstrated its nuclear capabilities with its first underground nuclear test.

---
May 8, 2015

"War against Iran will mobilize the Muslim world against the US, an issue which is very
well known by the enemy. ...We have prepared ourselves for the most dangerous scenarios and this is no big deal and is simple to digest for us; we welcome war with the US as we do believe that it will be the scene for our success to display the real potentials of our power."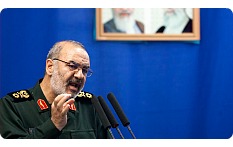 ~ Brigadier General Hossein Salami, Lt Cmdr of Islamic Revolution Guards Corps (IRGC), responding to Sec of State John Kerry's claims that military force was still an option (view here).
---
May 1, 2015

The UN Office for the Coordination of Humanitarian Affairs (OCHA) published a Snapshot of Foreign Medical Personnel from around the world who have been deployed to Nepal (as of 30 April 2015). In total, 365 were deployed, of which 122 were from Israel (see chart below).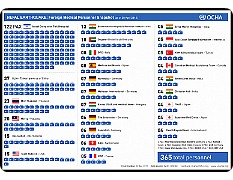 ~ OCHA: Nepal Earthquake, Foreign Medical Personnel Snapshot as of April 30, 2015 (view here).
---
April 20, 2015
"Then along came Mr. Obama with his mantra of 'nation building at home' and his notion that an activist foreign policy is a threat to the social democracy he seeks to build. ...The result is a world of disorder, and an Israel that, for the first time in its history, must seek its security with an America that, say what it will, has nobody's back but its own."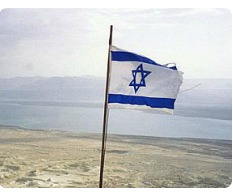 ~ WSJ Columnist Bret Stephens in "Israel Alone," on how the Israelis haven't yet figured out that what America is, isn't what America was.
---
April 14, 2015
"The decision made by the White House today is a terrible one, but not surprising. Cuba is a state sponsor of terrorism. They harbor fugitives of American justice. [The decision also] sends a chilling message to our enemies aboard that this White House is no longer serious about calling terrorism by its proper name."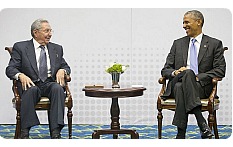 ~ Sen. Marco Rubio, member of Senate Foreign Relations Committee and 2016 presidential candidate, on Pres. Obama's decision to remove Cuba from list of countries that sponsor terrorism (more here).
---
April 2, 2015

"I am convinced that if this framework leads to a final, comprehensive deal, it will make our country, our allies, and our world safer. This has been a long time coming. It is a good deal, a deal that meets our core objectives."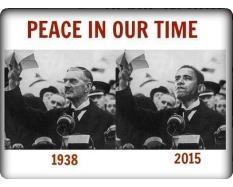 ~ President Obama, speaking in the Rose Garden Thursday afternoon about the "framework nuclear deal" reached with Iran (more here).
---
March 20, 2015
"Don't quibble with this detail or that detail. The occupation will end. You will get a Palestinian state. You will never have an administration as committed to that as this one."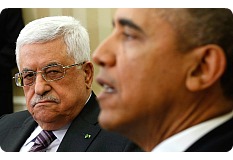 ~ President Obama to Palestinian President Mahmoud Abbas, during the latter's visit to the White House (more here).
---
March 9, 2015
"We need to look at the [Iran] deal in its entirety and frankly push the president's view on the deal aside, push Secretary Kerry's view on the deal aside. I don't mean to be overly critical, but they've got a track record of saying things that are useful for the moment rather than reflecting the reality."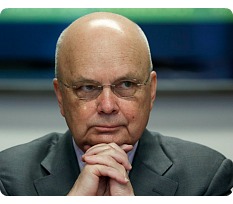 ~ General Michael Hayden, former director of the National Security Agency and Central Intelligence Agency, speaking about prior to signing off on a deal with Iran (more here).
---
March 6, 2015
"I am very glad of [Israeli PM Benjamin] Netanyahu's firm stance and [his decision] to speak against the nuclear agreement at the American Congress despite the Obama administration's anger and fury. I believe that Netanyahu's conduct will serve our interests, the people of the Gulf, much more than the foolish behavior of one of the worst American presidents."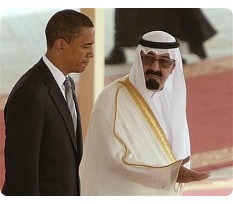 ~ Saudi columnist Ahmad Al-Faraj, writing in pro-government Saudi daily, Al-Jazirah, about Netanyahu's decision to speak to Congress against the deal with Iran (more here).
---
March 4, 2015
The day after Israeli PM Benjamin Netanyahu's address in front of Congress, "[President] Obama Answers Bibi," according to Dry Bones: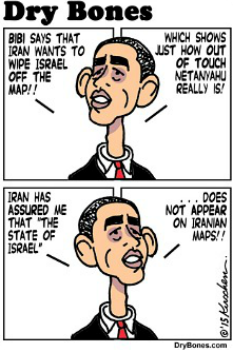 ---
March 1, 2015

"There are striking similarities between the objectives of Churchill's speech nearly 75 years ago and Netanyahu's today; both with no less purpose than to avert global conflagration. And, like Churchill's in the 1930s, Netanyahu's is the lone voice among world leaders today."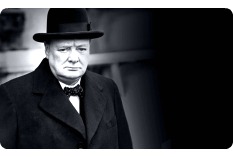 ~ Col. Richard Kemp, former Commander of British Forces in Afghanistan in 2003, writing in "Netanyahu, Churchill and Congress" (more here).

---
February 23, 2015
"The U.S. has gone a long way [toward accepting Iran's position]. If they don't address these issues in some way, then this deal isn't doable."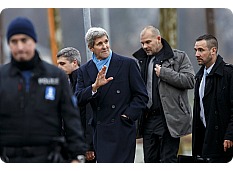 ~ David Albright, who heads the Institute for Science and International Security (a think tank that has advised Congress), as quoted in WSJ article entitled "U.S., Iran Explore Option of 10-Year Nuclear Freeze."

---
February 19, 2015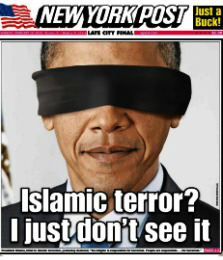 ~ The Front Cover of February 19, 2015 edition of the New York Post (story here).

---
February 7, 2015
"Relations between Israel and the U.S. have been in crisis nearly from the moment President Obama stepped into office. Democratic support for Israel has been eroding for decades. It was the U.S. president, not the Israeli prime minister, who picked this fight."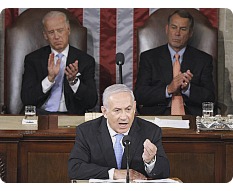 ~ WSJ Columnist Bret Stephens in "A Speech Netanyahu Must Give," about why the Israeli Prime Minister should address Congress.

---
January 31, 2015
"A tiny democratic beacon in the Middle East should inspire and rally Westerners. Instead, too often, Western nations shrug and assume that Israel is a headache — given that there is more oil and more terrorism on the other side."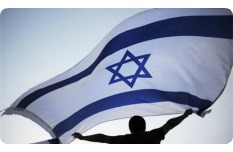 ~ Noted author & historian, Victor Davis Hanson, writing in "Can Israel Survive?"
---
January 23, 2015
"I don't think he has to check with Obama. It's his decision, it's Netanyahu's decision. Obama set this up when he had David Cameron calling around to individual senators lobbying against the various pieces of sanctions legislation against Iran that are being discussed. Once you get one foreign leader in on one side of the debate, why is anyone surprised that another foreign leader with actually a much higher stake in the outcome than David Cameron – why is anyone surprised that he wants to weigh in?"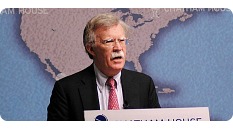 Former US Ambassador to UN, John Bolton, defending House Speaker John Boehner's recent invitation to Israeli PM Benjamin Netanyahu to address Congress (more here).
---
January 13, 2015
"Someone who fomented state terrorism with the death of 2,500 people in Gaza is now there [in Paris], waving at other world leaders and marching hand in hand with them."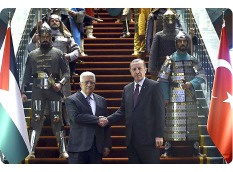 ~ Turkish President Recep Tayyip Erdogan, speaking at a conference against anti-Islam & racism on Monday, lashes out at Israeli PM Benjamin Netanyahu for attending solidarity event in Paris (more here). [Photo: Palestinian President Abbas meeting with Erdogan in Ankara on Monday]
---
January 2, 2015
"That thinking – I am not saying 'religion' but 'thinking' – that corpus of texts and ideas that we have sacralized over the years, to the point that departing from them has become almost impossible, is antagonizing the entire world. It's antagonizing the entire world!"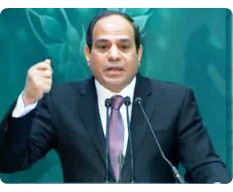 ~ Egyptian President Abdel Fattah al-Sisi, during his New Year's Day speech before Al Azhar (more here).
---
December 30, 2014
"The return of concubation: A video was also trending on YouTube of Jordanian preacher Yassin al-Aglouny, in which he stated that female Syrian refugees are allowed to ask financially-able Muslim men to shelter them as 'concubines'."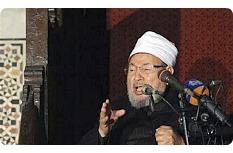 ~ Number 2 of Six Weirdest Fatwas of 2014, as published in Egypt Independent (more here).
---
December 22, 2014
"[The American Bird Conservancy] has heard from thousands of citizens from across the country who are outraged that the [Interior Department] wants to let the wind industry legally kill our country's iconic Bald and Golden eagles."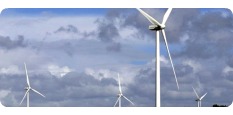 ~ Michael Hutchins, National Coordinator of ABC's Bird Smart Wind Energy Campaign, in article entitled "Obama Administration Charges Second Wind Power Producer For Killing Birds."
---
December 16, 2014

"I am not sorry Khalid Sheikh Mohammed, the operational mastermind of 9/11, was waterboarded 183 times. KSM also murdered Wall Street Journal reporter Danny Pearl in 2002. He boasted about it: 'I decapitated with my blessed right hand the head of the American Jew,' he said after his capture. ...I am sorry KSM remains alive nearly 12 years after his capture."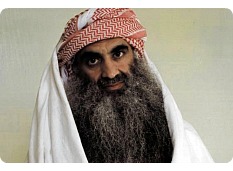 ~ Pulitzer-Prize winning Wall Street Journal columnist Bret Stephens, in a staunchly-worded column entitled "I Am Not Sorry the CIA Waterboarded."
---
November 5, 2014
"The men of the [Saudi Arabian Committee for the Promotion of Virtue and the Prevention of Vice] will interfere to force women to cover their eyes, especially the tempting ones. We have the right to do so."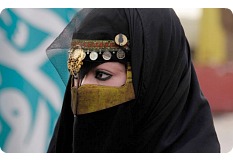 ~ Sheikh Motlab al Nabet, spokesman for the Committee, on a new law in Saudi Arabia that bans 'tempting eyes,' and states that women with alluring eyes will be forced to wear a full veil (more here).
---
October 29, 2014
"As we seek to expose Da'esh's [ISIS's] true nature, we must also tell a positive story, one that highlights our respect – our profound respect for Islam's proud traditions, its rich history, and celebration of scholarship and family and community. We must work with clerics and scholars and teachers and parents to tell the story of how we celebrate Islam, even as we show that Da'esh perverts it."


~ Retired Marine Corps Gen. John Allen, special U.S. envoy, speaking in Kuwait to representatives of more than a dozen Islamic and Western countries, who met to discuss using public communications to combat ISIS (more here).
---
October 3, 2014
"We're absolutely delighted to be working with the air forces of our regional allies in combating this growing international threat. However, we would request that when on such vital airborne combat missions our Arab friends please refrain from flying their F-16s right on the tail of US fighter jets, flashing their lights and trying to overtake."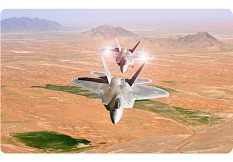 ~ Rear Admiral John Kirby, Pentagon press secretary, in a statement regarding air strikes against the Islamic State over the past week (more here).
---
October 1, 2014
"I have the impression we always treat each other as friends, with full and open hearts. We are similar in character."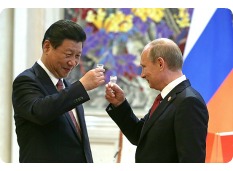 ~ Chinese President Xi Jinping to Russian President Vladimir Putin last year. The two increasingly share a similar brand of anti-Western nationalism (more here).
---
September 19, 2014
"[Obama's] essential problem is that he has very poor judgment. ...Mr. Obama can see the trees, name their genus and species, judge their age and describe their color. He absorbs data. But he consistently misses the shape, size and density of the forest. His recitations of data are really a faux sophistication that suggests command of the subject but misses the heart of the matter."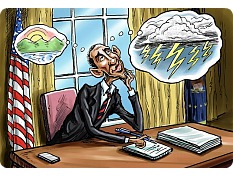 ~ Excerpt from Wall Street Journal op-ed entitled "The Unwisdom of Barack Obama: Is he weak? Arrogant? Ambivalent? Don't overthink the president." by Peggy Noonan (more here).
---
September 12, 2014
"ISIL has been I think a galvanizing threat around the Sunni partners in the region. They view it as an existential threat to them. Saudi Arabia has an extensive border with Syria. The Jordanians are experiencing a destabilizing impact of over a million refugees from the Syrian conflict, and are profoundly concerned that ISIL, who has stated that their ambitions are not confined to Iraq and Syria, but rather to expand to the broader region."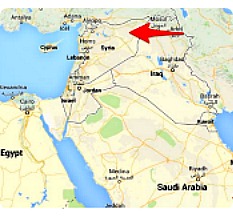 ~ Senior Administration Official, confusing the geography of the region while giving background info on a conference call on the same day President Obama told the nation that America is going back to war in Iraq (more here).
---
August 30, 2014

"The US fought against a smaller Gaza called Fallujah... Fallujah is a tenth the size of Gaza. The great United States fought in Fallujah, its Gaza, sacrificed hundreds of soldiers who fought bravely... Went in once, twice, three times... Thousands of Iraqis were killed there. Many thousands. And in the end it went out and al-Qaeda came back."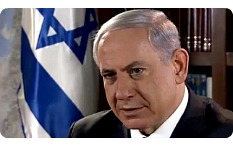 ~ Israel PM Benjamin Netanyahu, in a TV interview on Saturday, defending his decision not to send troops into Gaza to oust Hamas (more here).

---
Aug 26, 2014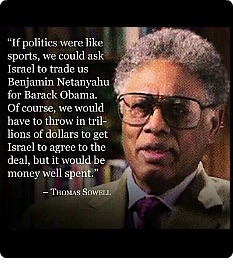 ~ Thomas Sowell, in "Random Thoughts."

---
Aug 12, 2014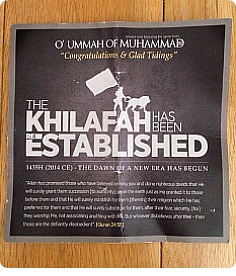 ~ Pro-ISIS leaflet handed out on Oxford Street in London today (more here).
---
Jul 16, 2014
"From these areas, rocket fire is being launched against the State of Israel. For your safety, you are requested to leave your homes immediately and travel towards Gaza City by Wednesday at 8 a.m. The IDF does not wish to harm you or your families. Clear the area to safeguard your lives. Do not return to the area until further notice. Anyone who does not heed these instructions... endangers his life and that of his family."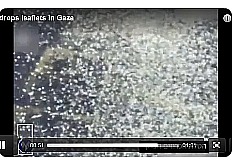 ~ Text of message (translated into English) of thousands of leaflets dropped by the Israel Air Force over Gazan cities, warning Palestinians of impending air strikes Wednesday morning (more here).
---
Jun 17, 2014
"The battle [against jihadists] – for now and surely for the long run – has been lost, in no small part because Obama declined to show strength at crucial moments when strength was needed. Still worse, boxed in by his own failures, he's flailing for a strategy desperately enough to consider partnering with Iran."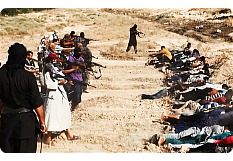 ~ NY Daily News editorial entitled "What Obama Wrought: How the President's failure to act decisively has fed chaos in Syria and Iraq" (more here).
---
May 20, 2014
"There is a common saying, 'If you want to tell a big lie and not be caught at it, don't tell a complete lie; rather, tell two-third lies and one-third truth, for that way the crust of truth will cover the core of lie.'"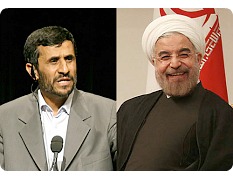 ~ Journalist Avideh Motmaen-Far, Shabnam Assadollahi, et al, writing in "Iran: A Big Lie and Getting Away With It" (more here).
---
April 22, 2014
"Everybody was happy when the planes hit the World Trade Center. Anybody who tell [sic] you he was not happy, they are hypocrites for the Muslim Nation."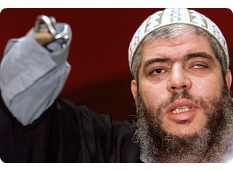 ~ Terrorism suspect, Abu Hamza al-Masri, in a post-9/11 Canadian TV interview that was played for jurors on Monday in his federal trial in Manhattan (story here).
---
March 27, 2014
"Russia sees an America distracted: Putin's Ukrainian gambit was a shock to the U.S. foreign policy establishment. They prefer talking about China, or participating in Israeli-Palestinian peace talks. Russia sees an America vulnerable: in Afghanistan, in Syria and on Iran—a United States that desperately needs Russian support to continue shipping its supplies, host any peace conference or enforce its sanctions. ...Moscow is not nervous."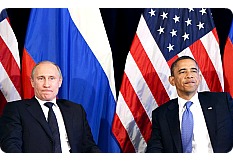 ~ Journalist Ben Judah, in "Why Russia No Longer Fears the West" (here).
---
March 22, 2014
"Look, this what the [Westerners] are like. If we give them an inch, tomorrow they will demand that we suspend our entire nuclear program; the next day, they will tell us how to practice our religion; and the day after that, they will tell us to respect the rights of homosexuals. That's what they are like. They are a bunch of animals."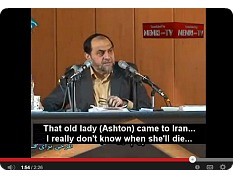 ~ Hassan Rahimpour Azghadi, member of Iran's Supreme Council of the Cultural Revolution, in a lecture broadcast on Iran's Channel 1 (video here).
---
March 6, 2014
"An Iranian ship carrying arms for Gaza. Captured just in time for annual AIPAC anti Iran campaign. Amazing Coincidence! Or same failed lies!"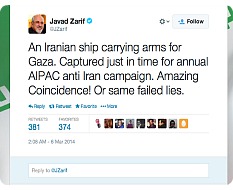 ~ Iranian Foreign Minister Javad Zarif, tweeting on day Israeli Navy intercepted an Iranian cargo ship carrying dozens of long-range rockets to Gaza (story here).
---
December 10, 2013
"There has not been nor will there be any change on Iran's stance and views regarding the Zionist regime. Iran does not recognize Israel. Our position regarding this oppressive and occupationist regime -- which is completely illegitimate and has been created to occupy the lands of the Palestinians -- is clear."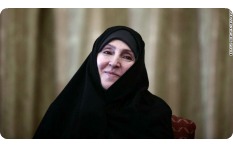 ~ Iranian Foreign Ministry spokeswoman, Marzieh Afkham, responding to Israel's President Shimon Peres's offer to meet with Iran's President Hassan Rowhani (more here).
---
October 30, 2013
"Even as the debate about arming the [Syrian] rebels took on a new urgency, Mr. Obama rarely voiced strong opinions during senior staff meetings. But current and former officials said his body language was telling: he often appeared impatient or disengaged while listening to the debate, sometimes scrolling through messages on his BlackBerry or slouching and chewing gum."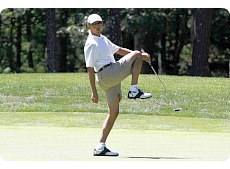 ~ Columnist Bret Stephens, quoting a New York Times article in his WSJ op-ed entitled "The Unbearable Lightness of Obama."
---
October 28, 2013
"Throwing the rascals out will not get rid of this political pattern. The first step in limiting, and then scaling back, government itself must be limiting the time that anyone can remain in office – preferably limited to one term, to make it harder to become career politicians, a species we can well do without."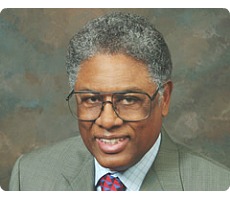 ~ Thomas Sowell, in "Our 'Public Servants' Have Turned Into Public Masters," about the public's disgust with Washington politicians of both parties.
---
October 1, 2013
"Ladies and gentlemen, Israel will never acquiesce to nuclear arms in the hands of a rogue regime that repeatedly promises to wipe us off the map. Against such a threat, Israel will have no choice but to defend itself. I want there to be no confusion on this point. Israel will not allow Iran to get nuclear weapons. If Israel is forced to stand alone, Israel will stand alone. Yet, in standing alone, Israel will know that we will be defending many, many others."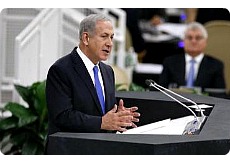 ~ Israel's Prime Minister Benjamin Netanyahu addressing UN General Assembly on October 1, 2013 (more here).
---
August 21, 2013
"On the subject of Egypt: Is it the U.S. government's purpose merely to cop an attitude? Or does it also intend to have a policy?"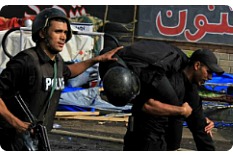 ~ WSJ columnist Brett Stephens, writing in "A Policy on Egypt — Support Al Sisi" (more here).
---
August 8, 2013
"Putin openly despises your president, forgive my bluntness. Russia sensed weakness in Mr. Obama that could lead to more dangerous confrontations. ...The fact is the relations were completely broken for a very long time. The main raison d'être of Putin's policy now is to make an enemy of the United States."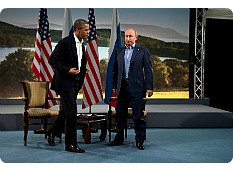 ~ Political analyst, Andrei A. Piontovsky, speaking to the New York Times on President Obama's cancellation of next month's Moscow summit meeting (more here).
---
August 5, 2013
"In the 1930s, the coldblooded opportunists were Nazi Germany and Imperial Japan. In our time, it is second-rate powers like Russia and Iran, and non-nations like Hezbollah, that are taking on the United States, and they do so because they can."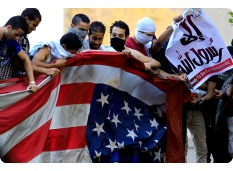 ~ Stanford University professor, Josef Jaffe, writing in the WSJ on "Exploiting Obama's Foreign Policy Retreat."
---
July 31, 2013
"American intelligence analysts have concluded that a recent Israeli airstrike on a warehouse in Syria did not succeed in destroying all of the Russian-made antiship cruise missiles that were its target, American officials said on Wednesday, and that further Israeli strikes are likely.  ...The officials who described the new assessment declined to be identified because they were discussing classified information."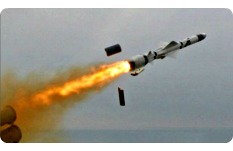 ~ New York Times article entitled, "Syrian Missiles Were Moved Before Israeli Strike, Officials Say" [and the reason few, if any countries trust the U.S. government with confidential information].
---
July 25, 2013
"Democratic Korea's President Kim Jong Un affirmed his country's absolute solidarity with Syria in the face of imperialism, adding that the US and Israel will never be able to defeat Syria."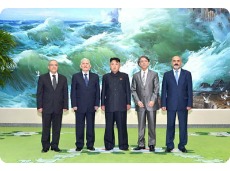 ~ SANA, the Syrian Arab news agency, in article entitled "Democratic Korean President Stresses Absolute Solidarity With Syria" (here).
---
July 18, 2013
"Beware the sledgehammer used to crack the nut. In this case, the nut is the US government's laudable goal of catching tax evaders. The sledgehammer is the overreaching effect of legislation that is alienating other countries and resulting in millions of U.S. citizens abroad...  Imagine the howls down the halls of Congress if China informed U.S. banks that they must report to China all of the bank accounts held by Chinese citizens in the U.S. or face penalties."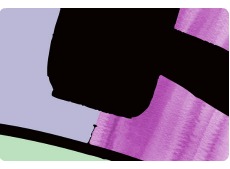 ~ Law professor Colleen Graffy, writing in "A Special Tax Misery for Americans Living Abroad," on the breathtaking scope of the Foreign Account Tax Compliance Act.
---
July 17, 2013
"The real response to the EU's latest action is coming here to another beautiful community in Judea & Samaria. ...We were here before Paris and we will be here after Paris."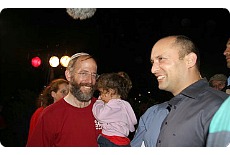 ~ Israel's Economy & Trade Minister, Nafatli Bennett, responding to the EU's new guidelines against West Bank settlements, while speaking at Keda, a fledgling Jewish community in Judea & Samaria (here).
---
July 1, 2013
"We need an account from you, especially those of us, like me, who support your cause. If we hesitate to say we are your friends, it is because we do not know who you are, where you are going, or where you have been for the last 40 years, when the regime that now hunts you like animals was killing all the rest of us."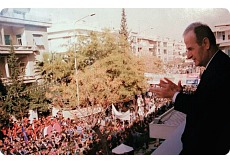 ~ Lee Smith, senior editor at The Weekly Standard, in an "Open letter to the Syrian opposition" (here).
---
June 29, 2013
"It's because this Administration rarely seems to exact any price for the misbehavior of other countries that our diplomatic demarches are now treated with such open disdain. This is why Mr. Snowden remains in a Moscow airport terminal, making demands... This is also how Russia merrily arms Bashar Assad's forces in Syria, and how Mr. Assad unleashes chemical weapons on his own people, and how Iran marches toward an atomic bomb—all with little concern for what the U.S. might do."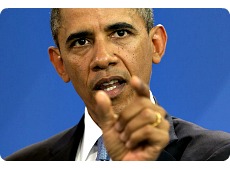 ~ WSJ editorial, on President applying his 'famous cool' to theft of national secrets by Edward Snowden. [And on the rotten fruits of appeasement - NSR.]
---
June 18, 2013
"'There's a sucker born every minute" is one of those great American phrases, fondly and frequently repeated by Americans, who tend to forget that it was said mainly about Americans. In the election of Hassan Rohani as Iran's president, we are watching the point being demonstrated again by someone who has demonstrated it before."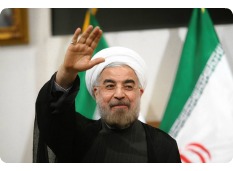 ~ WSJ columnist Brett Stephens, writing about Iran's so-called 'moderate' new president Hassan Rohani (story here).
---
June 13, 2013
A picture worth a thousand words. An instructor demonstrates how to use an assault rifle in a jihadi 'summer camp' in Gaza for boys aged 6 to 16.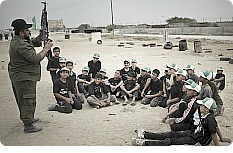 ~ One more reason there can't be peace between Israel and the Palestinians, at least until the Palestinians stop inculcating their children with hate. (NSR)
---
May 29, 2013
"The U.S. is currently living under one of the weakest leaders in its [history]... while Russia has a firm and determined leader. This becomes even sadder when you realize that the U.S. is believed to be supporting the Syrian rebels while Russia [is considered] a supporter of the [Syrian] regime. In this situation, the alliance [between the U.S. and the rebels] is a liability more than an asset..."


~ Mashari Al-Zaydi, columnist for London-based Saudi daily Al-Sharq Al-Awsat, writing on President Obama in May 21, 2013 op-ed entitled "The Weakest President In The History Of The U.S." (as translated by MEMRI here).
---
May 27, 2013
"As grotesque as this act of savagery was, the aftermath was even more unsettling. The perpetrators did not, as the Tsarnaev brothers did in Boston, attempt to escape. ...There [was] a disturbing passivity to this scene: a [southeast London] street full of able-bodied citizens being lectured to by blood-soaked murderers who have no fear that anyone will be minded to interrupt their diatribes."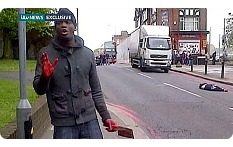 ~ Writer Mark Steyn, on the hacking death, in broad daylight, of a British soldier by men with machetes yelling "Allahu Akbar!" (more here).
---
May 21, 2013
"Saudi Arabia has today [May 21, 2013] beheaded five Yemenis and displayed their bodies in public. ...Rape, murder, apostasy, armed robbery, drug trafficking, sorcery and witchcraft are all punishable by death under Saudi Arabia's strict version of sharia, or Islamic law."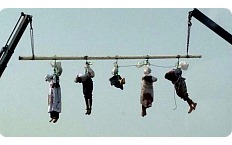 ~ The Commentator, on our friends, the Saudis, and the wonders of sharia (Islamic) law. Story here.
---
May 13, 2013
"How is it the mighty United of States of America cannot get its act together within 7-8 hours, in order to disburse an Islamic mob, and rescue American citizens from a diplomatic compound, in a known hot spot of the world?"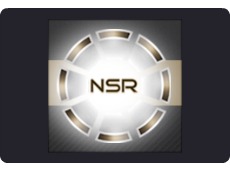 ~ Simple Question of the Day, from The National Security Roundtable to the Commander-in-Chief & President of the US of A (more here).
---
May 8, 2013
"Time to NAME the enemy and stop using misleading (and ridiculous) terms like 'self-radicalized' individuals or 'Al Qaeda-inspired' terrorists or extremists."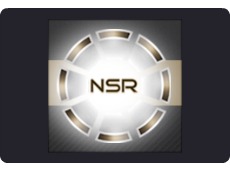 ~ Message of the Day from The National Security Roundtable.

---
May 5, 2013
"The Secretary-General expresses grave concern over reports of air strikes in Syria by the Israeli Air Force... [and] calls on all sides to exercise maximum calm and restraint..."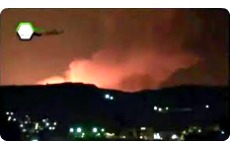 ~ Official statement issued by Office of UN Secretary-General Ban Ki-moon. [NSR: And why the US pays him (and the UN) the big bucks.]
---
April 16, 2013
"We, pilots of the Israeli Air Force, flying in the skies above the camp of horrors, arose from the ashes of the millions of victims and shoulder their silent cries, salute their courage, and promise to be the shield of the Jewish people and its nation Israel."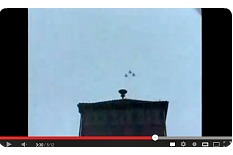 ~ Words of Israeli pilots flying over Nazi death camp Auschwitz in Poland, in ceremony commemorating 6 million Jews slaughtered by Nazis in Holocaust. Watch video (here) and REMEMBER: This is what happens when good people stand by and do nothing as evil prevails.
---
April 8, 2013
"[Rep. Diana DeGette's (D-Colorado) remark] is an embarrassing admission of ignorance and incompetence. ...But ignorance and incompetence are on regular display among our political class. ...Politicians getting smarter on their own is probably too much to hope for. But maybe if voters wise up, a smarter crop of politicians will follow."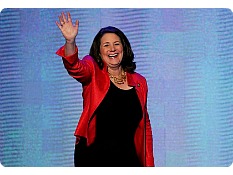 ~ Law professor Glenn Harlan Reynolds, writing in "We Need An IQ Test For Politicians" about certain politicians' remarks over proposed gun control legislation.
---
April 5, 2013
"The history of arms control has always been one of compliance by the virtuous and cheating by the wicked, and there's no reason to think this [new UN gun control treaty] will work out differently. The U.S. Senate would do America and the world a favor by voting this treaty down, and urging our allies to do the same."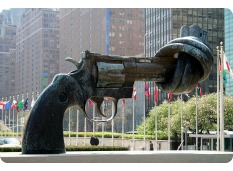 ~ The Wall Street Journal, in "Gun Control at the U.N."
---
March 18, 2013
"The shame is that the U.S. could already have those 14 extra interceptors in place, plus another 10 in Europe next year. Those plans from the Bush Administration were well along when Mr. Obama pulled the plug in 2009. He also mothballed or killed several promising missile-defense development programs, such as the airborne laser."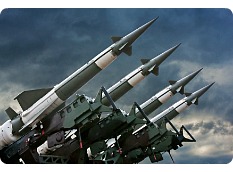 ~ The Wall Street Journal, on Obama's Missile-Defense Reversal and tacit admission that the U.S. will soon be vulnerable to attack.
---
March 9, 2013
"Afghanistan is winding down, at best, to join the long list of America's unwon wars... The guys with drones are losing to the guys with fertilizer — because they mean it, and we don't. The drone thus has come to symbolize the central defect of America's 'war on terror,' which is that it's all means and no end: We're fighting the symptoms rather than the cause."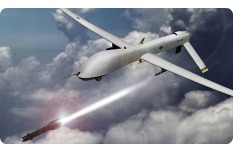 ~ Author Mark Steyn, writing in "The Panopticon State" (here).
---
March 5, 2013
"Many in Washington would like to talk about other things, but while the West might be tired of the war on terror, the war on terror isn't tired of the West. America and its allies face an 'existential threat,' as British Prime Minister David Cameron recently said, and the conflict may last for decades."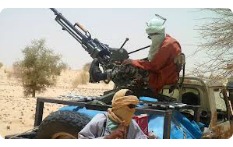 ~ Historian Walter Russell Mead, on the evolving terror threat (here).
---
March 2, 2013
"My aliyah [immigration to Israel] was pretty tough. A new language, a modern society. I'm lucky to have had a friend, Noa, who befriended me from the start and helped me out. I didn't study in an Ulpan [Ethiopians-only classes]. I was thrown into the deep water and learned the best that way."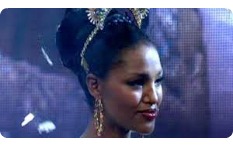 ~ Yityish (Titi) Aynaw, a 21-year-old former Israeli army officer from Netanya, Israel, after being crowned "Miss Israel 2013" on Wednesday night, and on being the first Ethiopian-born woman to have won the beauty pageant (story here).
---
February 28, 2013
 "Is the United States about to become a laughing-stock to the rest of the world? It seems to have accrued a Defence Secretary who is the toast of Iran, and a Secretary of State who is a blithering idiot."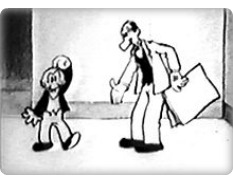 ~ British journalist and author, Melanie Phillips, in "The Mutt and Jeff of the Obama Administration" (more here).
---
February 26, 2013
"In America you have a right to be stupid - if you want to be. And you have a right to be disconnected to somebody else if you want to be. And we tolerate it. We somehow make it through that. Now, I think that's a virtue. I think that's something worth fighting for."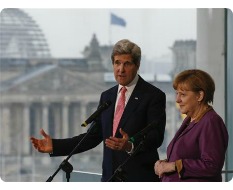 ~ Secretary of State John Kerry, during his first foreign trip as Sec of State, speaking to German students in Berlin Tuesday about freedom of speech.
---
February 18, 2013
"At the end of the meeting, everyone will then state publicly that the talks show the continued strength of the US-Israel alliance and that Obama is a great president and a wonderful friend of Israel. Then Obama will return to Washington to get back to the business of installing or helping anti-Israel Islamist governments in Egypt, Tunisia, Lebanon, Syria and Turkey; making sure Israel is never too tough against Hamas in the Gaza Strip; and losing credibility with America's anti-Islamist Arab and other friends."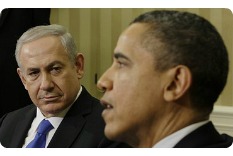 ~ Columnist Barry Rubin, writing about President Obama's upcoming visit to Israel (more here).
---
February 15, 2013
"In a confrontation with Iran, all our options are on the table."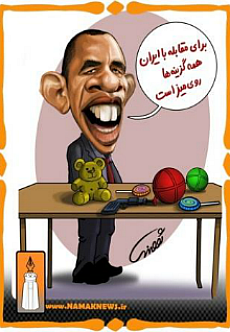 ~ Cartoon portrayal of President Obama on Iranian news site (here).
---
February 5, 2013
"Westerners have been investing a lot of time, effort and money trying to understand Islam, when all they need to do is listen to what Muslim leaders are saying. American foreign policy priorities should not be the appeasement of an Islamic culture desperate for approval, but protecting its citizens, culture and constitution from all morally bankrupt and tyrannical ideologies."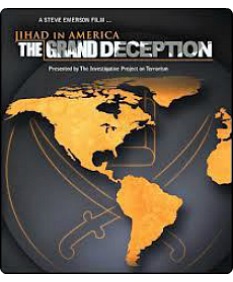 ~ Nonie Darwish, President of FormerMuslimsUnited.org & author of 'The Devil We Don't Know,' writing in article entitled "If They [Muslims] Had Gotten Rid of the Punishment for Apostasy, Islam Would Not Exist Today" (here).
---
January 29, 2013
"After participating last week in a debate in London about Israeli communities beyond the 1949 armistice lines organized by the self-consciously pretentious Intelligence Squared debating society, I can now say from personal experience that [British novelist Martin] Amis is correct. The public atmosphere in England regarding Israel is ugly and violent."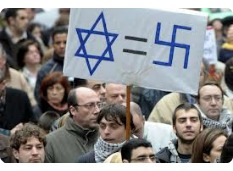 ~ Columnist Caroline Glick, writing in "Bye-bye London" (more here).
---
January 25, 2013
"Once in an Irish pub I spotted a pair of drawings on the wall. One, labeled 'the Irishman,' depicted a sturdy peasant. The other, entitled, 'the Irishman seen by others (or perhaps, by the British)' showed a drunken, loutish fool. Watching Western coverage of the Israeli election reminds me of those sketches."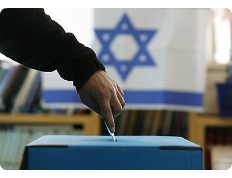 ~ Barry Rubin, director of the Global Research in International Affairs Center, writing in "Western Caricature of Israeli Politics Is Simply Wrong" (more here).
---
January 18, 2013
"At some point, Americans have to ask themselves — they're responsible for 43 percent of the world's military spending. Why can't they do a raid on Entebbe? Why on earth does that have to be outsourced to Algerian special forces? Is this just another job Americans won't do? At some point, Americans have to get serious about these questions."


~ Columnist Mark Steyn, in an interview on Hugh Hewitt's radio show about the Algeria hostage crisis (more here).
---
January 14, 2013
"Unlike Israel, the US military cannot minimize the damage that Hagel and Obama will cause. America's capabilities will suffer at the hands of the duly reelected Commander in Chief and his duly appointed Defense Secretary. The only chance to dodge that bullet was on Election Day and the American people blew it."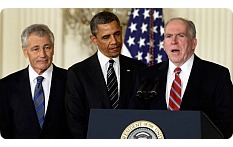 ~ Columnist Caroline Glick, in "Chuck Hagel - It's the anti-Americanism, stupid" (more here).
---
January 12, 2013
"Elections have consequences. Just remember that when Mexican rebels or drug gangs are occupying border towns, funded by China or Iran (to postulate just one of many possible scenarios) ... you voted for this. Meanwhile, Obama and Hagel will be keeping us safe from Israel."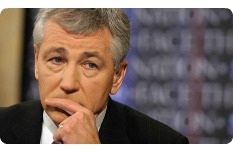 ~ Reader Comment ('holmegm') to Mark Steyn's article "Obamacare's Other Shoe: The Pentagon and Chuck Hagel" (here).
---
January 8, 2013
"Women in Palestine play a great role in raising their children and in encouraging them to wage Jihad for the sake of Allah. ...This is absolutely the most glorious thing a woman can do."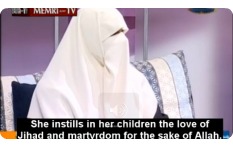 ~ Umm Osama, wife of Hamas MP Khalil Al-Hayya, hailing the role of Palestinian mothers in preparing their children to kill themselves in acts of terrorism against Israel.
---
November 28, 2012
"The United States does not appease in pursuit of its objectives, appeasement has become the objective. Being hated is the ultimate national security threat. Being loved is the ultimate national security objective."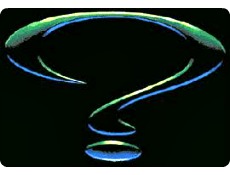 ~ Daniel Greenfield, writing in "America Has No Foreign Policy."
---
November 17, 2012
"The day of reckoning is here. ... It has been only eleven days, but we're already seeing the wages of November 6. The world has become a much more dangerous place, and not just for Israelis."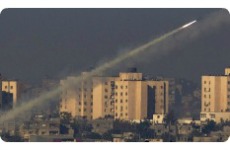 ~ Andrew C. McCarthy, writing in "Along Comes Hamas" (here)
---
November 8, 2012
"They were defeated in Iraq and they are withdrawing from Afghanistan, and their ambassador in Benghazi was killed and the flags of their embassies were lowered in Cairo and Sana'a, and in their places were raised the flags of tawhid and jihad. After their consecutive defeats, they are working from behind agents and traitors. Their awe is lost and their might is gone and they don't dare to carry out a new campaign like their past ones in Iraq and Afghanistan."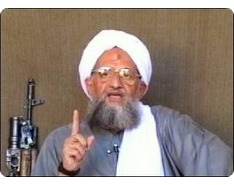 ~ Al Qaeda leader, Ayman al Zawahiri in new audio message addressed to al Qaeda's affiliate in Somalia, cites the raids on US diplomatic facilities in Benghazi as evidence of American weakness (more here).
---
November 3, 2012
"America must close all its military bases in fifty countries of the world and remove all its naval assets from the Persian Gulf and the Mediterranean Sea, taking them to its own shores. America must also dismantle the CIA... and must officially announce that it will not support the Zionist regime. America must also close down its prisons at Guantanamo and across the world and only then will it be worthy of talks with Iran."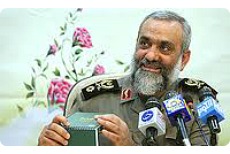 ~ Commander of Iran's Basij force, Brig. General Mohammad Reza Naqdi, setting specific conditions for meetings with America (story here).
---
October 13, 2012
"So, on the first anniversary of 9/11 in a post-revolutionary city in which Western diplomats had been steadily targeted over the previous six months, the government of the supposedly most powerful nation on earth entrusted its security to Abdulaziz Majbari, 29, and his pal, who report to some bloke back in Carmarthen, Wales."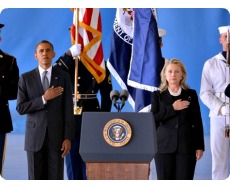 ~ Columnist Mark Steyn, writing in "Who's 'Politicizing' Benghazi?"
---
October 5, 2012
"We should be disquieted by the broader trend to replace martial strength with weak-kneed rhetoric. Why can't we all just get along? Because our adversaries don't want to."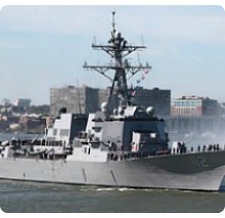 ~ Marine veteran, journalist & author, Bing West, on trouble ahead for the US Navy (more here).
---
September 28, 2012
"Obama this week met with exactly zero world leaders at the United Nations General Assembly, not least of them Israeli prime minister Benjamin Netanyahu, who wants to stop Iran from redecorating Jerusalem and Tel Aviv with mushroom clouds. Obama found time, however, to serve as 'eye candy' for Whoopi Goldberg and the cast of The View."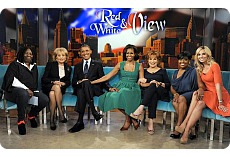 ~ Columnist Deroy Murdock, on President Obama having 'higher priorities' than attending to domestic and foreign policy (see "Barack Obama: Slacker-in-Chief").
---
September 16, 2012
"When I listened to the UN Ambassador Susan Rice today, several words came to mind: asinine, naive, inept, incompetent, and borderline ignorant. …[F]or Susan Rice to say that this was not a well coordinated attack – first of all, I'd have to ask her what is her line of expertise in understanding what a well-coordinated attack is, because this was not happenstance. It was not coincidence."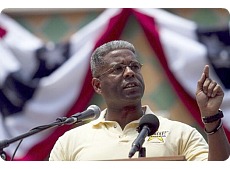 ~ US Army LtCol (ret), Congressman Allen West, responding to UN Ambassador Rice's assertion that attack on US consulate in Libya was 'spontaneous reaction' to anti-Islamic video (more here).
---
September 12, 2012
"This event also explains the situation in a way that even a child can understand: the more you appease–as the Obama administration has been doing with the Islamic world in ways unprecedented–the more contempt you earn from those you appease, and the more demands will be made of you. Thus, today, far from being respected as a super-power, the U.S. is increasingly seen as a subdued, contemptuous dhimmi–who must say 'how high?' whenever Muslims command 'jump!'"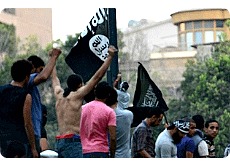 ~ Raymond Ibrahim, on the attack against the US Embassy in Cairo by Egyptian protestors. See "Islam's Black Flag Flies Over U.S. Embassy in Egypt."
---
September 10, 2012
"All modern presidents are disoriented to some degree by the presidency, and the biggest way they become disoriented is that for 3½ years everyone around them has bowed to them, murmured compliments, been awed by them. No one ever pushes back hard, puts down, fiercely challenges or insults a president."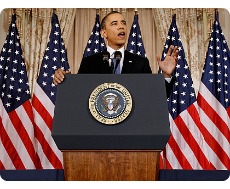 ~ Peggy Noonan, journalist, author & former presidential speechwriter, writing on the upcoming presidential debates.
---
September 6, 2012
"I have no doubt that [US President Barack] Obama put Jerusalem back in his party's platform out of political and electoral considerations and because of the sharp criticism from Israel and the US. ...The fact that the Democrats removed a united Jerusalem as Israel's capital from their platform is more worrying than the argument over Iran."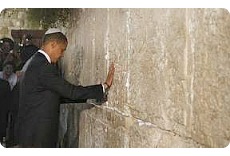 ~ Israeli Knesset (parliament) Speaker Reuven Rivlin, reacting Thursday to the removal of Jerusalem from the DNC's platform and its subsequent reinstatement (story here).
---
September 1, 2012
"I believe in the power of diplomacy and I believe in dialogues and I believe in engagement [and of course I believe apocalyptic loons; NSR addition]. This is exactly what I did during my visit to Tehran."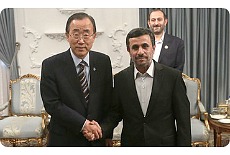 ~ UN Secretary-General Ban Ki-moon, speaking to reporters on Friday about his controversial visit to Iran.
---
August 27, 2012
"Because America's influence on both Iran and Israel has been significantly diminished by Obama's hostility toward Israel -- and his comprehensive weakness in dealing with Iran -- we lack the credibility of posting 'clear red lines' or imposing a non-nuclear option on Iran."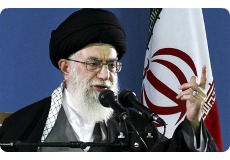 ~ Former Deputy Undersecretary of Defense Jed Babbin, writing in "Israel's Clock Is Running Out on Iran." 
---
August 15, 2012
"I congratulate all Muslim women for these blessed [Arab Spring] revolutions. ...I advise you to raise your children in the cult of jihad and martyrdom and to instil in them a love for religion and death."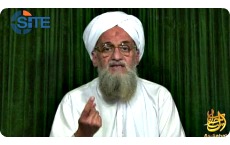 ~ Umaima Hassan Ahmed Mohammed Hassan (wife of Al-Qaeda chief Ayman al-Zawahiri), in a letter posted on the Al-Fajr website. Story here.
---
August 9, 2012
"It's like putting Jack the Ripper in charge of a women's shelter. ...Just a year after the [UN] human rights council sought to exorcise the ghosts of its past by suspending Col. Muammar Qaddafi's Libya — which infamously chaired the body in 2003, and was reelected a member in 2010 — it is now set to replace him with a tyrant wanted for genocide by the International Criminal Court. For how long must we have the inmates running the asylum?"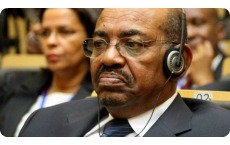 ~ Hillel Neuer, Executive Director of UN Watch, on the all but certain appointment of Sudanese warlord Omar al-Bashir to the UN Human Rights Council. [Al-Bashir stands accused by the ICC of committing genocide in Darfur.]
---
July 29, 2012
"It is a bitter irony that Israel, the one country in the Middle East where Christians live in freedom, is the main focus of church opprobrium.  ...At their annual convention this month, Presbyterians in America approved a divestment campaign targeting Jewish communities in the West Bank. Pastor Nadarkhani [the Iranian pastor pictured below, who's been incarcerated in a notorious Iranian prison for the past 3+ years and is facing a death sentence for refusing to recant his Christian faith] wasn't even mentioned."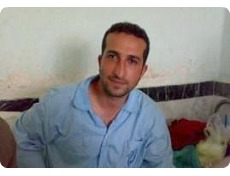 ~ Episcopal priest Father Keith Roderick and New York-based writer Ben Cohen, in their WSJ op-ed "The Religious Silence on Christian Persecution".
---
July 27, 2012
"The obliviousness of [John] Brennan and [James] Clapper to the essential nature of Hezbollah and the Muslim Brotherhood are symptoms of the overarching ignorance informing the Obama administration's approach to Middle Eastern realities."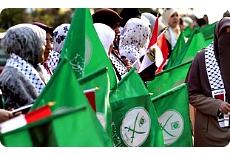 ~ Columnist Caroline B. Glick, in "Brotherhood's American defenders", on why the Obama administration has shunned potential allies, empowered enemies and gotten it wrong everywhere.
---
July 23, 2012
"In what can only be called a self-parody, the Security Council agreed on Friday to Russia's desire to extend the Annan mission [to Syria] for another 30 days. Ambassador Rice voted for this farce even though a day earlier the Russians had vetoed the latest watered-down U.S. resolution to impose economic sanctions against Assad. By the way, Ms. Rice is a leading candidate to be Secretary of State in a second Obama term—lest anyone think this Obama worldview would change."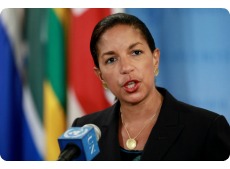 ~ From Wall Street Journal editorial entitled "Obama's Syrian Education." 
---
July 21, 2012
"The atrocity in Bulgaria is another reminder about the nature of the Iranian regime. The Islamic Republic was born through terror, starting with the 1979 hostage crisis at the U.S. Embassy in Tehran, and it has become the world's leading terror sponsor. ...Iran's killing of innocents will continue until the world decides to stop it."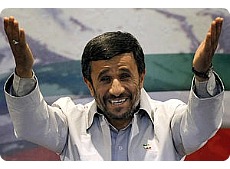 ~ From Wall Street Journal editorial, "Iran's War on Israel," on the suicide bombing that killed five Israeli tourists and a local bus driver in the Bulgarian coastal city of Burgas.
---
July 13, 2012
"The United Nations website tells us that there is something called the Open-ended Ad Hoc Working Group of the General Assembly on the Integrated and Coordinated Implementation of and Follow-up to the Major United Nations Conferences and Summits in the Economic and Social Fields. Who among us doesn't sleep better knowing the OAHWGGAICIFMUNCSESF is working for us?"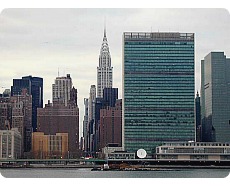 ~ Jonah Goldberg, editor-at-large of National Review Online, in "Tilting at the U.N. Windmill: Not everything the U.N. does is evil. Some of it is just incompetent."
---
July 8, 2012
"Arafat is still dead. True, he was once alive. I sat across from him in his Gaza office, for example. ...Western societies today are obsessed with searching everywhere for racism and hate speech. Well, the idea that the Jews murdered Arafat (rather than that Arafat spent most of his career murdering Jews) falls into that category. As for the specific claims in the Arafat case, they are easily disposed of... more here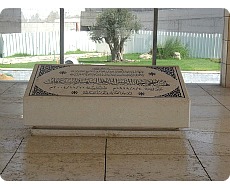 ~ Barry Rubin, writing in "Yasir Arafat Is Still Dead and We Know Who Really Did Him In," on the conspiracy theories surrounding Arafat's death.
---
July 4, 2012
"This Independence Day we note an unfortunately accelerating trend toward government dependence. This is tragically ironic in the land of the free, where the founders were brave enough to assert independence from the government of their day. ...This election year, unfortunately, we already hear more promises of what government can do for you. In the spirit of '76 we'd like to say, 'Enough already'."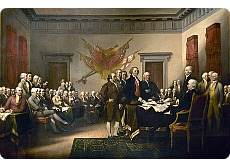 ~ Excerpt from Orange County Register editorial (here).
---
June 30, 2012
"Only in America does 'health' 'care' 'reform' begin with the hiring of 16,500 new IRS agents tasked with determining whether your insurance policy merits a fine. ...The U.S. Supreme Court is starting to look like Britain's National Health Service - you wait two years to get in, and then they tell you there's nothing wrong. And you can't get a second opinion."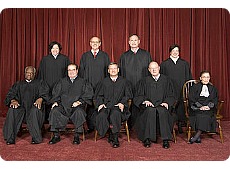 ~ Columnist Mark Steyn, writing in 'Constitutional Contortions,' on the Supreme Court's decision to uphold the new health care law (aka 'Obamacare').
---
June 21, 2012
"Not so long ago much of the world griped about an America that was too assertive, a 'hyperpower' that attempted to lead with too little deference to the desires of those attending the G-20 meeting today in Mexico. Well, congratulations. A world without U.S. leadership is arriving faster than even the French hoped. How do you like it?"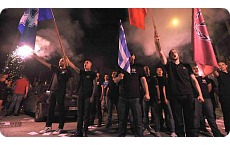 ~ From Wall Street Journal editorial "A Leaderless World," on how world disorder is increasing as American influence recedes.
---
June 13, 2012
"Although mention of Islamic terrorism should not serve to indict all Muslims, it is equally false to believe that Islamic terrorism is nonexistent. ...To pretend that Judaism, Christianity and Islam are all playing an equal role in the global terrorist network and the movement to undermine Western freedom from within does not constitute 'fairness.' Rather, it's flat-out false. What's fair is placing fault where it belongs. To do otherwise is not only foolhardy, it constitutes a national security threat."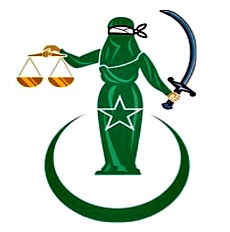 ~ Excerpt from article "Islamically Correct Counterterrorism," on how pressure tactics by CAIR (Council on American-Islamic Relations) work throughout the U.S. government.
---
June 3, 2012
"The Republican establishment sloughed [the 2006 and 2008] electoral thumpings off to the country's being 'war weary.' But the country has never been war weary – when we are threatened, we want the threats dealt with decisively. What we are is Islam weary. Americans are not predisposed against Muslims – in sharp contrast to mainstream Islam's animus toward the West. ...We are exhausted, though, from defending ourselves against Muslim mass-murderers while walking on eggshells for fear of offending tender Muslim sensibilities."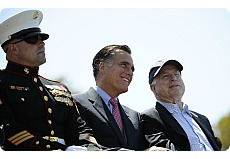 ~ Andrew McCarthy, on why Mitt Romney's support for Syrian "opposition groups" is misplaced. See 'Romney's Syria Problem.'
---
May 31, 2012
"What [Obama] knows and doesn't know is not just a reflection of his partial education, but the people he surrounds himself with and theirs. His awareness of the forces at play is shaped by his personality, in which he is not proactive, decisive, courageous. He can't take advantage of a crisis; he can only hope that if he's nice enough and preaches nonviolence (as in Egypt), it will go away."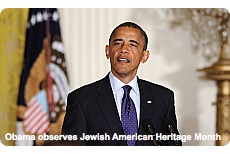 ~ Richard Landes, historian and professor at Boston University, on President Obama, and as quoted in article entitled "Don't Know Much About History" (here).
---
May 29, 2012
"At least in Libya, Mr. Obama eventually led from behind. In Syria, he's following from behind a United Nations that has become an accomplice of Bashar Assad."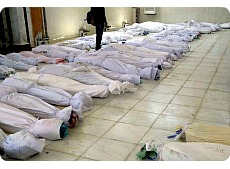 ~ From Wall Street Journal editorial "Syria's Srebrenica," on UN Security Council's complicity in the Houla massacre. More here...
---
May 23, 2012
"It's more and more difficult to write about the Islamist war against Western civilization. Not because there is too little to write, or because the fronts in that war are quiet. It's tough to do because fewer people seem to give a damn each week."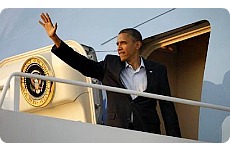 ~ Jed Babbin, Deputy Undersecretary of Defense under George H.W. Bush, writing about the secret to President Obama's "mastery" of foreign policy, i.e., push all the decisions Americans care about past Election Day.
---
May 20, 2012
"There is a pattern here in all these recent [foreign policy] missteps, one of hesitancy, moral confusion, and naïveté. To the extent that Obama knows history, it is a boilerplate one of European and American culpability. To the extent that he is interested in human nature, he holds a therapeutic belief that rhetoric and good intentions, not preparedness, resolve, and deterrence, impress rivals. To the extent that he understands geopolitics, it is of the juvenile multicultural sort, in which hostile nuclear powers, traditional enemies, and troublesome neutrals are either not much worse than or morally equivalent to long-standing allies and friends."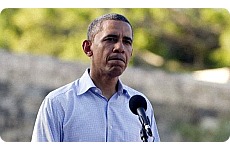 ~ Victor Davis Hanson, military historian, classicist, senior fellow at Hoover Institution, and nationally syndicated columnist, in "Obama's Undiplomacy."

---
May 10, 2012
"Allow me to be the first one not to congratulate you. Through exertions that – let's be honest – were probably less than heroic, most of you have spent the last few years getting inflated grades in useless subjects in order to obtain a debased degree. Now you're entering a lousy economy, courtesy of the very president whom you, as freshmen, voted for with such enthusiasm. Please spare us the self-pity about how tough it is to look for a job while living with your parents. They're the ones who spent a fortune on your education only to get you back – return-to-sender, forwarding address unknown."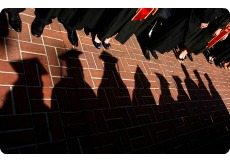 ~ WSJ columnist, Brett Stephens, in a letter to the Class of 2012 (read full letter here).  
---
May 8, 2012
"Some critics say the U.S. has shamed itself by not intervening aggressively on behalf of Syria's rebels and dissidents. They're wrong.  ...The [Obama] administration's unprecedented verbal and written sorties against the Assad regime have included some of the most powerful adjectives, adjectival intensifiers and adverbs ever aimed at an American foe. This campaign has helped Syrians understand, among other things, that the English language contains many synonyms for 'repulsive'."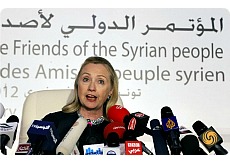 ~ Columnist Jeffrey Goldberg, writing in "Obama Hits Syria With Brutal Blast of Adverbs" (here).
---
April 27, 2012
"Well, I'd be delighted to have more of a debate on national security in this presidential campaign because I think Americans do understand that if you don't have a strong and assertive United States internationally, you cannot have sustained domestic prosperity over the long term. It's just not possible. I think Obama doesn't understand that connection. I think we can see it every day in his policies internationally."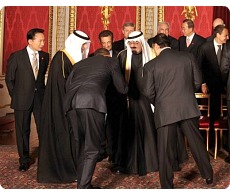 ~ Former U.N. Ambassador John Bolton, in an interview Thursday on Fox News' "On The Record."

---
April 17, 2012
"Should Iran be concerned? In June 2009, Mr. Obama warned, 'The clock is ticking,' saying Iran is developing a nuclear capability 'at a fairly rapid clip.' But he said that three years ago. Maybe this is one of those speeches he gives over and over again and hopes no one notices."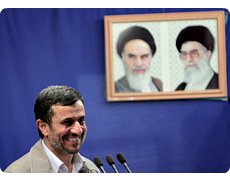 ~ From Washington Times editorial entitled "Obama gives Iran a freebie: You know there's trouble when Iranians come out of nuclear arms talks smiling," on Saturday's meeting of the permanent members of the UN Security Council plus Germany, and Iran. More here...
---
April 10, 2012
"We learn about Obama's views toward Israel not from campaign speeches, in which he soars with platitudes to raise money from the Jewish community, but when he is caught on an open mike with French president Sarkozy rudely ridiculing Israeli prime minister Netanyahu, or in a leak about snubbing the Israeli leader at the White House, or in a statement by the Palestinian... more here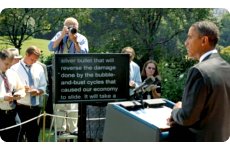 ~ Victor Davis Hanson, in "Obama off the Cuff," on seeing the real Obama when he strays from the teleprompter.
---
April 2, 2012
"It is a sad truth that the president has become the embodiment, and the instrument of our retreat from distant shores—and concerns. He trades away strategic American assets in the hope that the American people will not care or notice. On the face of it, he exudes a sublime confidence that the world could be held at bay—at least until November, past [his] last election."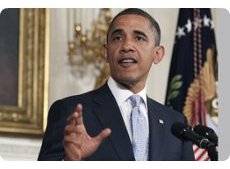 ~ Professor Fouad Ajami, in "Obama and the Eisenhower Standard."
---
March 30, 2012
"I never had an interest in being a mayor 'cause that's a real job. You have to produce. That's why I was able to be a senator for 36 years."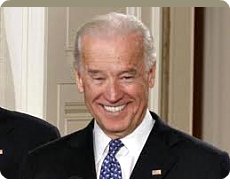 ~ Vice President Joe Biden, offering a frank assessment of his career while praising former Mayor Richard Daley at Democratic fundraiser in Chicago Thursday night.
---
March 23, 2012
"If it's me [who dies], too bad, I will go to Paradise. If it's you, too bad for you."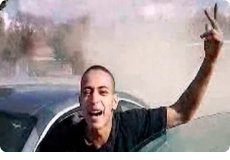 ~ French gunman Mohamed Merah, who killed three soldiers and three Jewish schoolchildren and a rabbi in France, telling negotiators he wanted to die "like a Mujahideen" and would not go to prison.
---
March 20, 2012
"As we sit in our comfort-laden abodes... as we seek other interests, we are not listening to the sounds emanating from the world around us. If you would listen carefully you would recognize the woeful sounds of America gasping for its very breath of life and its inner soul."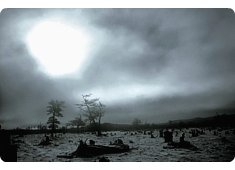 ~ Gerald R. Molen, Oscar-winning film producer, whose credits include "Rain Man," "Minority Report," "Twister," "Schindler's List" and "Jurassic Park," in an open letter addressed to My Fellow Patriots.
---
March 10, 2012
"I want to defeat our enemies and be done with them. I do not believe we owe it to them to rebuild their societies. The Marshall Plan is not the default model. Nation-building in Islamic lands does not make us safer...  Our security does not hinge on their freedom; it hinges on their knowing that we are not to be trifled with."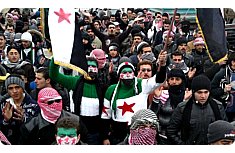 ~ Andrew C. McCarthy, former Federal Terrorism Prosecutor & Lead Prosecutor in 1993 WTC bombing case, in "Let Syria Be."
---
March 2, 2012
"I appreciate President Obama's desire to seem tough but so far it has only resulted in the expansion of radical Islamist dominance in the middle east. And please stop with the Osama Bin Laden line, US Navy SEALS double-tapped that rascal."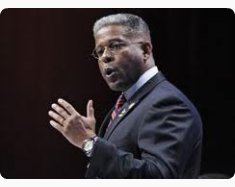 ~ Congressman Allen West, retired Army Lt. Colonel, on Pres. Obama constantly touting Bin Laden's death in speeches, including in the opening moments of his State of the Union and when he shot back "Ask Osama bin Laden" when asked in a news conference about his perceived timid foreign policy (story here). 
---
February 26, 2012
"Nothing but burning the White House can relieve the wound on us, the Muslims, caused by burning the Quran. Their apology can be accepted only by hanging their commanders; hanging their commanders means an apology."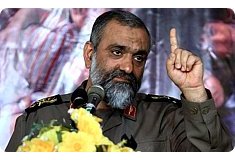 ~ Commander of Iran's Basij force, Brig. General Mohammad Reza Naqdi, on the burning of Qurans at a U.S. military base in Afghanistan (Al Arabiya)
---
February 25, 2012
"If, according to the president, we need to apologize to Muslims because we must accept that they have such an innate, extraordinary ardor for their religion that barbaric reactions to trivial slights are inevitable, then they should not be invited to enter a civilized country. At the very least, our immigration laws should exclude entry from Muslim-majority countries unless and until those countries expressly repeal repressive sharia laws..."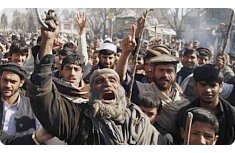 ~ Andrew C. McCarthy, on Afghan reaction to accidental Koran-burning (see "Why Apologize to Afghanistan?") 
---
February 20, 2012
 "U mad bro?"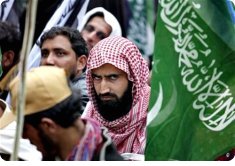 ~ Weaselzippers.com, on picture of protesters in Islamabad chanting 'Death To America' and demanding Holy War (story here).
---
February 9, 2012
"Israel must do all it can under the radar and combine that with paralyzing sanctions, but at the same time keep a reliable military option on the table with the willingness to use it if necessary. When the moment comes I don't know if we won't be alone, and for this reason Israel must also rely on itself."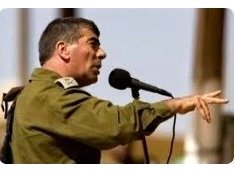 ~ Lt. General Gabi Ashkenazi, former Israel Defense Forces (IDF) Chief of Staff, on the threat of a nuclear Iran.
---
February 6, 2012
"We have been relentless in sending a message that it is time for Assad to go. ...This is not going to be a matter of if, it's going to be a matter of when [...and how many dead bodies later - NSR addition]."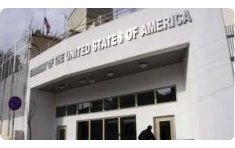 ~ President Obama, during an interview with NBC (see "US closes embassy in Syria, pulls out diplomats"). [Also, the definition of 'leading from behind'] 
---
January 23, 2012
"The Arab Spring is an unshackling of Islam, not an outbreak of fervor for freedom in the Western sense."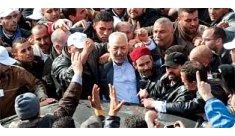 ~ Andrew C. McCarthy, writing in article "Islam Is Islam, And That's It" [here].
---
January 15, 2012
"We were meant to be monitoring a peace-keeping effort but instead watched people being killed, beaten up, and arrested by police, soldiers and militiamen."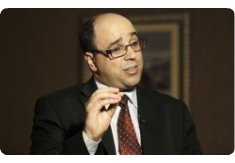 ~ Arab League observer, Anwar Malek, as he left the central Syrian city of Homs, after "overwhelming intimidation" and an assassination attempt on his life [story here].
---
January 13, 2012
"Unless you've been shot at by the Taliban, shut your mouth; war is hell. ...All these over-emotional pundits and armchair quarterbacks need to chill. Does anyone remember the two soldiers from the 101st Airborne Division who were beheaded and gutted in Iraq?"
~ Rep. Allen West, chastising "pundits" who've criticized Marines seen in a video urinating on the bodies of dead Taliban soldiers, while acknowledging that these Marines were wrong and should be punished.
---
January 10, 2012
"When we devils get together ... it's like they go crazy."
~ Venezuela's Hugo Chavez, upon welcoming Iran's Ahmadinejad to the presidential palace in Caracas, on Monday. For more, see "Beavis and Butt-Head Go Nuclear."
---
January 2, 2012
"Maybe once Sheikh Qaradawi finishes straightening out this Taliban thing, he can carve out some time between the 'destroy America' sermons and the 'kill all the Jews' sermons to help Obama reshape our Iran policy."
~ Andrew C. McCarthy, on Russia's announcement that it has "verified data showing there is no reliable evidence for the existence" of Iran's nuclear weapons program; and days after Obama administration turns to MB's Qaradawi to mediate negotiations between U.S. and Taliban.
---
December 30, 2011
"We declare solemnly and confidently that the foolish politicians around the world, including the puppet group in South Korea, should not expect any change from us."
~ Statement issued by North Korea's National Defense Commission on Friday after end of official mourning for Kim Jong Il.
---
December 20, 2011
"I am saddened to learn of the passing of my dear friend Kim Jong-Il. Our thoughts go out to his wife and 813 children. ...An extraordinary man, he did so much to spread compassion, wisdom and uranium throughout the world."
~ Official statement from his Excellency Admiral General Aladeen – Supreme Leader, All Triumphant General and Chief Opthamologist of People's Republic of Wadiya (aka Sacha Baron Cohen)
---
December 19, 2011
"Look, the Taliban per se is not our enemy."
~ U.S. Vice President Joseph [Foot-in-Mouth] Biden, in an interview with Newsweek last week.
---
December 7, 2011
"No government in the world kills its people, unless it's led by a crazy person."
~ One of the crazies, i.e., Syrian dictator Bashar al-Assad, in an interview aired Wednesday with Barbara Walters on ABC News.
---
December 1, 2011
"I try not to pat myself too much on the back, but this administration has done more for the security of the state of Israel than any previous administration." 
~ President Barack Obama, speaking to Jewish donors at a fundraiser at the Manhattan home of Jack Rosen, chairman of the American Jewish Congress.
---
November 20, 2011
"When you conjure up the word 'settlement,' you think about the Old West, pioneers and all that. It is really more like a development, that is all it is. Settlement is the wrong word to use. If you want to describe it to Americans, it is really a development."
 ~ Mayor of Miami-Dade County, Carlos Gimenez, after visiting Israeli "settlement" Efrat, in the West Bank, during a six-day visit to Israel with four other mayors of large U.S. cities.
---
November 7, 2011
"The further I got away from the Beltway, the more accurate information I got."
~ Former SEAL Team Six commander, Chuck Pfarrer, on his new book 'Seal Target Geronimo,' which raises questions about the official story of Osama bin Laden's takedown.
---
September 26, 2011
"If I wanted to improve Israeli hasbara [advocacy], I would buy media outlets around the world and have Erdogan talk from morning until night."
~ Israeli FM on Turkish PM's accusations against Israel in media interviews during UN General Assembly week in NY.
Notable Quotables

"Mr. Netanyahu is one of the most media-savvy politicians on the planet. On Friday he appeared live via video link on 'Real Time with Bill Maher,' taking the host's alternately sardonic and serious line of questioning with gazelle-like alacrity."

~  Anthony Grant, jourrnalist who has written for many major newspapers and worked in television at Paris and Tel Aviv, interviewing former PM Benjamin Netanyahu on Monday, at the outset of Mr. Netanyahu's new book (more here).