Archives

AND MORE...


Sanctions: The Farce
_____________________


Yes, We Can (Then Again...)
_____________________


Iran Triples Its Capacity
_____________________


Yes, You Can!
_____________________
March 20, 2012
U.S. Grants Exemptions From Iran Sanctions
These accommodations, waivers and reprieves of sanctions against Iran are very nice (see below). Problem is they defeat the whole purpose of having sanctions!
So before we lose sight of the big picture and get wrapped up in legal definitions (e.g., who deserves an exemption; who's met the "significantly reduce" threshold under U.S. law; what constitutes a significant reduction; what is full compliance; what is partial compliance, etcetera.), keep in mind the purpose of imposing sanctions against Iran was to STOP it from attaining nuclear weapons.
While we, and the rest of the world (actually, only part of the rest of the world) are dancing the squeeze Iran conga, Iran is moving full speed ahead towards achieving its goals.
Reuters | March 20, 2012
U.S. Exempts Japan, 10 EU Nations From Iran Sanctions
By Arshad Mohammed & Andrew Quinn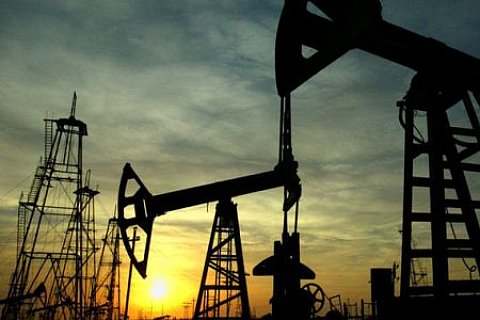 Photo courtesy: presstv.com
(Reuters) - Japan and 10 European Union nations will be spared severe U.S. financial sanctions because they have significantly reduced purchases of Iranian crude oil, the U.S. State Department said on Tuesday.
The decision is a victory for the 11 countries, whose banks have been given a six-month reprieve from the threat of being cut off from the U.S. financial system under new sanctions designed to pressure Iran over its nuclear program.
The EU nations, which had already decided to stop buying Iranian oil, include Belgium, Britain, the Czech Republic, France, Germany, Greece, Italy, the Netherlands, Poland and Spain, Secretary of State Hillary Clinton said in a statement.
The list did not, however, include China and India, Iran's top two crude oil importers, nor U.S. allies South Korea and Turkey, which are among the top 10 consumers of Iranian oil.
A senior U.S. official declined to say what these nations must do to meet the "significantly reduce" threshold under U.S. law to be exempted from sanctions.
However, the official hinted that Japan's 15-22 percent cut in the second half of 2011 according to published sources might be a signpost for others, noting that it had achieved this while recovering from an earthquake and nuclear power disaster.
"Even after that tragedy, depending on the data source, they reduced on seasonally adjusted terms between 15 and 22 percent," he said. "That gives some indication of what a particular country was able to do in a situation of hardship."
"We look forward to countries that are importers of Iranian crude oil to come back to us looking at the Japan example, the European Union example, and to indicate ... what they believe that they are able to do," he added
JAPANESE CUTS MAY BE KEY
The United States has gradually tightened sanctions because of Iran's failure to answer questions about its nuclear program, which Washington and its allies suspect is a cover to develop nuclear weapons. Iran says it is solely to generate power.
Mark Dubowitz, an advocate for tougher sanctions on Iran and the head of the Foundation for Defence of Democracies, said Japan's example was likely to be significant.
"The key number will be what Japan agreed to," he said. "This will be the number that other countries will have to meet or otherwise make the case to the administration why their energy circumstances demand a lower reduction."
Ray Takeyh, an Iran expert at the Council on Foreign Relations think tank, said the exemptions for Japan and the European Union were predictable because they had done the most to cut their imports of Iranian crude. "Japan has taken action in looking for alternative suppliers, while India and China have not demonstrated that they are in compliance with the sanctions," Takeyh said.
Under the 2012 National Defense Authorization Act, U.S. President Barack Obama has the ability to impose financial sanctions on foreign banks that carry out financial transactions with Iran's central bank "for the purchase of petroleum or petroleum products from Iran" if several conditions are met.
However, the law gives Obama an explicit exemption under which he can choose not to apply sanctions if he determines that the country with primary jurisdiction over the bank has "significantly reduced" its volume of crude oil purchases.
The exemptions apply for 180 days and can be renewed every six months thereafter.
"The actions taken by these countries were not easy. They had to rethink their energy needs at a critical time for the world economy and quickly begin to find alternatives to Iranian oil," Clinton said in her statement.
"We commend these countries for their actions and urge other nations that import oil from Iran to follow their example."
Under U.S. law, the sanctions cannot be imposed before June 28, giving countries time to adjust. And even if they do not cut their Iranian oil imports, the law gives Obama broad "waiver" authority under which he may waive sanctions if he determines it "is in the national security interest of the United States."
Original article here.
We welcome your comments, but please comply with our
Comment Rules.
You must be registered and logged in to leave a comment. Comments will display your Username and location.
Log In »
Notable Quotables

"Mr. Netanyahu is one of the most media-savvy politicians on the planet. On Friday he appeared live via video link on 'Real Time with Bill Maher,' taking the host's alternately sardonic and serious line of questioning with gazelle-like alacrity."

~  Anthony Grant, jourrnalist who has written for many major newspapers and worked in television at Paris and Tel Aviv, interviewing former PM Benjamin Netanyahu on Monday, at the outset of Mr. Netanyahu's new book (more here).