Archives
AND MORE...


Whitewashing Campaign
____________________


FBI Warns Of New Threat
_____________________


Athens Burning
_____________________


"Kissing Assad's Ass"
_____________________
February 15, 2012
Selective Secrecy
Activists in Tennessee are asking about a taxpayer-sponsored terror training conference scheduled for later this month, as federal and state agencies have enacted a high level of secrecy regarding the two-day event and its scheduled speakers (see below).
Why the secrecy? Could it be because our federal and state agencies have a nasty habit of partnering with organizations and individuals who've been identified (by federal prosecutors) as supporters or front groups for terrorist organizations/ activities overseas?
But political-correctness and ignorance have been the underpinnings of our war against...shhhh... RADICAL ISLAM (or whatever else you want to call that aspect of Islam which calls for the killing or subjugation of "infidels," and "apostates," for years now, so why bother hiding it?
The overwhelming majority of the public today is either apathetic (if it's not related to their pocketbook); ignorant, in many cases willfully so; or can't be bothered to read anything longer than 140 characters. As for the well-informed, i.e., those who actually have a clue, well, let's just say that being knowledgable doesn't necessarily mean having the cajones to speak up or do anything about it....
All of which simply means that we, indeed all of Western civilization, are being led by the nose like sheep to the slaughter. And Robert Maynard Hutchins was right when he said: "The death of democracy is not likely to be an assassination from ambush. It will be a slow extinction from apathy, indifference, and undernourishment."
PJMedia.com  |  February 15, 2012
Secrecy Surrounds Conference to Train Cops on 'Political Violence'
The government won't speak about the mysterious American Muslim Advisory Council.
by Patrick Poole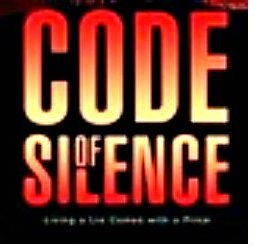 Activists in Tennessee are asking about a taxpayer-sponsored terror training conference scheduled for later this month, as federal and state agencies have enacted a high level of secrecy regarding the two-day event and its scheduled speakers.
The terrorism conference is being sponsored by the Middle Tennessee U.S. Attorney's Office and the Nashville Joint Terrorism Task Force, and is being held at the offices of the Tennessee Bureau of Investigation on February 27 and 28. Additional partners include the FBI's Continuing Education and Professional Development Unit, the Tennessee Office of Homeland Security, the Combating Terrorism Center at West Point, and the American Muslim Advisory Council.
According to a flyer sent to federal and state law enforcement agencies:
Topics include: Introduction to Political Violence, Origins of Islam, Frameworks for Understanding Global Jihad, Radicalization, Regional Hot spots, Domestic Case Studies, Countering Violent Extremism, The Internet, Social Media, and Investigations Online.
Despite inquiries by PJ Media in recent weeks, the conference organizers have refused to provide any details about who will be instructing law enforcement officials on these issues.
Last week I requested a copy of the agenda and speakers for the conference from the U.S. Attorney's contact listed on the conference flyer. This past Monday I received a response from David Boling, the U.S. Attorney's public information officer:
Your request for the documents referenced below was forwarded to me for disposition. This training conference is not open to the public, therefore you would need to file a FOIA request for this information.
It is unclear what the event being closed to the public has anything to do with providing the information I requested, especially since it appears that two private outside organizations will be directly involved in providing the training.
Perhaps the presence and agendas of these outside organizations are why these government agencies are stonewalling requests for information. Mystery surrounds one of the private partner organizations for the terrorism training — the American Muslim Advisory Council — which is listed on the event flyer as a partner in the conference.
I asked Jennifer Donnals, communications director for the Tennessee Department of Safety and Homeland Security, for information related to the American Muslim Advisory Council. She replied:
The American Muslim Advisory Council is a private organization. You will need to contact the organization to get the names of its members.
However, the Tennessee Secretary of State's office has no registration information for any such organization. Whey I asked for a contact for the organization, Ms. Donnals provided a cell phone number and no contact name.
So: none of the federal or state agencies are willing to provide any information about an organization that has partnered with these agencies for the upcoming conference, and presumably will be helping to provide some of the training.
One reason that local activists are concerned about who will be brought in to train law enforcement officials is the ongoing practice of federal and state agencies partnering with organizations and individuals that have been identified by federal prosecutors as conspiring to support overseas terrorist organizations. The federal judge who presided over the Holy Land Foundation trial — the largest terrorism financing trial in American history — expounded in a sealed court filing about such terror support activity by some of the most prominent Islamic organizations in the country. Some of the same organizations have been advising the White House, the FBI, the Department of Justice, and the Department of Homeland Security on their policies for addressing "violent extremism".
As I reported exclusively here at PJ Media back in November, Congress included language in the most recent budget continuing resolution to require the FBI to report ongoing contacts with such organizations in an effort to force the FBI to follow its own announced policies in this regard.
However, that hasn't stopped the White House from pushing ongoing engagement with some of these same organizations, despite criticism directed at similar state-appointed Muslim advisory councils for including leaders of terror-tied organizations.
If anything, the shroud of secrecy that Tennessee officials are exhibiting with respect to this upcoming terrorism conference is raising questions that need to be answered.
Patrick Poole is a national security and terrorism correspondent for PJMedia.
Original posting here.
We welcome your comments, but please comply with our
Comment Rules.
You must be registered and logged in to leave a comment. Comments will display your Username and location.
Log In »
Notable Quotables

"Obviously, if Iran has nuclear weapons, it's very bad news for basically everyone. It's very bad news for Israel, clearly, but it's also very bad news for America. You do not contain an Islamist bomb, you prevent it."

~  Former Israeli prime minister Benjamin Netanyahu, telling Congress in a special Congressional virtual mission on Thursday (more here).