November 18, 2011
Holy Nukes
Iran says it is enriching uranium only as fuel for nuclear power plants, not nuclear weapons, which begs the question: Why all the religious fervor over powering up a few light bulbs?
Ever seen the Pope, for example, holding mass rallies or getting all hot and bothered over a bunch of new Con Ed plants?
Ponder these pictures: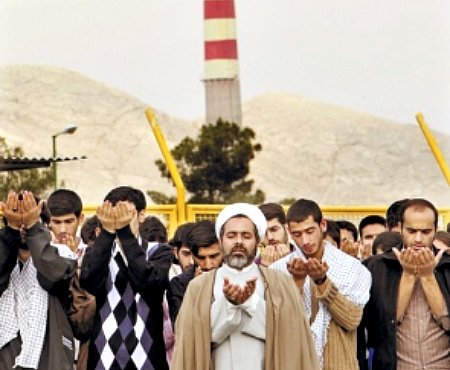 Iranian students praying at Isfahan nuclear plant. Photo by: AFP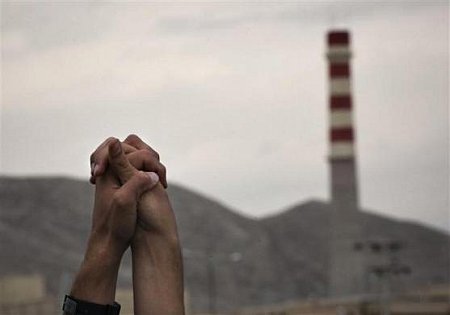 Iranian students hold up their hands as a sign of unity as they form a human chain
around the Uranium Conversion Facility (UCF) to show their support for Iran's
nuclear program in Isfahan, 450 km (280 miles) south of Tehran November 15,
2011. REUTERS/Morteza Nikoubazl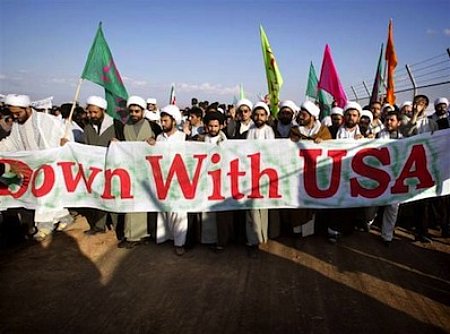 Iranian clerics carry a banner as they arrive to create a human chain around the
Natanz uranium enrichment facility during a rally to show support for Iran's nuclear
program, in Natanz, 350km (217 miles) south of the capital Tehran, November 18,
2005. REUTERS/Morteza Nikoubazl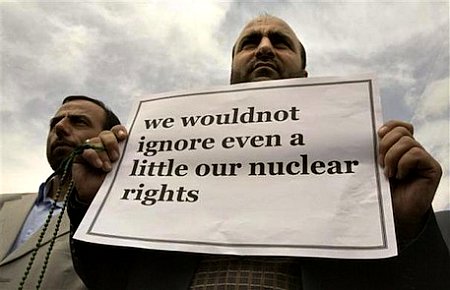 An Iranian man holds a placard as he stands in front of Iran's Atomic Energy
Organization in Tehran during a rally to mark the country's national day of nuclear
technology April 9, 2007. REUTERS/Raheb Homavandi

We welcome your comments, but please comply with our
Comment Rules.
You must be registered and logged in to leave a comment. Comments will display your Username and location.
Log In »
Notable Quotables

"Don't threaten us with cutting off your aid. It will not work. I am not a Jew with trembling knees. I am a proud Jew with 3,700 years of civilized history. Nobody came to our aid when we were dying in the gas chambers and ovens. Nobody came to our aid when we were striving to create our country. We paid for it. We fought for it. We died for it. We will stand by our principles. We will defend them. And, when necessary, we will die for them again, with or without your aid."

~  Israeli PM Menachem Begin, in June 1982 at height of Lebanon War, responding to then Senator Joe Biden in front of Senate Foreign Relations Committee, after Biden had attacked Israeli settlements in Judea and Samaria and threatened to cut economic aid to Israel (more here).