October 8, 2006
Attack Of The Screaming Banshees
Let's hear three cheers for freedom of speech and open-minded liberals, and six cheers for the so-called Religion of Peace!
At least the students in Galway (Ireland) left the hall when they were told, and the speaker was able to continue. At Columbia University in NY, the "security guards" just stood and watched last week, as a mob of screaming banshees stampeded the stage.
Ynet News  |  October 8, 2006
Ireland: Pro-Palestinian Protesters Attack Israeli Ambassador
Dozens of enraged demonstrators attack Zion Evrony's car after university lecture. Ambassador: I intend to continue to speak everywhere
By Itamar Eichner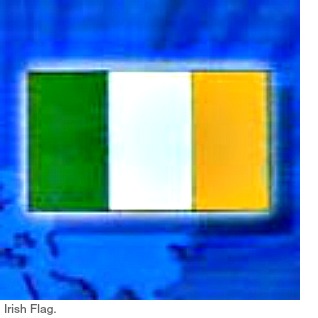 Dozens of enraged pro-Palestinian protestors attacked Israel's ambassador to Ireland this weekend as he was leaving a university in the city of Galway.
Dr. Zion Evrony, speaking at an open lecture organized by the law school, was first greeted with dozens of shouting protestors waving Palestinian flags. During the speech 20 students attempted to "blow up" the lecture by using an agreed signal and suddenly shouting and waving signs and flags. The protestors were asked to leave the hall.
After the speech and Q & A portion of the 90 minute lecture were over the ambassador exited the hall surrounded by police officers. However as he was leaving the campus grounds several dozen angry protestors attacked his vehicle, pounding their fists against the car and climbing onto the car. No one was arrested.
During the visit to Galway, the third largest city in Ireland, the ambassador met with the mayor and president of the university and was also interviewed at a local radio station.
On Saturday night, Dr. Evrony spoke with Yedioth Ahronoth, saying that "despite the incident I intend to continue to speak everywhere. It is important that Israel's voice be head and its position clarified.
Original article here.
We welcome your comments, but please comply with our
Comment Rules.
You must be registered and logged in to leave a comment. Comments will display your Username and location.
Log In »
Notable Quotables

"If I get to the point where there is a judgment that says, 'You must say you hate Israel and the Jews', I would rather cease to be Chief Justice."

~ Chief Justice of South Africa since 2011, Mogoeng Mogoeng, comes under sustained attack from his country's powerful pro-Palestinian lobby for his declaration of support for the State of Israel (more here).