Archives
AND MORE...


The Wonders of Green Energy
____________________


Good Guys-Bad Guys
____________________


R-E-S-P-E-C-T
____________________


Spies Caught
____________________ 
December 11, 2011
Question of the Day
Would you sit at any table, much less the negotiating table with any of these guys (see photos below)?
Bonus question: Do you think Hillary Clinton or Leon Panetta sat down with these folk, before they scolded Israel to "get to the damn [negotiating] table?"
Also, see today's news re Hamas setting up bases in Sinai, here.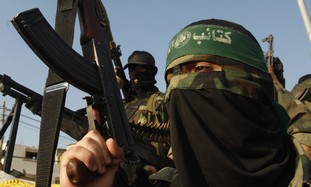 Hamas sets up rocket production line in Sinai Photo by:
Ibraheem Abu Mustafa / Reuters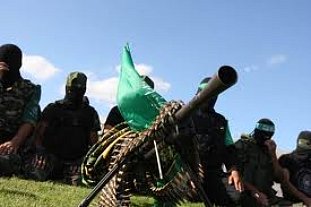 Fighters from Ezzedine al-Qassam Brigades, the armed
wing of Hamas. Photo: wn.com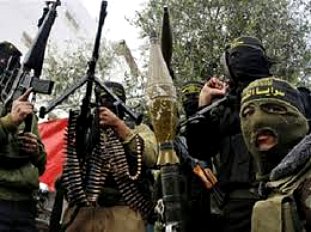 Palestinian militants hold their weapons during an Islamic
Jihad rally. Photo: NY DailyNews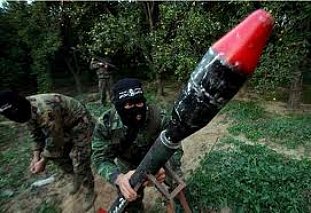 Hamas rockets. Photo: jpost.com
We welcome your comments, but please comply with our
Comment Rules.
You must be registered and logged in to leave a comment. Comments will display your Username and location.
Log In »
Notable Quotables

"Don't threaten us with cutting off your aid. It will not work. I am not a Jew with trembling knees. I am a proud Jew with 3,700 years of civilized history. Nobody came to our aid when we were dying in the gas chambers and ovens. Nobody came to our aid when we were striving to create our country. We paid for it. We fought for it. We died for it. We will stand by our principles. We will defend them. And, when necessary, we will die for them again, with or without your aid."

~  Israeli PM Menachem Begin, in June 1982 at height of Lebanon War, responding to then Senator Joe Biden in front of Senate Foreign Relations Committee, after Biden had attacked Israeli settlements in Judea and Samaria and threatened to cut economic aid to Israel (more here).