April 25, 2011
The Eleventh Plague
Looks like Iran has been hit by another computer virus (see below).
Gholamreza Jalali, Iran's commander of civil defense, urged his government to take action against the enemies who, he said, were waging cyber war on Iran, adding that "[p]erhaps the Foreign Ministry had overlooked the options to legally pursue the case."
Legally pursue the case?! Where, and under what law? The Terrorist Tribunals at Bushehr, under the Persian Code of Genocide?!
In light of the Passover season, we think the Golem, er, Gholam(reza) may want to read up on the Ten Plagues, 'cause it looks like God is workin' on the 11th one....


The Jerusalem Post | April 25, 2011
After Stuxnet: Iran Says It's Discovered 2nd Cyber Attack
By Reuters
Official says new virus, "Stars," is being investigated; virus' target isn't revealed; official warns that Stuxnet still poses a risk.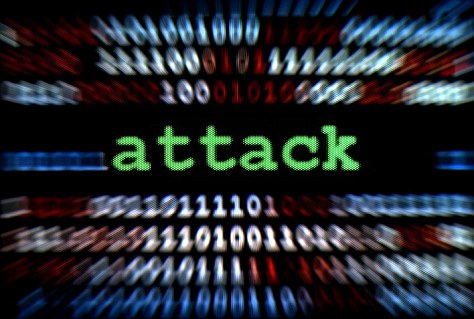 Courtesy: Dailymail.co.uk
TEHRAN - Iran has been targeted by a second computer virus in a "cyber war" waged by its enemies, its commander of civil defense said on Monday.
Gholamreza Jalali told the semi-official Mehr news agency that the new virus, called "Stars", was being investigated by experts. Last year, Iran revealed that its computers were attacked by the Stuxnet worm, which attack the Bushehr nuclear reactor.
"Fortunately, our young experts have been able to discover this virus and the Stars virus is now in the laboratory for more investigations," Jalali was quoted as saying. He did not specify the target of Stars or its intended impact.
"The particular characteristics of the Stars virus have been discovered," Jalali said. "The virus is congruous and harmonious with the [computer] system and in the initial phase it does minor damage and might be mistaken for some executive files of government organizations."
Jalali warned that the Stuxnet worm, discovered in computers at Iran's Bushehr nuclear reactor last year, still posed a potential risk. Some experts described it as the world's first "guided cyber missile", aimed at Iran's atomic program.
Iranian officials said they had neutralized Stuxnet before it did the intended damage to its nuclear facilities. They blamed Israel and the United States -- which believe Iran is seeking nuclear weapons -- for the virus.
'Stuxnet virus is still a risk'
The existence of Stuxnet became public knowledge around the time that Iran began loading fuel into Bushehr, its first nuclear reactor, last August. Iran said in September that staff computers at Bushehr had been hit but that the plant itself was unharmed.
Bushehr is still not operational, having missed several start-up deadlines. This has prompted speculation that Stuxnet damaged the plant, something Iran denies.
Officials have said the virus could have posed a major risk had it not been discovered and dealt with before any major damage was done.
Some defense analysts say the main target was more likely to be Iran's uranium enrichment program. Enrichment creates fuel for nuclear power plants or, if pursued to a much higher degree, can provide material for an atomic bomb.
Jalali said Stuxnet might still pose a risk. "We should know that fighting the Stuxnet virus does not mean the threat has been completely tackled, because viruses have a certain life span and they might continue their activities in another way."
He urged the government to take action against the enemies he said were waging cyber war on Iran.
"Perhaps the Foreign Ministry had overlooked the options to legally pursue the case, and it seems our diplomatic apparatus should pay more attention to follow up the cyber wars staged against Iran," Jalali said.
Original article here.
We welcome your comments, but please comply with our
Comment Rules.
You must be registered and logged in to leave a comment. Comments will display your Username and location.
Log In »
Notable Quotables

"Mr. Netanyahu is one of the most media-savvy politicians on the planet. On Friday he appeared live via video link on 'Real Time with Bill Maher,' taking the host's alternately sardonic and serious line of questioning with gazelle-like alacrity."

~  Anthony Grant, jourrnalist who has written for many major newspapers and worked in television at Paris and Tel Aviv, interviewing former PM Benjamin Netanyahu on Monday, at the outset of Mr. Netanyahu's new book (more here).