Straight-Talk
July 12, 2017
You gotta love the New York Post. Its covers (aka front pages) and headlines are things we might think, but not say aloud in polite company.
Comrade Bill de Blasio's recent trip to Hamburg, Germany – the day after an NYPD officer and mother of three was assassinated – to join "protestors" (aka Anarchists and Leftists) wreaking havoc at the G-20, has angered many New Yorkers and people throughout the country.
Below are the New York Post cover pages from the last few days: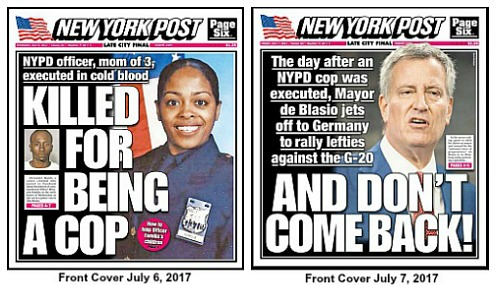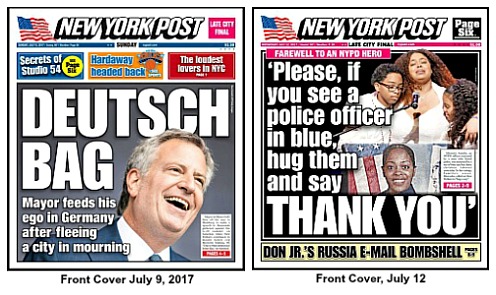 Notable Quotables

"The damage to the reputation of the United States is indescribable. We are now seen, and will be seen for many years, as an unreliable partner in any multinational agreement or operation. Trust in the United States is irreparably damaged."

~  From Open Letter penned three days ago, by nearly 90 retired US generals and admirals to Sec of Defense Lloyd Austin and Chairman of Joint Chiefs of Staff Gen Mark Milley, calling on them to resign from their positions over their handling of US withdrawal from Afghanistan (more here).