Straight-Talk
March 7, 2008
And the real difference is?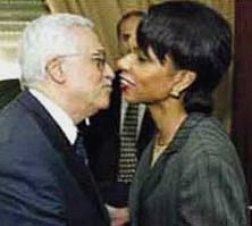 Secretary of State Condoleezza Rice and
Palestinian President Mahmoud Abbas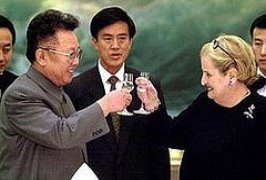 Secretary of State Madeline Albright and
North Korea's Kim Jong Il
[Posted by R.S.]
Notable Quotables

"[Rashida] Tlaib and her antisemitic colleagues are successfully seizing control over the Democratic Party because their fake history, fake facts, and fake news about Jews jibe with the general progressive preference for ideological purity over objective reality; and for revolutionary goals and victim narratives over truth, norms, and law."

~ Caroline Glick, world-renowned journalist, on why Democratic congressional leaders are rushing to defend Rep. Rashida Tlaib (D-MI) for inventing a bigoted, alternative, antisemitic history of the Holocaust (more here).