Straight-Talk
March 7, 2008
And the real difference is?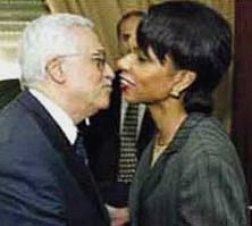 Secretary of State Condoleezza Rice and
Palestinian President Mahmoud Abbas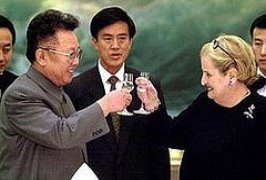 Secretary of State Madeline Albright and
North Korea's Kim Jong Il
[Posted by R.S.]
Notable Quotables

"There's much to be thankful for about how things ended last week in Texas, and about the outpouring of love and support, across faiths, for a little Jewish community. But the wise counsel for Jews is to be grateful for last week's good luck, while taking it as a warning that our luck in America may run out."

~  Bret Stephens, prolific journalist, author and op-ed writer, in "What an Antisemite's Fantasy Says About Jewish Reality" (more here).