Straight-Talk
March 7, 2008
And the real difference is?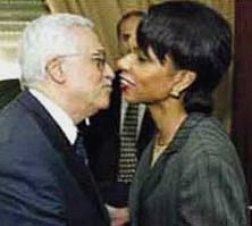 Secretary of State Condoleezza Rice and
Palestinian President Mahmoud Abbas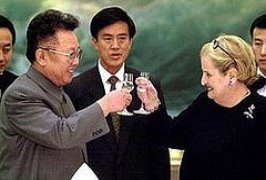 Secretary of State Madeline Albright and
North Korea's Kim Jong Il
[Posted by R.S.]
Notable Quotables

"It was the Palestinian mob that prevented Abu Akleh's funeral from progressing to the church by hearse as the family had wanted. It was the mob that took the body without authorization, which forced Israeli Police to intervene with force to have them return the body to the hospital. Once returned, the body was transported to the church in the hearse under Israeli protection according to plan."

~  Itamar Marcus, Founder and Director of Palestinian Media Watch, on the hijacking of Shireen Abu Akleh's funeral (more here).