Straight-Talk
July 16, 2013
Actually, this should be Question of the Day:
The President of the US and his Attorney General were unaware of Benghazi, IRS, Fast & Furious and other FEDERAL debacles, yet feel compelled today to stick their noses in a STATE case, i.e., Florida's George Zimmerman trial. What's wrong with this picture?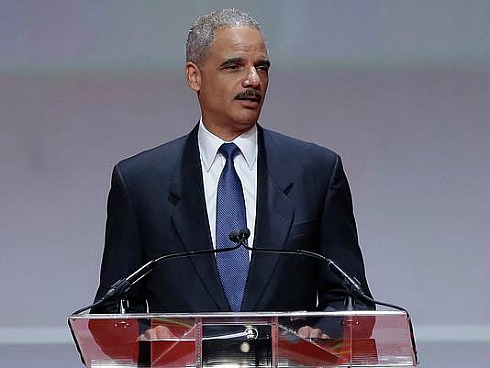 Attorney General Eric Holder speaks at the Delta Sigma Thetas Social Action luncheon in Washington on Monday. Pablo Martinez Monsivais / Associated Press
[Posted by R.S.]
Notable Quotables

"The damage to the reputation of the United States is indescribable. We are now seen, and will be seen for many years, as an unreliable partner in any multinational agreement or operation. Trust in the United States is irreparably damaged."

~  From Open Letter penned three days ago, by nearly 90 retired US generals and admirals to Sec of Defense Lloyd Austin and Chairman of Joint Chiefs of Staff Gen Mark Milley, calling on them to resign from their positions over their handling of US withdrawal from Afghanistan (more here).