Straight-Talk
July 16, 2013
Actually, this should be Question of the Day:
The President of the US and his Attorney General were unaware of Benghazi, IRS, Fast & Furious and other FEDERAL debacles, yet feel compelled today to stick their noses in a STATE case, i.e., Florida's George Zimmerman trial. What's wrong with this picture?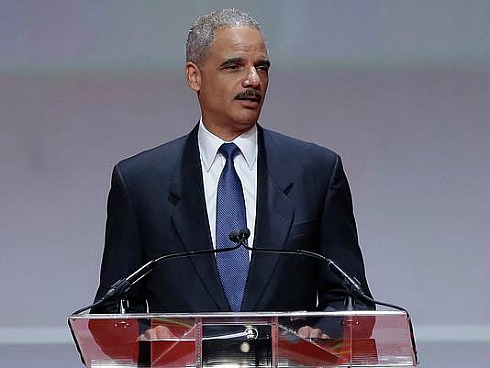 Attorney General Eric Holder speaks at the Delta Sigma Thetas Social Action luncheon in Washington on Monday. Pablo Martinez Monsivais / Associated Press
[Posted by R.S.]
Notable Quotables

"According to the mullahs in Tehran, we are 'the Great Satan,' lord of the underworld, master of the raging inferno. So, I might imagine they would take me seriously when I assure them today: If you cross us, our allies, or our partners; if you harm our citizens; if you continue to lie, cheat and deceive, yes, there will indeed be hell to pay."

~ US National Security Adviser John Bolton, in a keynote address at the United Against Nuclear Iran annual summit on Tuesday, after a top military official in Iran warned the US and Israel on Monday that there would be a "devastating" response to the parade attack (more here).