Straight-Talk
July 16, 2013
Actually, this should be Question of the Day:
The President of the US and his Attorney General were unaware of Benghazi, IRS, Fast & Furious and other FEDERAL debacles, yet feel compelled today to stick their noses in a STATE case, i.e., Florida's George Zimmerman trial. What's wrong with this picture?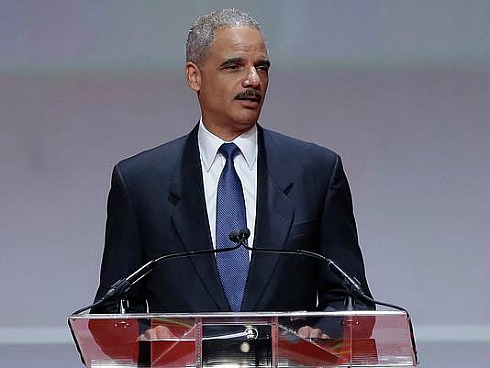 Attorney General Eric Holder speaks at the Delta Sigma Thetas Social Action luncheon in Washington on Monday. Pablo Martinez Monsivais / Associated Press
[Posted by R.S.]
Notable Quotables

"Here, in the United States, we are alarmed by new calls to adopt socialism in our country. America was founded on liberty and independence -- not government coercion, domination and control. We are born free, and we will stay free. Tonight, we renew our resolve that America will never be a socialist country."

~ President Donald Trump, in his State of the Union address on February 5, 2019 (more here).