Straight-Talk
June 25, 2010
Israeli Prime Minister Benjamin Netanyahu on Wednesday called on human rights activists who participate in Gaza-bound flotillas, to sail to Teheran instead, where real human rights violations exist.
All aboard?!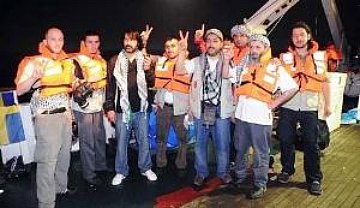 More here (if you need more...)
[Posted by R.S.]
Notable Quotables

An ancient Mikveh (Jewish ritual bath) dated to the time of the second temple was unveiled in Jerusalem during archaeological excavating near the Western Wall. 

~  Michal Hever, Hebrew University. On Twitter.