Straight-Talk
June 25, 2010
Israeli Prime Minister Benjamin Netanyahu on Wednesday called on human rights activists who participate in Gaza-bound flotillas, to sail to Teheran instead, where real human rights violations exist.
All aboard?!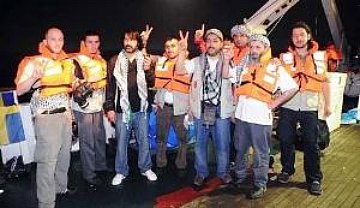 More here (if you need more...)
[Posted by R.S.]
Notable Quotables

"There's much to be thankful for about how things ended last week in Texas, and about the outpouring of love and support, across faiths, for a little Jewish community. But the wise counsel for Jews is to be grateful for last week's good luck, while taking it as a warning that our luck in America may run out."

~  Bret Stephens, prolific journalist, author and op-ed writer, in "What an Antisemite's Fantasy Says About Jewish Reality" (more here).