Straight-Talk
March 30, 2016
Despite constant condemnations by the UN Human Rights Council (see chart below) – i.e., one of the more despicable agencies of a despicable global organization – Israel soldiers on with its "legendary" Israeli medical unit. So turn up the volume and enjoy the amazing video below.
h/t The Captain.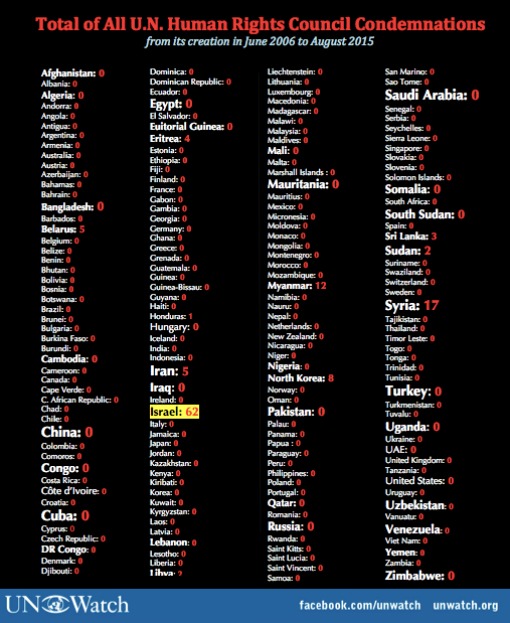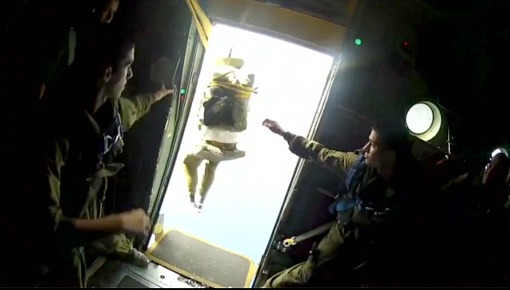 Snapshot

A Full Screen version of this video can be seen HERE.

March 8, 2016
Below is a snapshot of a front yard sign circulated on Twitter.
Regardless of one's politics, one has to admit Americans have a sense of humor: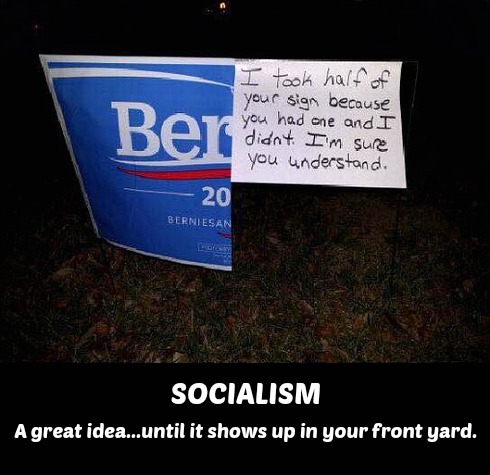 March 4, 2016
"I'm gonna go play with my 'small loan' of a million dollars."
Kids react to Donald Trump...and say the darndest things.
Enjoy.
Notable Quotables

"Don't threaten us with cutting off your aid. It will not work. I am not a Jew with trembling knees. I am a proud Jew with 3,700 years of civilized history. Nobody came to our aid when we were dying in the gas chambers and ovens. Nobody came to our aid when we were striving to create our country. We paid for it. We fought for it. We died for it. We will stand by our principles. We will defend them. And, when necessary, we will die for them again, with or without your aid."

~  Israeli PM Menachem Begin, in June 1982 at height of Lebanon War, responding to then Senator Joe Biden in front of Senate Foreign Relations Committee, after Biden had attacked Israeli settlements in Judea and Samaria and threatened to cut economic aid to Israel (more here).