Straight-Talk
July 12, 2017
You gotta love the New York Post. Its covers (aka front pages) and headlines are things we might think, but not say aloud in polite company.
Comrade Bill de Blasio's recent trip to Hamburg, Germany – the day after an NYPD officer and mother of three was assassinated – to join "protestors" (aka Anarchists and Leftists) wreaking havoc at the G-20, has angered many New Yorkers and people throughout the country.
Below are the New York Post cover pages from the last few days: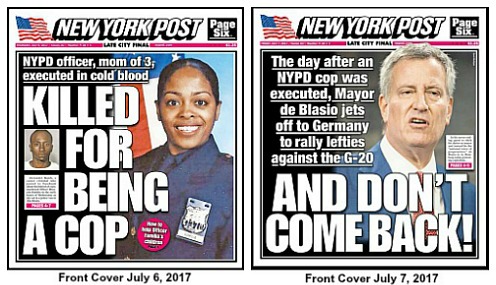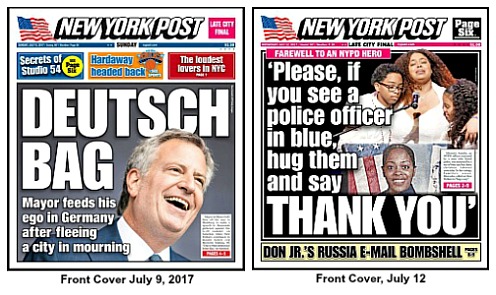 Notable Quotables

"As I have said many times, the Iran deal was one of the worst and most one-sided transactions the United States has ever entered into."

~ President Trump, during a speech at the White House on Friday, where he announced he would not recertify the Iran deal (more here).