Straight-Talk
July 16, 2013
Actually, this should be Question of the Day:
The President of the US and his Attorney General were unaware of Benghazi, IRS, Fast & Furious and other FEDERAL debacles, yet feel compelled today to stick their noses in a STATE case, i.e., Florida's George Zimmerman trial. What's wrong with this picture?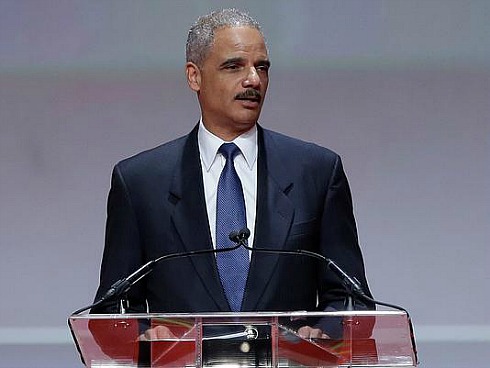 Attorney General Eric Holder speaks at the Delta Sigma Thetas Social Action luncheon in Washington on Monday. Pablo Martinez Monsivais / Associated Press
[Posted by R.S.]
Notable Quotables

"Democracies, of course, rely on the electorate being both informed and sober-minded. But what to do when an unthinking popularism that refuses to be informed by facts erupts on either the left or right? Mrs. May called this election to put herself in a stronger position to implement the Brexit Britain voted for. What she hadn't reckoned on was generation stupid coming of age in 2017."

~ Columnist Tom Wilson, writing about Britain's shock election results in "Generation Stupid Comes of Age".