Straight-Talk
July 16, 2013
Actually, this should be Question of the Day:
The President of the US and his Attorney General were unaware of Benghazi, IRS, Fast & Furious and other FEDERAL debacles, yet feel compelled today to stick their noses in a STATE case, i.e., Florida's George Zimmerman trial. What's wrong with this picture?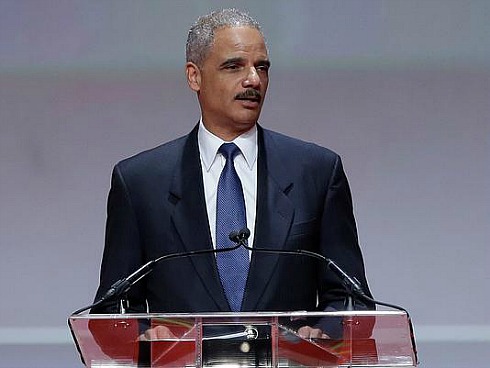 Attorney General Eric Holder speaks at the Delta Sigma Thetas Social Action luncheon in Washington on Monday. Pablo Martinez Monsivais / Associated Press
[Posted by R.S.]
Notable Quotables

"Let me be very clear: The policy of strategic patience has ended. ... All options are on the table. If they elevate the threat of their weapons program to a level we believe requires action, that option is on the table."

~ Secretary of State Rex Tillerson, at a news conference in Seoul on Friday with his South Korean counterpart, Foreign Minister Yun Byung-se (more here).