Straight-Talk
July 16, 2013
Actually, this should be Question of the Day:
The President of the US and his Attorney General were unaware of Benghazi, IRS, Fast & Furious and other FEDERAL debacles, yet feel compelled today to stick their noses in a STATE case, i.e., Florida's George Zimmerman trial. What's wrong with this picture?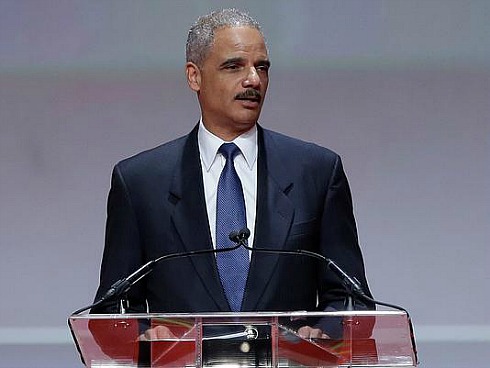 Attorney General Eric Holder speaks at the Delta Sigma Thetas Social Action luncheon in Washington on Monday. Pablo Martinez Monsivais / Associated Press
[Posted by R.S.]
Notable Quotables

"The Russians are stuck [in Syria] at the moment. And I don't think they want to be stuck there. I think their frenetic diplomatic activity in Europe indicates that they'd like to find somebody else, for example, to bear the cost of reconstructing Syria - which they may or may not succeed in doing."

~ U.S. National Security Adviser John Bolton, while on a three-day visit to Israel, where he spoke with officials ahead of a meeting with his Russian counterpart in Geneva (more here).