Straight-Talk
March 7, 2008
And the real difference is?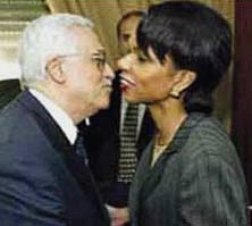 Secretary of State Condoleezza Rice and
Palestinian President Mahmoud Abbas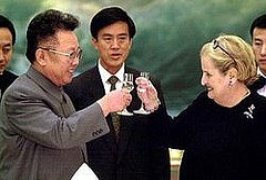 Secretary of State Madeline Albright and
North Korea's Kim Jong Il
[Posted by R.S.]
Notable Quotables

"Let me be very clear: The policy of strategic patience has ended. ... All options are on the table. If they elevate the threat of their weapons program to a level we believe requires action, that option is on the table."

~ Secretary of State Rex Tillerson, at a news conference in Seoul on Friday with his South Korean counterpart, Foreign Minister Yun Byung-se (more here).