Straight-Talk
March 7, 2008
And the real difference is?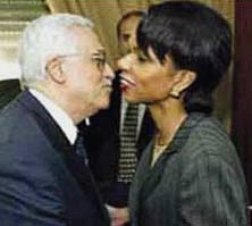 Secretary of State Condoleezza Rice and
Palestinian President Mahmoud Abbas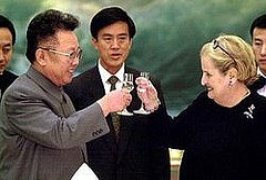 Secretary of State Madeline Albright and
North Korea's Kim Jong Il
[Posted by R.S.]
Notable Quotables

"Iran is the one constantly trying to expand and create new proxies and fronts. We hit almost the entire Iranian infrastructure in Syria. They must understand that if it rains here, it will pour there."

~ Israeli Defense Minister Avigdor Lieberman, on Thursday at the Herzliya Conference, addressing the escalation in Syria Wednesday night following an Iranian attack on Israeli bases in the Golan Heights and Israeli retaliation (more here).