Straight-Talk
June 25, 2010
Israeli Prime Minister Benjamin Netanyahu on Wednesday called on human rights activists who participate in Gaza-bound flotillas, to sail to Teheran instead, where real human rights violations exist.
All aboard?!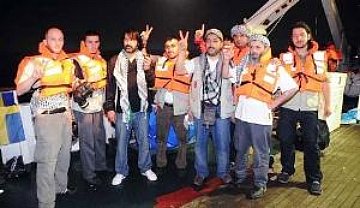 More here (if you need more...)
[Posted by R.S.]
Notable Quotables

"When you start wiping out your history; sanitizing your history to make you feel better, it's a bad thing."

~ Former Secretary of State Condoleezza Rice, on removing Civil War monuments (more here).