Straight-Talk
June 25, 2010
Israeli Prime Minister Benjamin Netanyahu on Wednesday called on human rights activists who participate in Gaza-bound flotillas, to sail to Teheran instead, where real human rights violations exist.
All aboard?!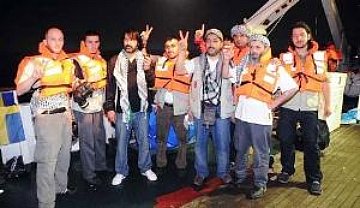 More here (if you need more...)
[Posted by R.S.]
Notable Quotables

"Democracies, of course, rely on the electorate being both informed and sober-minded. But what to do when an unthinking popularism that refuses to be informed by facts erupts on either the left or right? Mrs. May called this election to put herself in a stronger position to implement the Brexit Britain voted for. What she hadn't reckoned on was generation stupid coming of age in 2017."

~ Columnist Tom Wilson, writing about Britain's shock election results in "Generation Stupid Comes of Age".