Straight-Talk
June 25, 2010
Israeli Prime Minister Benjamin Netanyahu on Wednesday called on human rights activists who participate in Gaza-bound flotillas, to sail to Teheran instead, where real human rights violations exist.
All aboard?!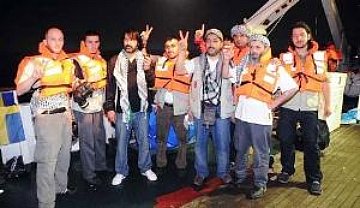 More here (if you need more...)
[Posted by R.S.]
Notable Quotables

"Iran is the one constantly trying to expand and create new proxies and fronts. We hit almost the entire Iranian infrastructure in Syria. They must understand that if it rains here, it will pour there."

~ Israeli Defense Minister Avigdor Lieberman, on Thursday at the Herzliya Conference, addressing the escalation in Syria Wednesday night following an Iranian attack on Israeli bases in the Golan Heights and Israeli retaliation (more here).