Straight-Talk
June 25, 2010
Israeli Prime Minister Benjamin Netanyahu on Wednesday called on human rights activists who participate in Gaza-bound flotillas, to sail to Teheran instead, where real human rights violations exist.
All aboard?!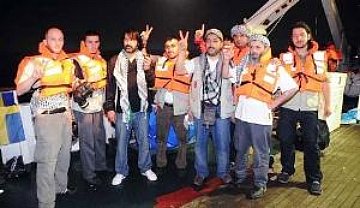 More here (if you need more...)
[Posted by R.S.]
Notable Quotables

"I have previously suggested creating a new, secular, demographically Sunni state from territory in western Iraq and eastern Syria. There may well be other solutions, but pining for borders demarcated by Europeans nearly a century ago is not one of them."

~ Former US Ambassador to UN, John Bolton, writing in "America Needs a Post-ISIS Strategy".