Straight-Talk
June 25, 2010
Israeli Prime Minister Benjamin Netanyahu on Wednesday called on human rights activists who participate in Gaza-bound flotillas, to sail to Teheran instead, where real human rights violations exist.
All aboard?!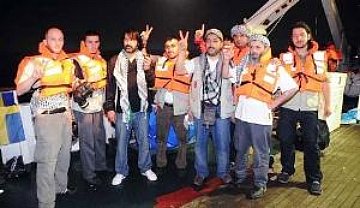 More here (if you need more...)
[Posted by R.S.]
Notable Quotables

"Foreign interference is suspected to have played a role in climate change. Israel and another country in the region have joint teams which work to ensure clouds entering Iranian skies are unable to release rain. On top of that, we are facing the issue of cloud and snow theft."

~ Brig. Gen. Gholam Reza Jalali, head of Iran's Civil Defense Organization, in a press conference on Monday, where he accused Israel of manipulating weather to prevent rain over the Islamic republic (more here).