Straight-Talk
June 25, 2010
Israeli Prime Minister Benjamin Netanyahu on Wednesday called on human rights activists who participate in Gaza-bound flotillas, to sail to Teheran instead, where real human rights violations exist.
All aboard?!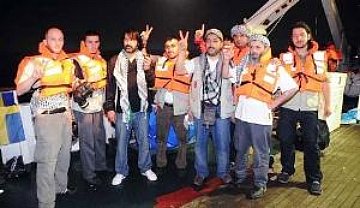 More here (if you need more...)
[Posted by R.S.]
Notable Quotables

"The Russians are stuck [in Syria] at the moment. And I don't think they want to be stuck there. I think their frenetic diplomatic activity in Europe indicates that they'd like to find somebody else, for example, to bear the cost of reconstructing Syria - which they may or may not succeed in doing."

~ U.S. National Security Adviser John Bolton, while on a three-day visit to Israel, where he spoke with officials ahead of a meeting with his Russian counterpart in Geneva (more here).