Straight-Talk
May 16, 2015
Looking for a room or apartment with a view?
Well, despite evidence to the contrary, anti-Israel advocates are still claiming that Gaza has been unable to rebuild following the 2014 war with Israel. The repeated claim is that thousands remain homeless, and that Gaza is under rubble.
NGO Gisha has claimed that not a single home has been rebuilt. Yet since August, over 62,000 tons of construction supplies have entered Gaza through the Kerem Shalom crossing. Forty-three thousand Gazans have purchased material to rebuild their homes.
This clip on YouTube is advertising vacant apartments in Gaza City. The apartments are spacious, with large balconies and spectacular views: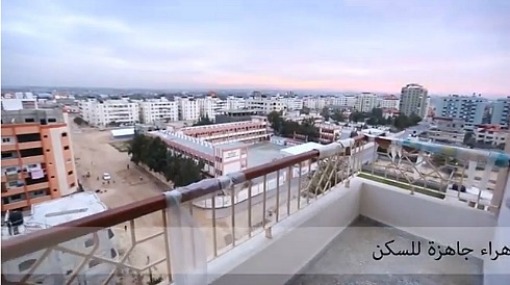 So if thousands are still homeless in Gaza, why the need to advertise vacant apartments on YouTube?
[p.s. BTW, although Israel regularly ships tens of thousands of tons of cement into Gaza, Hamas co-opts much of it to build its Terror Tunnels.]
H/T & Thanks to Pro-Israel Bay Bloggers.
May 10, 2015
The latest controversy... in a nutshell. From Saturday Night Live!
May 7, 2015
Cartoon of the Day (as seen on Twitter):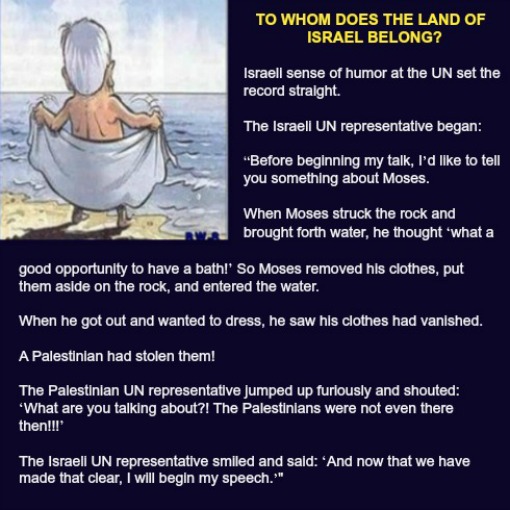 Notable Quotables

"Iran is the one constantly trying to expand and create new proxies and fronts. We hit almost the entire Iranian infrastructure in Syria. They must understand that if it rains here, it will pour there."

~ Israeli Defense Minister Avigdor Lieberman, on Thursday at the Herzliya Conference, addressing the escalation in Syria Wednesday night following an Iranian attack on Israeli bases in the Golan Heights and Israeli retaliation (more here).