Notable Quotables Archive
May 21, 2013
"Saudi Arabia has today [May 21, 2013] beheaded five Yemenis and displayed their bodies in public. ...Rape, murder, apostasy, armed robbery, drug trafficking, sorcery and witchcraft are all punishable by death under Saudi Arabia's strict version of sharia, or Islamic law."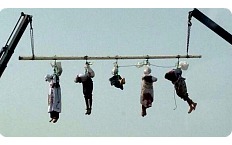 ~ The Commentator, on our friends, the Saudis, and the wonders of sharia (Islamic) law. Story here.
---
May 13, 2013
"How is it the mighty United of States of America cannot get its act together within 7-8 hours, in order to disburse an Islamic mob, and rescue American citizens from a diplomatic compound, in a known hot spot of the world?"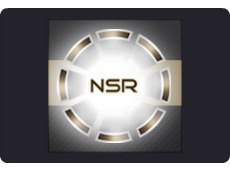 ~ Simple Question of the Day, from The National Security Roundtable to the Commander-in-Chief & President of the US of A (more here).
---
May 8, 2013
"Time to NAME the enemy and stop using misleading (and ridiculous) terms like 'self-radicalized' individuals or 'Al Qaeda-inspired' terrorists or extremists."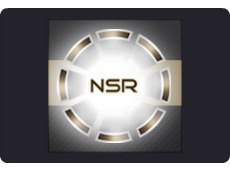 ~ Message of the Day from The National Security Roundtable.

---
May 5, 2013
"The Secretary-General expresses grave concern over reports of air strikes in Syria by the Israeli Air Force... [and] calls on all sides to exercise maximum calm and restraint..."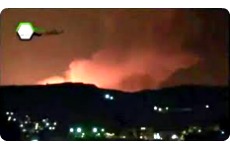 ~ Official statement issued by Office of UN Secretary-General Ban Ki-moon. [NSR: And why the US pays him (and the UN) the big bucks.]
---
April 16, 2013
"We, pilots of the Israeli Air Force, flying in the skies above the camp of horrors, arose from the ashes of the millions of victims and shoulder their silent cries, salute their courage, and promise to be the shield of the Jewish people and its nation Israel."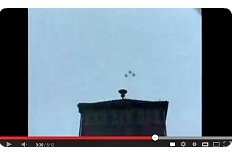 ~ Words of Israeli pilots flying over Nazi death camp Auschwitz in Poland, in ceremony commemorating 6 million Jews slaughtered by Nazis in Holocaust. Watch video (here) and REMEMBER: This is what happens when good people stand by and do nothing as evil prevails.
---
April 8, 2013
"[Rep. Diana DeGette's (D-Colorado) remark] is an embarrassing admission of ignorance and incompetence. ...But ignorance and incompetence are on regular display among our political class. ...Politicians getting smarter on their own is probably too much to hope for. But maybe if voters wise up, a smarter crop of politicians will follow."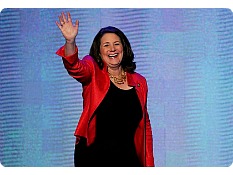 ~ Law professor Glenn Harlan Reynolds, writing in "We Need An IQ Test For Politicians" about certain politicians' remarks over proposed gun control legislation.
---
April 5, 2013
"The history of arms control has always been one of compliance by the virtuous and cheating by the wicked, and there's no reason to think this [new UN gun control treaty] will work out differently. The U.S. Senate would do America and the world a favor by voting this treaty down, and urging our allies to do the same."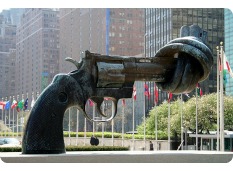 ~ The Wall Street Journal, in "Gun Control at the U.N."
---
March 18, 2013
"The shame is that the U.S. could already have those 14 extra interceptors in place, plus another 10 in Europe next year. Those plans from the Bush Administration were well along when Mr. Obama pulled the plug in 2009. He also mothballed or killed several promising missile-defense development programs, such as the airborne laser."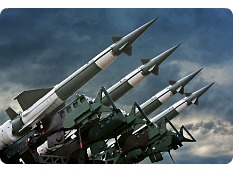 ~ The Wall Street Journal, on Obama's Missile-Defense Reversal and tacit admission that the U.S. will soon be vulnerable to attack.
---
March 9, 2013
"Afghanistan is winding down, at best, to join the long list of America's unwon wars... The guys with drones are losing to the guys with fertilizer — because they mean it, and we don't. The drone thus has come to symbolize the central defect of America's 'war on terror,' which is that it's all means and no end: We're fighting the symptoms rather than the cause."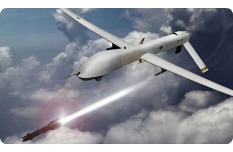 ~ Author Mark Steyn, writing in "The Panopticon State" (here).
---
March 5, 2013
"Many in Washington would like to talk about other things, but while the West might be tired of the war on terror, the war on terror isn't tired of the West. America and its allies face an 'existential threat,' as British Prime Minister David Cameron recently said, and the conflict may last for decades."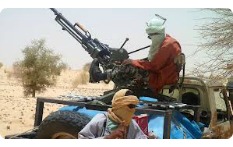 ~ Historian Walter Russell Mead, on the evolving terror threat (here).
---
March 2, 2013
"My aliyah [immigration to Israel] was pretty tough. A new language, a modern society. I'm lucky to have had a friend, Noa, who befriended me from the start and helped me out. I didn't study in an Ulpan [Ethiopians-only classes]. I was thrown into the deep water and learned the best that way."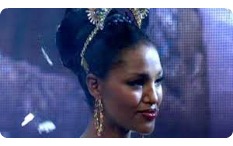 ~ Yityish (Titi) Aynaw, a 21-year-old former Israeli army officer from Netanya, Israel, after being crowned "Miss Israel 2013" on Wednesday night, and on being the first Ethiopian-born woman to have won the beauty pageant (story here).
---
February 28, 2013
"Is the United States about to become a laughing-stock to the rest of the world? It seems to have accrued a Defence Secretary who is the toast of Iran, and a Secretary of State who is a blithering idiot."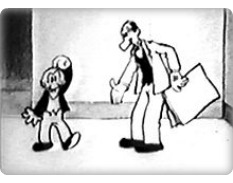 ~ British journalist and author, Melanie Phillips, in "The Mutt and Jeff of the Obama Administration" (more here).
---
February 26, 2013
"In America you have a right to be stupid - if you want to be. And you have a right to be disconnected to somebody else if you want to be. And we tolerate it. We somehow make it through that. Now, I think that's a virtue. I think that's something worth fighting for."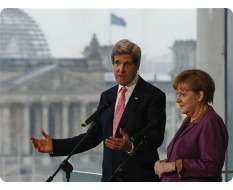 ~ Secretary of State John Kerry, during his first foreign trip as Sec of State, speaking to German students in Berlin Tuesday about freedom of speech.
---
February 18, 2013
"At the end of the meeting, everyone will then state publicly that the talks show the continued strength of the US-Israel alliance and that Obama is a great president and a wonderful friend of Israel. Then Obama will return to Washington to get back to the business of installing or helping anti-Israel Islamist governments in Egypt, Tunisia, Lebanon, Syria and Turkey; making sure Israel is never too tough against Hamas in the Gaza Strip; and losing credibility with America's anti-Islamist Arab and other friends."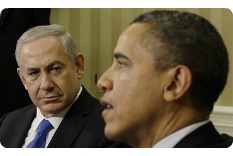 ~ Columnist Barry Rubin, writing about President Obama's upcoming visit to Israel (more here).
---
February 15, 2013
"In a confrontation with Iran, all our options are on the table."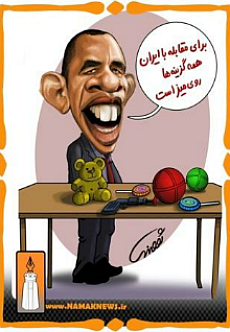 ~ Cartoon portrayal of President Obama on Iranian news site (here).
---
February 5, 2013
"Westerners have been investing a lot of time, effort and money trying to understand Islam, when all they need to do is listen to what Muslim leaders are saying. American foreign policy priorities should not be the appeasement of an Islamic culture desperate for approval, but protecting its citizens, culture and constitution from all morally bankrupt and tyrannical ideologies."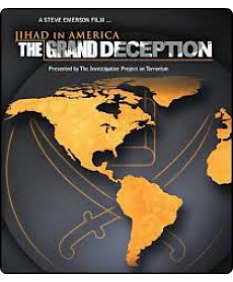 ~ Nonie Darwish, President of FormerMuslimsUnited.org & author of 'The Devil We Don't Know,' writing in article entitled "If They [Muslims] Had Gotten Rid of the Punishment for Apostasy, Islam Would Not Exist Today" (here).
---
January 29, 2013
"After participating last week in a debate in London about Israeli communities beyond the 1949 armistice lines organized by the self-consciously pretentious Intelligence Squared debating society, I can now say from personal experience that [British novelist Martin] Amis is correct. The public atmosphere in England regarding Israel is ugly and violent."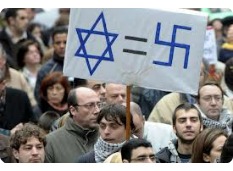 ~ Columnist Caroline Glick, writing in "Bye-bye London" (more here).
---
January 25, 2013
"Once in an Irish pub I spotted a pair of drawings on the wall. One, labeled 'the Irishman,' depicted a sturdy peasant. The other, entitled, 'the Irishman seen by others (or perhaps, by the British)' showed a drunken, loutish fool. Watching Western coverage of the Israeli election reminds me of those sketches."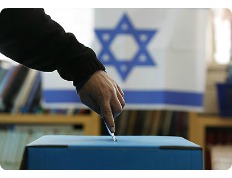 ~ Barry Rubin, director of the Global Research in International Affairs Center, writing in "Western Caricature of Israeli Politics Is Simply Wrong" (more here).
---
January 18, 2013
"At some point, Americans have to ask themselves — they're responsible for 43 percent of the world's military spending. Why can't they do a raid on Entebbe? Why on earth does that have to be outsourced to Algerian special forces? Is this just another job Americans won't do? At some point, Americans have to get serious about these questions."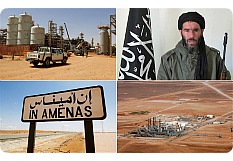 ~ Columnist Mark Steyn, in an interview on Hugh Hewitt's radio show about the Algeria hostage crisis (more here).
---
January 14, 2013
"Unlike Israel, the US military cannot minimize the damage that Hagel and Obama will cause. America's capabilities will suffer at the hands of the duly reelected Commander in Chief and his duly appointed Defense Secretary. The only chance to dodge that bullet was on Election Day and the American people blew it."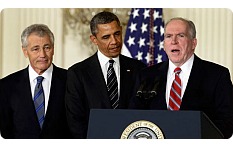 ~ Columnist Caroline Glick, in "Chuck Hagel - It's the anti-Americanism, stupid" (more here).
---
January 12, 2013
"Elections have consequences. Just remember that when Mexican rebels or drug gangs are occupying border towns, funded by China or Iran (to postulate just one of many possible scenarios) ... you voted for this. Meanwhile, Obama and Hagel will be keeping us safe from Israel."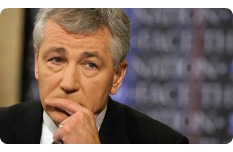 ~ Reader Comment ('holmegm') to Mark Steyn's article "Obamacare's Other Shoe: The Pentagon and Chuck Hagel" (here).
---
January 8, 2013
"Women in Palestine play a great role in raising their children and in encouraging them to wage Jihad for the sake of Allah. ...This is absolutely the most glorious thing a woman can do."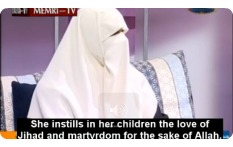 ~ Umm Osama, wife of Hamas MP Khalil Al-Hayya, hailing the role of Palestinian mothers in preparing their children to kill themselves in acts of terrorism against Israel.
---
November 28, 2012
"The United States does not appease in pursuit of its objectives, appeasement has become the objective. Being hated is the ultimate national security threat. Being loved is the ultimate national security objective."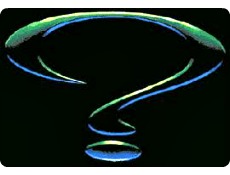 ~ Daniel Greenfield, writing in "America Has No Foreign Policy."
---
November 17, 2012
"The day of reckoning is here. ... It has been only eleven days, but we're already seeing the wages of November 6. The world has become a much more dangerous place, and not just for Israelis."


~ Andrew C. McCarthy, writing in "Along Comes Hamas" (here)
---
November 8, 2012
"They were defeated in Iraq and they are withdrawing from Afghanistan, and their ambassador in Benghazi was killed and the flags of their embassies were lowered in Cairo and Sana'a, and in their places were raised the flags of tawhid and jihad. After their consecutive defeats, they are working from behind agents and traitors. Their awe is lost and their might is gone and they don't dare to carry out a new campaign like their past ones in Iraq and Afghanistan."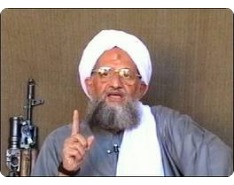 ~ Al Qaeda leader, Ayman al Zawahiri in new audio message addressed to al Qaeda's affiliate in Somalia, cites the raids on US diplomatic facilities in Benghazi as evidence of American weakness (more here).
---
November 3, 2012
"America must close all its military bases in fifty countries of the world and remove all its naval assets from the Persian Gulf and the Mediterranean Sea, taking them to its own shores. America must also dismantle the CIA... and must officially announce that it will not support the Zionist regime. America must also close down its prisons at Guantanamo and across the world and only then will it be worthy of talks with Iran."

~ Commander of Iran's Basij force, Brig. General Mohammad Reza Naqdi, setting specific conditions for meetings with America (story here).
---
October 13, 2012
"So, on the first anniversary of 9/11 in a post-revolutionary city in which Western diplomats had been steadily targeted over the previous six months, the government of the supposedly most powerful nation on earth entrusted its security to Abdulaziz Majbari, 29, and his pal, who report to some bloke back in Carmarthen, Wales."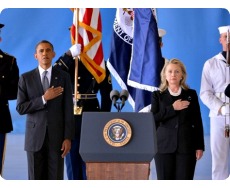 ~ Columnist Mark Steyn, writing in "Who's 'Politicizing' Benghazi?"
---
October 5, 2012
"We should be disquieted by the broader trend to replace martial strength with weak-kneed rhetoric. Why can't we all just get along? Because our adversaries don't want to."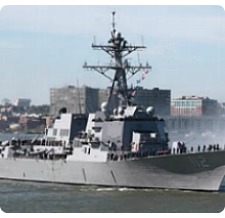 ~ Marine veteran, journalist & author, Bing West, on trouble ahead for the US Navy (more here).
---
September 28, 2012
"Obama this week met with exactly zero world leaders at the United Nations General Assembly, not least of them Israeli prime minister Benjamin Netanyahu, who wants to stop Iran from redecorating Jerusalem and Tel Aviv with mushroom clouds. Obama found time, however, to serve as 'eye candy' for Whoopi Goldberg and the cast of The View."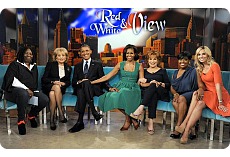 ~ Columnist Deroy Murdock, on President Obama having 'higher priorities' than attending to domestic and foreign policy (see "Barack Obama: Slacker-in-Chief").
---
September 16, 2012
"When I listened to the UN Ambassador Susan Rice today, several words came to mind: asinine, naive, inept, incompetent, and borderline ignorant. …[F]or Susan Rice to say that this was not a well coordinated attack – first of all, I'd have to ask her what is her line of expertise in understanding what a well-coordinated attack is, because this was not happenstance. It was not coincidence."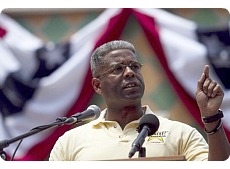 ~ US Army LtCol (ret), Congressman Allen West, responding to UN Ambassador Rice's assertion that attack on US consulate in Libya was 'spontaneous reaction' to anti-Islamic video (more here).
---
September 12, 2012
"This event also explains the situation in a way that even a child can understand: the more you appease–as the Obama administration has been doing with the Islamic world in ways unprecedented–the more contempt you earn from those you appease, and the more demands will be made of you. Thus, today, far from being respected as a super-power, the U.S. is increasingly seen as a subdued, contemptuous dhimmi–who must say 'how high?' whenever Muslims command 'jump!'"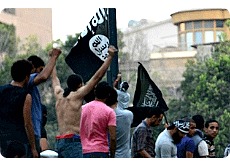 ~ Raymond Ibrahim, on the attack against the US Embassy in Cairo by Egyptian protestors. See "Islam's Black Flag Flies Over U.S. Embassy in Egypt."
---
September 10, 2012
"All modern presidents are disoriented to some degree by the presidency, and the biggest way they become disoriented is that for 3½ years everyone around them has bowed to them, murmured compliments, been awed by them. No one ever pushes back hard, puts down, fiercely challenges or insults a president."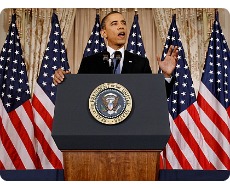 ~ Peggy Noonan, journalist, author & former presidential speechwriter, writing on the upcoming presidential debates.
---
September 6, 2012
"I have no doubt that [US President Barack] Obama put Jerusalem back in his party's platform out of political and electoral considerations and because of the sharp criticism from Israel and the US. ...The fact that the Democrats removed a united Jerusalem as Israel's capital from their platform is more worrying than the argument over Iran."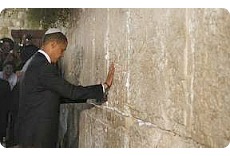 ~ Israeli Knesset (parliament) Speaker Reuven Rivlin, reacting Thursday to the removal of Jerusalem from the DNC's platform and its subsequent reinstatement (story here).
---
September 1, 2012
"I believe in the power of diplomacy and I believe in dialogues and I believe in engagement [and of course I believe apocalyptic loons; NSR addition]. This is exactly what I did during my visit to Tehran."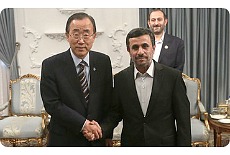 ~ UN Secretary-General Ban Ki-moon, speaking to reporters on Friday about his controversial visit to Iran.
---
August 27, 2012
"Because America's influence on both Iran and Israel has been significantly diminished by Obama's hostility toward Israel -- and his comprehensive weakness in dealing with Iran -- we lack the credibility of posting 'clear red lines' or imposing a non-nuclear option on Iran."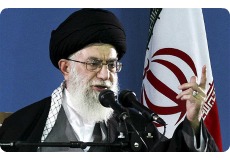 ~ Former Deputy Undersecretary of Defense Jed Babbin, writing in "Israel's Clock Is Running Out on Iran."
---
August 15, 2012
"I congratulate all Muslim women for these blessed [Arab Spring] revolutions. ...I advise you to raise your children in the cult of jihad and martyrdom and to instil in them a love for religion and death."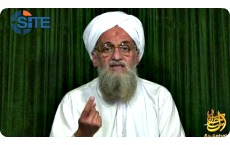 ~ Umaima Hassan Ahmed Mohammed Hassan (wife of Al-Qaeda chief Ayman al-Zawahiri), in a letter posted on the Al-Fajr website. Story here.
---
August 9, 2012
"It's like putting Jack the Ripper in charge of a women's shelter. ...Just a year after the [UN] human rights council sought to exorcise the ghosts of its past by suspending Col. Muammar Qaddafi's Libya — which infamously chaired the body in 2003, and was reelected a member in 2010 — it is now set to replace him with a tyrant wanted for genocide by the International Criminal Court. For how long must we have the inmates running the asylum?"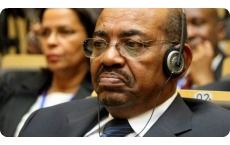 ~ Hillel Neuer, Executive Director of UN Watch, on the all but certain appointment of Sudanese warlord Omar al-Bashir to the UN Human Rights Council. [Al-Bashir stands accused by the ICC of committing genocide in Darfur.]
---
July 29, 2012
"It is a bitter irony that Israel, the one country in the Middle East where Christians live in freedom, is the main focus of church opprobrium. ...At their annual convention this month, Presbyterians in America approved a divestment campaign targeting Jewish communities in the West Bank. Pastor Nadarkhani [the Iranian pastor pictured below, who's been incarcerated in a notorious Iranian prison for the past 3+ years and is facing a death sentence for refusing to recant his Christian faith] wasn't even mentioned."


~ Episcopal priest Father Keith Roderick and New York-based writer Ben Cohen, in their WSJ op-ed "The Religious Silence on Christian Persecution".
---
July 27, 2012
"The obliviousness of [John] Brennan and [James] Clapper to the essential nature of Hezbollah and the Muslim Brotherhood are symptoms of the overarching ignorance informing the Obama administration's approach to Middle Eastern realities."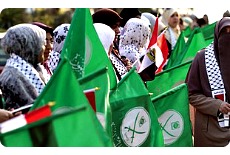 ~ Columnist Caroline B. Glick, in "Brotherhood's American defenders", on why the Obama administration has shunned potential allies, empowered enemies and gotten it wrong everywhere.
---
July 23, 2012
"In what can only be called a self-parody, the Security Council agreed on Friday to Russia's desire to extend the Annan mission [to Syria] for another 30 days. Ambassador Rice voted for this farce even though a day earlier the Russians had vetoed the latest watered-down U.S. resolution to impose economic sanctions against Assad. By the way, Ms. Rice is a leading candidate to be Secretary of State in a second Obama term—lest anyone think this Obama worldview would change."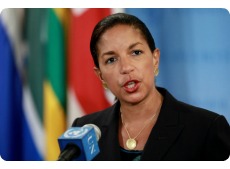 ~ From Wall Street Journal editorial entitled "Obama's Syrian Education."
---
July 21, 2012
"The atrocity in Bulgaria is another reminder about the nature of the Iranian regime. The Islamic Republic was born through terror, starting with the 1979 hostage crisis at the U.S. Embassy in Tehran, and it has become the world's leading terror sponsor. ...Iran's killing of innocents will continue until the world decides to stop it."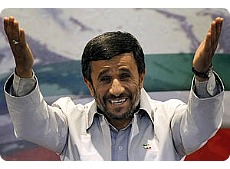 ~ From Wall Street Journal editorial, "Iran's War on Israel," on the suicide bombing that killed five Israeli tourists and a local bus driver in the Bulgarian coastal city of Burgas.
---
July 13, 2012
"The United Nations website tells us that there is something called the Open-ended Ad Hoc Working Group of the General Assembly on the Integrated and Coordinated Implementation of and Follow-up to the Major United Nations Conferences and Summits in the Economic and Social Fields. Who among us doesn't sleep better knowing the OAHWGGAICIFMUNCSESF is working for us?"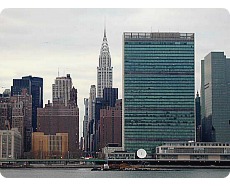 ~ Jonah Goldberg, editor-at-large of National Review Online, in "Tilting at the U.N. Windmill: Not everything the U.N. does is evil. Some of it is just incompetent."
---
July 8, 2012
"Arafat is still dead. True, he was once alive. I sat across from him in his Gaza office, for example. ...Western societies today are obsessed with searching everywhere for racism and hate speech. Well, the idea that the Jews murdered Arafat (rather than that Arafat spent most of his career murdering Jews) falls into that category. As for the specific claims in the Arafat case, they are easily disposed of... more here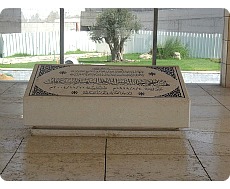 ~ Barry Rubin, writing in "Yasir Arafat Is Still Dead and We Know Who Really Did Him In," on the conspiracy theories surrounding Arafat's death.
---
July 4, 2012
"This Independence Day we note an unfortunately accelerating trend toward government dependence. This is tragically ironic in the land of the free, where the founders were brave enough to assert independence from the government of their day. ...This election year, unfortunately, we already hear more promises of what government can do for you. In the spirit of '76 we'd like to say, 'Enough already'."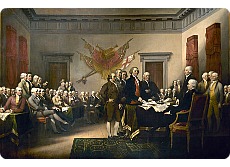 ~ Excerpt from Orange County Register editorial (here).
---
June 30, 2012
"Only in America does 'health' 'care' 'reform' begin with the hiring of 16,500 new IRS agents tasked with determining whether your insurance policy merits a fine. ...The U.S. Supreme Court is starting to look like Britain's National Health Service - you wait two years to get in, and then they tell you there's nothing wrong. And you can't get a second opinion."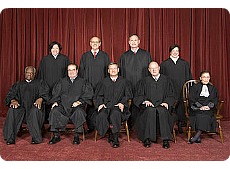 ~ Columnist Mark Steyn, writing in 'Constitutional Contortions,' on the Supreme Court's decision to uphold the new health care law (aka 'Obamacare').
---
June 21, 2012
"Not so long ago much of the world griped about an America that was too assertive, a 'hyperpower' that attempted to lead with too little deference to the desires of those attending the G-20 meeting today in Mexico. Well, congratulations. A world without U.S. leadership is arriving faster than even the French hoped. How do you like it?"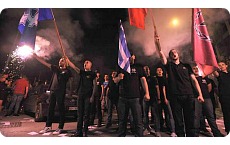 ~ From Wall Street Journal editorial "A Leaderless World," on how world disorder is increasing as American influence recedes.
---
June 13, 2012
"Although mention of Islamic terrorism should not serve to indict all Muslims, it is equally false to believe that Islamic terrorism is nonexistent. ...To pretend that Judaism, Christianity and Islam are all playing an equal role in the global terrorist network and the movement to undermine Western freedom from within does not constitute 'fairness.' Rather, it's flat-out false. What's fair is placing fault where it belongs. To do otherwise is not only foolhardy, it constitutes a national security threat."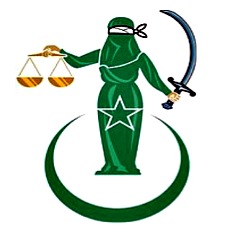 ~ Excerpt from article "Islamically Correct Counterterrorism," on how pressure tactics by CAIR (Council on American-Islamic Relations) work throughout the U.S. government.
---
June 3, 2012
"The Republican establishment sloughed [the 2006 and 2008] electoral thumpings off to the country's being 'war weary.' But the country has never been war weary – when we are threatened, we want the threats dealt with decisively. What we are is Islam weary. Americans are not predisposed against Muslims – in sharp contrast to mainstream Islam's animus toward the West. ...We are exhausted, though, from defending ourselves against Muslim mass-murderers while walking on eggshells for fear of offending tender Muslim sensibilities."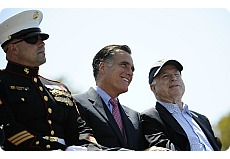 ~ Andrew McCarthy, on why Mitt Romney's support for Syrian "opposition groups" is misplaced. See 'Romney's Syria Problem.'
---
May 31, 2012
"What [Obama] knows and doesn't know is not just a reflection of his partial education, but the people he surrounds himself with and theirs. His awareness of the forces at play is shaped by his personality, in which he is not proactive, decisive, courageous. He can't take advantage of a crisis; he can only hope that if he's nice enough and preaches nonviolence (as in Egypt), it will go away."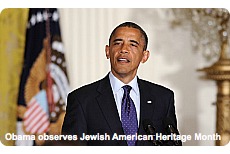 ~ Richard Landes, historian and professor at Boston University, on President Obama, and as quoted in article entitled "Don't Know Much About History" (here).
---
May 29, 2012
"At least in Libya, Mr. Obama eventually led from behind. In Syria, he's following from behind a United Nations that has become an accomplice of Bashar Assad."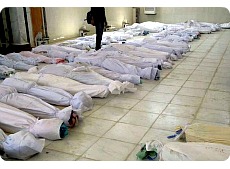 ~ From Wall Street Journal editorial "Syria's Srebrenica," on UN Security Council's complicity in the Houla massacre. More here...
---
May 23, 2012
"It's more and more difficult to write about the Islamist war against Western civilization. Not because there is too little to write, or because the fronts in that war are quiet. It's tough to do because fewer people seem to give a damn each week."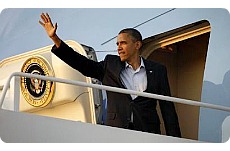 ~ Jed Babbin, Deputy Undersecretary of Defense under George H.W. Bush, writing about the secret to President Obama's "mastery" of foreign policy, i.e., push all the decisions Americans care about past Election Day.
---
May 20, 2012
"There is a pattern here in all these recent [foreign policy] missteps, one of hesitancy, moral confusion, and naïveté. To the extent that Obama knows history, it is a boilerplate one of European and American culpability. To the extent that he is interested in human nature, he holds a therapeutic belief that rhetoric and good intentions, not preparedness, resolve, and deterrence, impress rivals. To the extent that he understands geopolitics, it is of the juvenile multicultural sort, in which hostile nuclear powers, traditional enemies, and troublesome neutrals are either not much worse than or morally equivalent to long-standing allies and friends."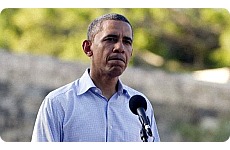 ~ Victor Davis Hanson, military historian, classicist, senior fellow at Hoover Institution, and nationally syndicated columnist, in "Obama's Undiplomacy."

---
May 10, 2012
"Allow me to be the first one not to congratulate you. Through exertions that – let's be honest – were probably less than heroic, most of you have spent the last few years getting inflated grades in useless subjects in order to obtain a debased degree. Now you're entering a lousy economy, courtesy of the very president whom you, as freshmen, voted for with such enthusiasm. Please spare us the self-pity about how tough it is to look for a job while living with your parents. They're the ones who spent a fortune on your education only to get you back – return-to-sender, forwarding address unknown."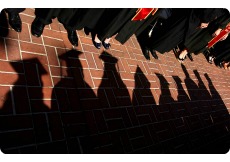 ~ WSJ columnist, Brett Stephens, in a letter to the Class of 2012 (read full letter here).
---
May 8, 2012
"Some critics say the U.S. has shamed itself by not intervening aggressively on behalf of Syria's rebels and dissidents. They're wrong. ...The [Obama] administration's unprecedented verbal and written sorties against the Assad regime have included some of the most powerful adjectives, adjectival intensifiers and adverbs ever aimed at an American foe. This campaign has helped Syrians understand, among other things, that the English language contains many synonyms for 'repulsive'."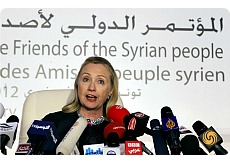 ~ Columnist Jeffrey Goldberg, writing in "Obama Hits Syria With Brutal Blast of Adverbs" (here).
---
April 27, 2012
"Well, I'd be delighted to have more of a debate on national security in this presidential campaign because I think Americans do understand that if you don't have a strong and assertive United States internationally, you cannot have sustained domestic prosperity over the long term. It's just not possible. I think Obama doesn't understand that connection. I think we can see it every day in his policies internationally."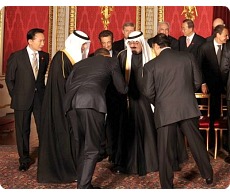 ~ Former U.N. Ambassador John Bolton, in an interview Thursday on Fox News' "On The Record."

---
April 17, 2012
"Should Iran be concerned? In June 2009, Mr. Obama warned, 'The clock is ticking,' saying Iran is developing a nuclear capability 'at a fairly rapid clip.' But he said that three years ago. Maybe this is one of those speeches he gives over and over again and hopes no one notices."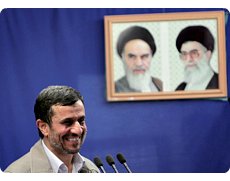 ~ From Washington Times editorial entitled "Obama gives Iran a freebie: You know there's trouble when Iranians come out of nuclear arms talks smiling," on Saturday's meeting of the permanent members of the UN Security Council plus Germany, and Iran. More here...
---
April 10, 2012
"We learn about Obama's views toward Israel not from campaign speeches, in which he soars with platitudes to raise money from the Jewish community, but when he is caught on an open mike with French president Sarkozy rudely ridiculing Israeli prime minister Netanyahu, or in a leak about snubbing the Israeli leader at the White House, or in a statement by the Palestinian... more here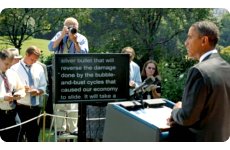 ~ Victor Davis Hanson, in "Obama off the Cuff," on seeing the real Obama when he strays from the teleprompter.
---
April 2, 2012
"It is a sad truth that the president has become the embodiment, and the instrument of our retreat from distant shores—and concerns. He trades away strategic American assets in the hope that the American people will not care or notice. On the face of it, he exudes a sublime confidence that the world could be held at bay—at least until November, past [his] last election."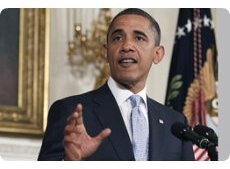 ~ Professor Fouad Ajami, in "Obama and the Eisenhower Standard."
---
March 30, 2012
"I never had an interest in being a mayor 'cause that's a real job. You have to produce. That's why I was able to be a senator for 36 years."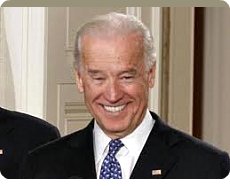 ~ Vice President Joe Biden, offering a frank assessment of his career while praising former Mayor Richard Daley at Democratic fundraiser in Chicago Thursday night.
---
March 23, 2012
"If it's me [who dies], too bad, I will go to Paradise. If it's you, too bad for you."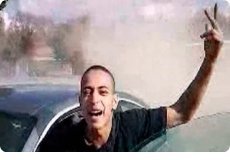 ~ French gunman Mohamed Merah, who killed three soldiers and three Jewish schoolchildren and a rabbi in France, telling negotiators he wanted to die "like a Mujahideen" and would not go to prison.
---
March 20, 2012
"As we sit in our comfort-laden abodes... as we seek other interests, we are not listening to the sounds emanating from the world around us. If you would listen carefully you would recognize the woeful sounds of America gasping for its very breath of life and its inner soul."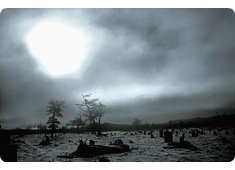 ~ Gerald R. Molen, Oscar-winning film producer, whose credits include "Rain Man," "Minority Report," "Twister," "Schindler's List" and "Jurassic Park," in an open letter addressed to My Fellow Patriots.
---
March 10, 2012
"I want to defeat our enemies and be done with them. I do not believe we owe it to them to rebuild their societies. The Marshall Plan is not the default model. Nation-building in Islamic lands does not make us safer... Our security does not hinge on their freedom; it hinges on their knowing that we are not to be trifled with."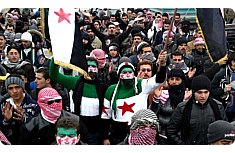 ~ Andrew C. McCarthy, former Federal Terrorism Prosecutor & Lead Prosecutor in 1993 WTC bombing case, in "Let Syria Be."
---
March 2, 2012
"I appreciate President Obama's desire to seem tough but so far it has only resulted in the expansion of radical Islamist dominance in the middle east. And please stop with the Osama Bin Laden line, US Navy SEALS double-tapped that rascal."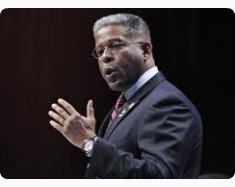 ~ Congressman Allen West, retired Army Lt. Colonel, on Pres. Obama constantly touting Bin Laden's death in speeches, including in the opening moments of his State of the Union and when he shot back "Ask Osama bin Laden" when asked in a news conference about his perceived timid foreign policy (story here).
---
February 26, 2012
"Nothing but burning the White House can relieve the wound on us, the Muslims, caused by burning the Quran. Their apology can be accepted only by hanging their commanders; hanging their commanders means an apology."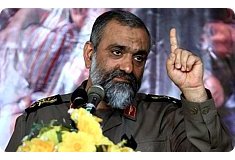 ~ Commander of Iran's Basij force, Brig. General Mohammad Reza Naqdi, on the burning of Qurans at a U.S. military base in Afghanistan (Al Arabiya)
---
February 25, 2012
"If, according to the president, we need to apologize to Muslims because we must accept that they have such an innate, extraordinary ardor for their religion that barbaric reactions to trivial slights are inevitable, then they should not be invited to enter a civilized country. At the very least, our immigration laws should exclude entry from Muslim-majority countries unless and until those countries expressly repeal repressive sharia laws..."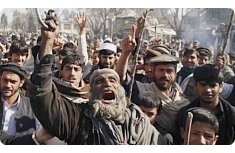 ~ Andrew C. McCarthy, on Afghan reaction to accidental Koran-burning (see "Why Apologize to Afghanistan?")
---
February 20, 2012
"U mad bro?"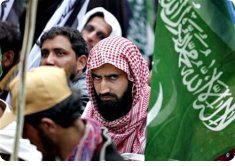 ~ Weaselzippers.com, on picture of protesters in Islamabad chanting 'Death To America' and demanding Holy War (story here).
---
February 9, 2012
"Israel must do all it can under the radar and combine that with paralyzing sanctions, but at the same time keep a reliable military option on the table with the willingness to use it if necessary. When the moment comes I don't know if we won't be alone, and for this reason Israel must also rely on itself."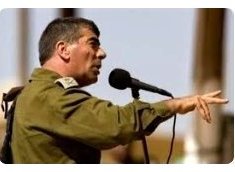 ~ Lt. General Gabi Ashkenazi, former Israel Defense Forces (IDF) Chief of Staff, on the threat of a nuclear Iran.
---
February 6, 2012
"We have been relentless in sending a message that it is time for Assad to go. ...This is not going to be a matter of if, it's going to be a matter of when [...and how many dead bodies later - NSR addition]."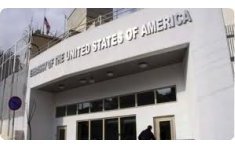 ~ President Obama, during an interview with NBC (see "US closes embassy in Syria, pulls out diplomats"). [Also, the definition of 'leading from behind']
---
January 23, 2012
"The Arab Spring is an unshackling of Islam, not an outbreak of fervor for freedom in the Western sense."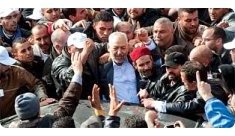 ~ Andrew C. McCarthy, writing in article "Islam Is Islam, And That's It" [here].
---
January 15, 2012
"We were meant to be monitoring a peace-keeping effort but instead watched people being killed, beaten up, and arrested by police, soldiers and militiamen."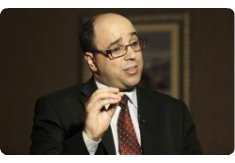 ~ Arab League observer, Anwar Malek, as he left the central Syrian city of Homs, after "overwhelming intimidation" and an assassination attempt on his life [story here].
---
January 13, 2012
"Unless you've been shot at by the Taliban, shut your mouth; war is hell. ...All these over-emotional pundits and armchair quarterbacks need to chill. Does anyone remember the two soldiers from the 101st Airborne Division who were beheaded and gutted in Iraq?"
~ Rep. Allen West, chastising "pundits" who've criticized Marines seen in a video urinating on the bodies of dead Taliban soldiers, while acknowledging that these Marines were wrong and should be punished.
---
January 10, 2012
"When we devils get together ... it's like they go crazy."
~ Venezuela's Hugo Chavez, upon welcoming Iran's Ahmadinejad to the presidential palace in Caracas, on Monday. For more, see "Beavis and Butt-Head Go Nuclear."
---
January 2, 2012
"Maybe once Sheikh Qaradawi finishes straightening out this Taliban thing, he can carve out some time between the 'destroy America' sermons and the 'kill all the Jews' sermons to help Obama reshape our Iran policy."
~ Andrew C. McCarthy, on Russia's announcement that it has "verified data showing there is no reliable evidence for the existence" of Iran's nuclear weapons program; and days after Obama administration turns to MB's Qaradawi to mediate negotiations between U.S. and Taliban.
---
December 30, 2011
"We declare solemnly and confidently that the foolish politicians around the world, including the puppet group in South Korea, should not expect any change from us."
~ Statement issued by North Korea's National Defense Commission on Friday after end of official mourning for Kim Jong Il.
---
December 20, 2011
"I am saddened to learn of the passing of my dear friend Kim Jong-Il. Our thoughts go out to his wife and 813 children. ...An extraordinary man, he did so much to spread compassion, wisdom and uranium throughout the world."
~ Official statement from his Excellency Admiral General Aladeen – Supreme Leader, All Triumphant General and Chief Opthamologist of People's Republic of Wadiya (aka Sacha Baron Cohen)
---
December 19, 2011
"Look, the Taliban per se is not our enemy."
~ U.S. Vice President Joseph [Foot-in-Mouth] Biden, in an interview with Newsweek last week.
---
December 7, 2011
"No government in the world kills its people, unless it's led by a crazy person."
~ One of the crazies, i.e., Syrian dictator Bashar al-Assad, in an interview aired Wednesday with Barbara Walters on ABC News.
---
December 1, 2011
"I try not to pat myself too much on the back, but this administration has done more for the security of the state of Israel than any previous administration."
~ President Barack Obama, speaking to Jewish donors at a fundraiser at the Manhattan home of Jack Rosen, chairman of the American Jewish Congress.
---
November 20, 2011
"When you conjure up the word 'settlement,' you think about the Old West, pioneers and all that. It is really more like a development, that is all it is. Settlement is the wrong word to use. If you want to describe it to Americans, it is really a development."
~ Mayor of Miami-Dade County, Carlos Gimenez, after visiting Israeli "settlement" Efrat, in the West Bank, during a six-day visit to Israel with four other mayors of large U.S. cities.
---
November 7, 2011
"The further I got away from the Beltway, the more accurate information I got."
~ Former SEAL Team Six commander, Chuck Pfarrer, on his new book 'Seal Target Geronimo,' which raises questions about the official story of Osama bin Laden's takedown.
---
September 26, 2011
"If I wanted to improve Israeli hasbara [advocacy], I would buy media outlets around the world and have Erdogan talk from morning until night."
~ Israeli FM on Turkish PM's accusations against Israel in media interviews during UN General Assembly week in NY.
Notable Quotables

"Saudi Arabia has today [May 21, 2013] beheaded five Yemenis and displayed their bodies in public. ...Rape, murder, apostasy, armed robbery, drug trafficking, sorcery and witchcraft are all punishable by death under Saudi Arabia's strict version of sharia, or Islamic law."

~ The Commentator, on our friends, the Saudis, and the wonders of sharia (Islamic) law. Story here.