Archives

AND MORE...


Triple "D" (Squared!)
_____________________


Those Ever Lovin' "Freedom Fighters"
_____________________


Today's Freedom Fighters Tomorrow's Terrorists?
_____________________


Ethnic Cleansing Of Christians
_____________________


RoP Strikes Again
_____________________


The Wonders of Sharia
_____________________
February 23, 2013
Holy Shark Bait
Remember those ever-lovin' freedom-fighters in Libya? Well, now that they've got freedom, they're free to do whatever they like, and what they like is persecuting, arresting and torturing Christians (see below).
As the spokesman for Libya's Preventative Security Unit explained: Libya is 100 percent Muslim and proselytizing "affects our national security."
So let's see, Christians in Syria are targeted for shootings and kidnappings, in Nigeria they're being blown up in their churches, in Egypt they're persecuted, in Tanzania another Christian pastor was recently beheaded by Muslims, and now in Libya, Christianity is "affecting" their national security.
Christians continue to serve as shark bait in lands where the so-called Religion of Peace (and Tolerance) reigns supreme, and yet, the Christian world remains silent.
Oh and apropos "tolerance", in Bangladesh, another Muslim country, a blogger was hacked to death for insulting Islam. This as Bangladesh launched a crackdown on Internet sites for "hurting religious feelings," amid protests by Islamic groups against bloggers seen as anti-Islamic (story & YouTube video here).
From day one of the so-called 'Arab Spring', we've said repeatedly on these pages: When Muslims mobs chant "freedom", the first question should always be, freedom to do WHAT?!
Morning Star News | February 23, 2013
More Arrests in Libya after Detention of Foreign Christians
Egyptian accused of distributing Christian books allegedly tortured.
By Our Middle East Correspondent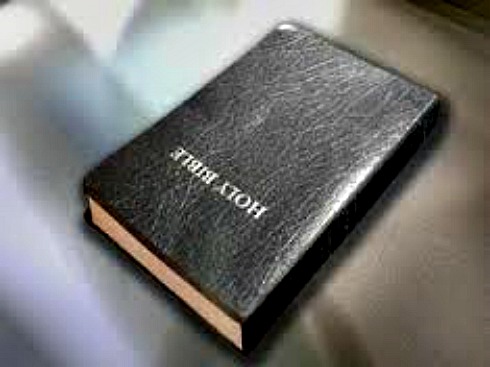 CAIRO, Egypt (Morning Star News) – Arrests continue of Christians accused of proselytizing in Libya, with a total of seven now known to be in custody including one reported to have been tortured, sources said.
Four expatriate Christians in the eastern coastal town of Benghazi were arrested on Feb. 10, accused of proselytizing. Libya's Preventative Security Unit arrested the Egyptian, South African, Korean and dual Swedish-American Christians, who have yet to be officially charged.
On Feb. 13, Preventative Security officers picked up two more Egyptian Christians, and another Egyptian Christian was arrested by Feb. 16, sources said. All the detainees were being held in Benghazi. It was unclear what led to their arrests.
Preventative Security spokesman Hussein Bin Hmeid said in a statement to Reuters that the four Christians originally arrested were printing books calling for conversion to Christianity. He said the country is 100 percent Muslim and that proselytizing "affects our national security."
Only one of the four arrested on Feb. 10, Sherif Ramses of Egypt, has been publicly identified. When Ramses was arrested, he allegedly had 30,000 Bibles in storage, a figure that Libyan police inflated to 45,000 in published statements, sources said. Ramses ran a small printing service in Benghazi and a bookstore that sold both Christian and secular books.
Sources close to the arrests told Morning Star News that Ramses has been tortured, saying he was severely bruised. Several other sources independently told Morning Star News that Preventative Security was able to get the names of other Christians in Libya from Ramses, possibly by accessing information on his cell phone. It was unclear, however, if any Christians subsequently detained had any significant links to Ramses' work.
Preventative Security is an internal police force formed during the Libyan Revolution by regional rebel leaders.
Rumors were circulating throughout Libya about unknown others thought to be arrested.
Another wave of arrests was said to have taken place on Sunday (Feb. 17) in Tripoli. Sources in Libya reported to contacts in Egypt that no one has been able to contact these detainees, learn their location or even get an estimate of the number of those said to be arrested.
"They say it was a large group," a source in Cairo receiving updates from Libya said. "They were supposed to be released, but there has been no word."
There has been no information about the possibility of Libyan nationals being picked up in any of the expatriate sweeps.
Those monitoring the situation said that they thought all the detainees would be released except for Ramses, who will likely stand trial. It was unclear what penalty a guilty verdict would bring for Ramses, as the proselytizing law is a hold-over from the previous regime deposed in October 2011, and Libya has yet to approve a new constitution. When arrested and asked why he thought he could hand out Bibles in Libya, Ramses reportedly told his captors, "They say Libya is supposed to be a free country."
The arrests are the latest in a series of recent incidents in Libya against Christians or Christian symbols. In December, two Egyptian Christians were killed and two were wounded when suspected Islamic extremists threw a homemade bomb into a Coptic Orthodox Church building in Dafniya, in western Libya. Several communities of Catholic nuns left Cyrenaica Province after receiving credible death threats. In addition, on many occasions suspected Islamic militants have desecrated graves with crosses on them of Britain's World War II dead.
Original article here.
We welcome your comments, but please comply with our
Comment Rules.
You must be registered and logged in to leave a comment. Comments will display your Username and location.
Log In »
Notable Quotables

"How is it the mighty United of States of America cannot get its act together within 7-8 hours, in order to disburse an Islamic mob, and rescue American citizens from a diplomatic compound, in a known hot spot of the world?"

~ Simple Question of the Day, from The National Security Roundtable to the Commander-in-Chief & President of the US of A (more here).