The New Moderate Hardliner
June 17, 2013
If I hear words like "moderate" or "reformist" associated with the name Hassan Rouhani one more time, I will literally and figuratively bust a gut!
Today's newspapers are replete with articles, analyses, editorials and commentary on Iran's new president-elect, cleric Hassan Rouhani.
You can read about his background – including that he was lead nuclear negotiator for Iran (2003-2005) – in any newspaper or hear about it on TV/radio, ad nauseum – but remember: All the candidates in the Iranian election were pre-approved by Ayatollah Khamenei and his regime, while those whom they deemed unacceptable, were disqualified ahead of time.
So how will the so-called "moderate', "reformer", "pragmatic", "diplomatic," "centrist" cleric Rouhani govern? Well, there's a reason Ayatollah Khaminei approved his candidacy and it wasn't because of his sunny disposition.
So wake up, folks. The emperor has no clothes! The West has a habit of romanticizing events (and people) that are dangerous and ugly by nature. Remember the blooming "Arab Spring"?
[Oh, and a special shout-out to NSR's new Twitter follower, i.e., Dr. Hassan Rouhani, President-elect of Islamic Republic of Iran. Please feel free to peruse our site, President-elect Rouhani.] Posted by R.S.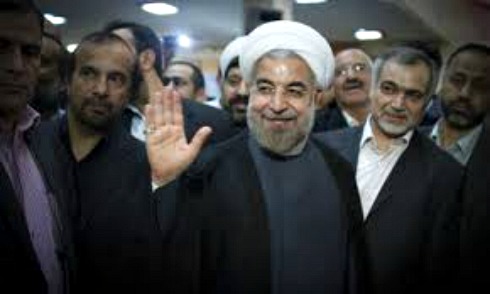 We welcome your comments, but please comply with our
Comment Rules.
You must be registered and logged in to leave a comment. Comments will display your Username and location.
Log In »
Notable Quotables

"Barack Obama is a lawyer, so it was stunning to read that he ventured into the Michael Flynn case in a way that misstated the supposed crime and ignored the history of his own Administration in targeting Mr. Flynn. Since the former President chose to offer his legal views when he didn't need to, we wonder what he's really worried about."

~ Wall Street Journal Opinion Editorial, from May 10, 2020, entitled "Barack Obama on Michael Flynn" (more here).